About 10,000 households in the Kelleytown area of McDonough will enjoy faster response time in emergencies now and lower insurance rates in the future.
Making the difference is the new Fire Station No. 16 at 1575 Kelleytown Road, where first responders can also keep an eye on its next door neighbor, Bud Kelley Park.
Operational since July but years in the planning, it stemmed from the vision of multiple county leaders, said county Commissioner Blake Prince, in whose District 4 it lies.
"Commissioner Johnny Basler, Johnny B., purchased this property with the intent of getting a fire station here," he said at its ribbon cutting ceremony Sept. 11. "It's been about 12 years ago now."
Prince said his immediate predecessor, the late Commissioner Reid Bowman, succeeded in putting the now-$2.6 million project on the fourth special purpose local option sales tax list.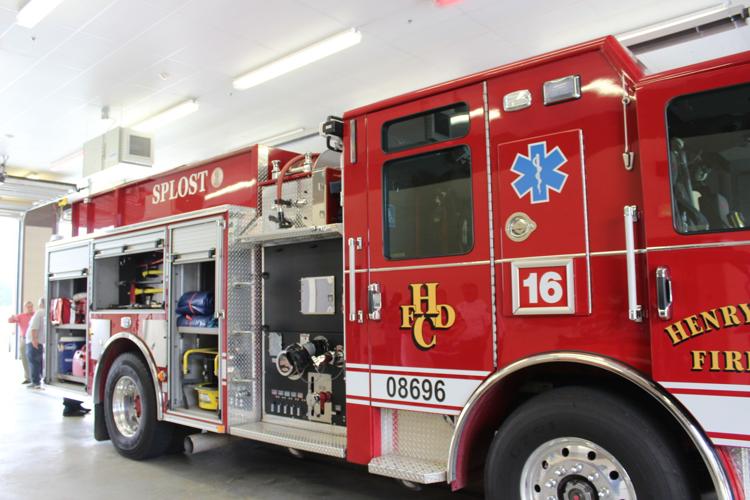 Prince then spearheaded a movement to see it through to completion, he said.
Interim Fire Chief Luther Phillips said the station allows firefighters to extend their service further out into the community.
"Every citizen or visitor to Henry County deserves our best and this allows us to do that a little more evenly," he said.
Phillips said before the ceremony that fire insurance rates will decline after the Insurance Service Office, which compiles statistics used to establish premiums, evaluates the area again.
Commissioner Johnny Wilson, a former Henry County firefighter, agreed, saying the station has been needed for about 20 years.
Phillips also paid tribute to the heroes and victims of the terrorist attacks on Sept. 11, 2001.
"This day means different things to different people, but to those of us in the fire service, it was a heavy day for us," he said. "Many of us remember exactly where we were and what we were doing, as I do, and we think about this all through the year, not just today."
A U.S. Air Force veteran who is active with the American Legion Post 516 in McDonough, Prince also acknowledged the patriotism inherent in the date.
"What a poignant day to open it. Today we remember the firefighters, our first responders, all the people that sacrifice and give their time," he said. "I'd like to present Fire Station 16 to Kelleytown and I hope this building and these troops provide service to this community for years and years to come."
The station is nearly 10,000 square feet and sits on about three acres, according to county information.
Bill Howell with the Marietta-based Howell Group designed it and Warner Robins-based Tommy Gibson Builders constructed it, finishing it in June.
The same team completed Fire Station No. 14 in Locust Grove in 2017.
Station features include sleeping quarters for 12, a kitchen with refrigerators for each of its three shifts, a laundry room, a common living area, a fitness room, staff offices, a patio with grill and a meeting and training room.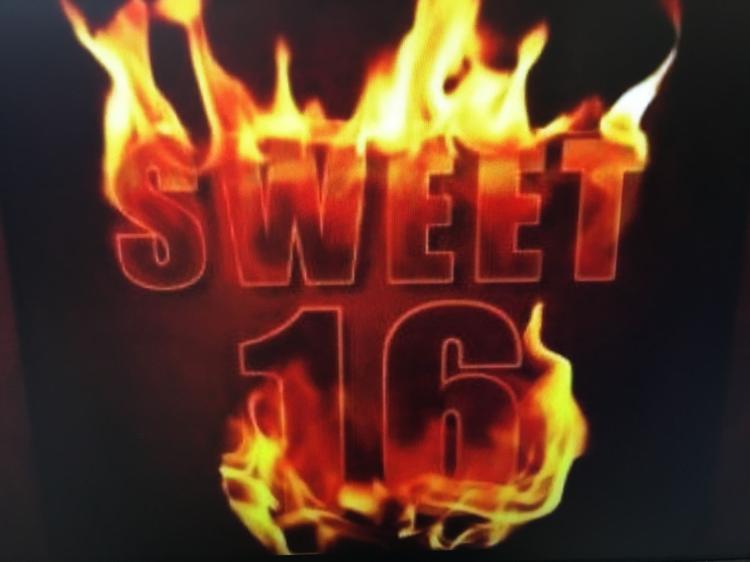 Other officials at the ribbon-cutting included county Chair June Wood, Commissioner Gary Barham, County Manager Cheri Hobson-Matthews, Deputy County Manager Brad Johnson, fire department spokesman Capt. Michael Black, police Deputy Chief Mike Ireland and police department spokesman Capt. Joey Smith.
Hobson-Matthews said the station will have a plaque in memory of Bowman, who died in June.