It all started when Timothy Lee Weathers ran out of hours.
By federal law, the driver for Ann Arbor, Michigan-area trucking company A.D. Transport Express had to park his semi-tractor trailer and take a mandated 10-hour break.
Weathers chose a shopping center anchored by a Kroger grocery store.
With his truck in idle for climate control, he dropped off to sleep.
On the morning of April 5, he found a notice on his window and a boot on his tire.
Secure Parking Enforcement charged $500 to remove the vehicle immobilization device.
A.D. Transport-affiliated Eagle Express owner Leander Richmond, who said booting is illegal, called the mayor of the city in which he thought the impounding occurred.
"The only thing I wanted when I called the mayor today, because I couldn't find anything online, was to ask her if they had an ordinance," Richmond said April 6.
Fairburn Mayor Elizabeth Carr-Hurst answered her phone.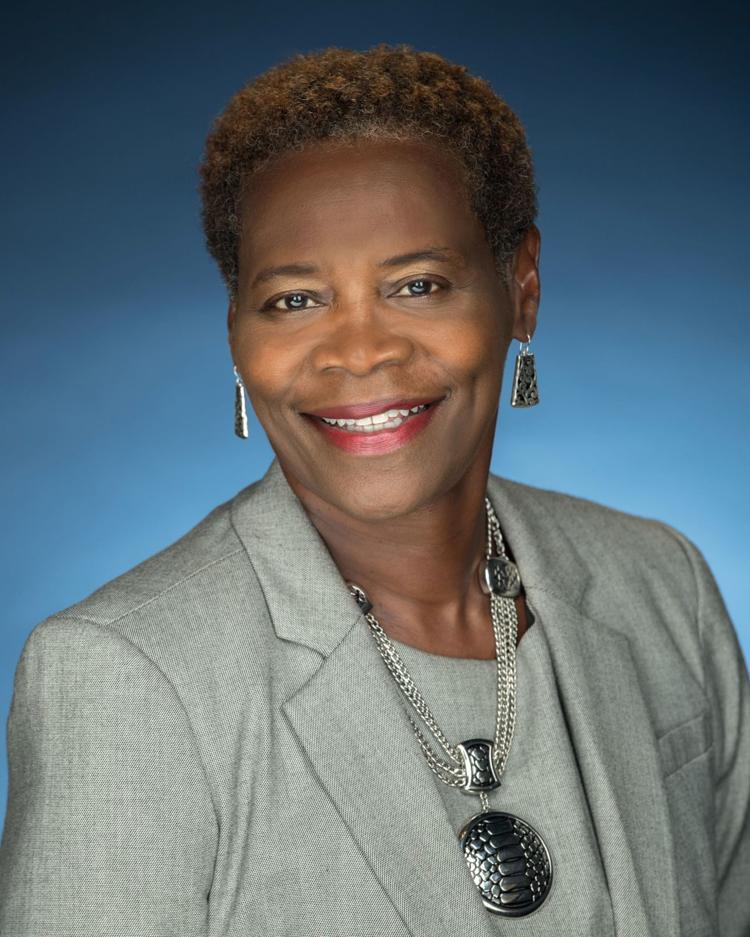 What happened next is a he-said, she-said situation.
Both alleged rudeness on the part of the other.
"What resulted was a shouting match," Richmond said, saying Carr-Hurst demonstrated "unimaginably appalling behavior for a public official."
He disrespected her, Carr-Hurst said.
"He was just screaming on the phone and so I said to him, 'Wait a minute. First of all, if you're not courteous to me, I will not talk to you. This conversation will end if you continue this tone of voice with me,'" she said April 9.
Richmond admitted to using an expletive, at which point he said Carr-Hurst hung up.
Carr-Hurst denied the comments Richmond alleged she made.
The only point on which they agreed was that the mayor confirmed Fairburn has no law in place regulating booting.
An investigation by the Neighbor revealed the incident actually happened in Union City, at the Shannon Crossing shopping center, managed by Sembler Co.
By that time, Richmond had posted a YouTube video in which he said he was "extremely shocked at the ghetto, unprofessional response I received" from Carr-Hurst.
Fairburn spokeswoman Shana Moss said the city found it on its police department Facebook page.
After learning that Union City has jurisdiction, Richmond said he may take the video down but does not anticipate apologizing to the Fairburn mayor.
Both sides said they are done talking to each other.
Richmond said he will pursue the matter with Union City in hopes of obtaining a refund from the parking company.
"We're actually going to send someone down to measure the sign, find out if the signs are proper and legal as required, and then if they are, there's nothing we can do," he said. "It's the law."
Carr-Hurst said the city council would take up the subject of booting at its April 9 meeting.
Union City has had a booting ordinance authorizing and regulating its practice on the books since 2013, according to its code of ordinances.
Conditions include proper signage – the shopping center has a booting notice at its entrance – and a contract between the booting company and the property owner or its agent, representative or employee.
As to its legality, which Richmond challenged, the booting company's owner Zach Marsh said his business operates legally and its statewide legality is up to individual jurisdictions.
"It's something I would encourage most other people to look up," he said.
Georgia law is silent on the matter, according to a search of the official code.
Recently, a member of the south Fulton delegation sponsored a bill to allow the clamps to be applied to illegally parked vehicles.
Senate Bill 428, with sponsors including District 35 State Sen. Donzella James, D-Atlanta, received a Senate reading Feb. 15 but made no further progress.
Its stipulations include company registration with the secretary of state at a cost of $1,000 and a maximum removal fee of $85.
James said the legislation was a response to citizen complaints about booting companies in Atlanta. Although it did not pass, she said some municipalities are making changes at the city level.
The House of Representatives' version, House Bill 774, received two readings in the 2018 session but did not reach the floor for a vote.