East Point City Councilman Joshua B. Butler IV, who served time in federal prison for fraud, may not be eligible to hold the Ward D at-large seat he won last year, according to Fulton County District Attorney Paul Howard.
In a Sept. 21 letter to East Point Mayor Deana Holiday Ingraham, obtained by the Neighbor through an open records request, Howard said he was responding to an Aug. 15 request by members of the city council.
He said they had asked him to determine if Butler committed a crime in submitting his Aug. 22, 2017 notice of candidacy and affidavit to qualify to run in that year's election.
"Butler's civil rights were not restored following his 2000 conviction," Howard said in the letter.
According to the state Board of Pardons and Paroles, civil rights that are lost in Georgia upon conviction include the right to run for and hold public office, to serve on a jury and to serve as a notary public.
The right to vote is automatically restored upon completion of a sentence, according to the board's website, which contains an application for restoration of rights.
The restoration process can take six to nine months or longer, the website stated.
Butler's 2017 signed notice of candidacy and affidavit, obtained by the Neighbor through an open records request, attests that his civil rights have been restored following conviction for "a felony involving moral turpitude," which includes fraud, and that he understood "any false statement knowingly made by me" will subject him to criminal penalties.
Howard said his office will not seek criminal action against Butler at this time.
The city council members' question of whether Butler swore falsely in the affidavit is moot due to "a more significant issue" facing Butler, Howard said.
"There is a significant remaining question of whether he is in fact eligible to hold elected office at this time," Howard said.
Howard said the process is civil, not criminal.
He recommended consulting the city's legal staff about petitioning for a writ of quo warranto, an inquiry into the right of a person to hold public office.
Howard sent copies of the letter to City Attorney Brad Bowman, city council members Butler, Sharon Shropshire and Nanette Saucier, as well as Butler attorney and Fulton County Commissioner Marvin Arrington Jr.
During an Oct. 1 city council meeting, Butler spoke out against efforts to remove him from office.
"An anonymous letter, which included my affidavit, was sent to the city council members, the Fulton County district attorney's office and the secretary of state. This assault started in the month of July, questioning my legitimacy," he said.
Referring to his past, Butler said he had been "on the road to redemption for over 20 years" and cited his work in the community.
"I am here tonight to tell my own story, to come to the people of East Point, the people who elected me, the people I love," he said.
He also singled out Saucier and City Councilwoman Stephanie Gordon as instigators.
"These same members used their position to contact their friends at Channel 2 News to write a negative story about me," Butler said.
Saucier had no comment but Gordon pushed back.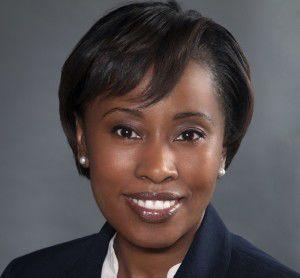 "That was a despicable remark. I have absolutely nothing to do with whatever is going on with Councilman Butler," Gordon said.
Butler said he will not be removed except by voters.
His term ends in 2021.