The City of South Fulton's fire department has a new educational asset thanks to a grant honoring a Gwinnett County firefighter.
Sparky the Fire Dog is a mascot that will help the department's fire education division spread the word and increase awareness about fire safety in throughout the City of South Fulton.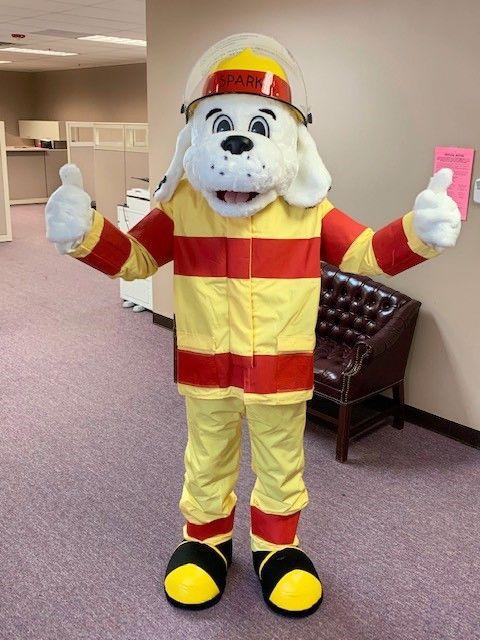 Sparky joined the COSF Fire and Rescue Department thanks to a grant from The Georgia Firefighters Burn Foundation. The Chesney Fallen Firefighters Memorial Grant in the amount of $2,700 was presented to the department in May.
"We are very excited to be able to add Sparky to our programs on behalf of the Georgia Firefighters Burn Foundation and the Chesney Fallen Firefighters Memorial Grant," said City of South Fulton Deputy Chief Jack Butler. "The funding will allow us to bring Sparky to community events and schools to teach youth about the importance of fire safety."
The Chesney Fallen Firefighters Memorial Grant is awarded annually to fire departments in the State of Georgia in honor of Gwinnett County firefighter Brant Chesney. The grant is used to enhance fire safety and burn prevention education programs. Chesney lost his life battling a house fire while working as a volunteer firefighter in Forsyth County on December 27, 1996.