Candidates Mayor William Edwards, Community leader Jewel Johnson, and Councilman Khalid Kamau are running for the City of South Fulton Mayor.
The City of South Fulton's current Mayor, William "Bill" Edwards, is running for a second term. Some of his top priorities for his next term is community development, focusing heavily on COVID-19 and making sure testing/vaccination sites are readily available throughout the city, and public safety.
Edwards was elected as the City of South Fulton's first mayor in April 2017, with a 60-percent majority vote. He took the oath of office 10 days later conducting his first city council meeting where an interim city manager, city clerk, and interim city attorney were hired.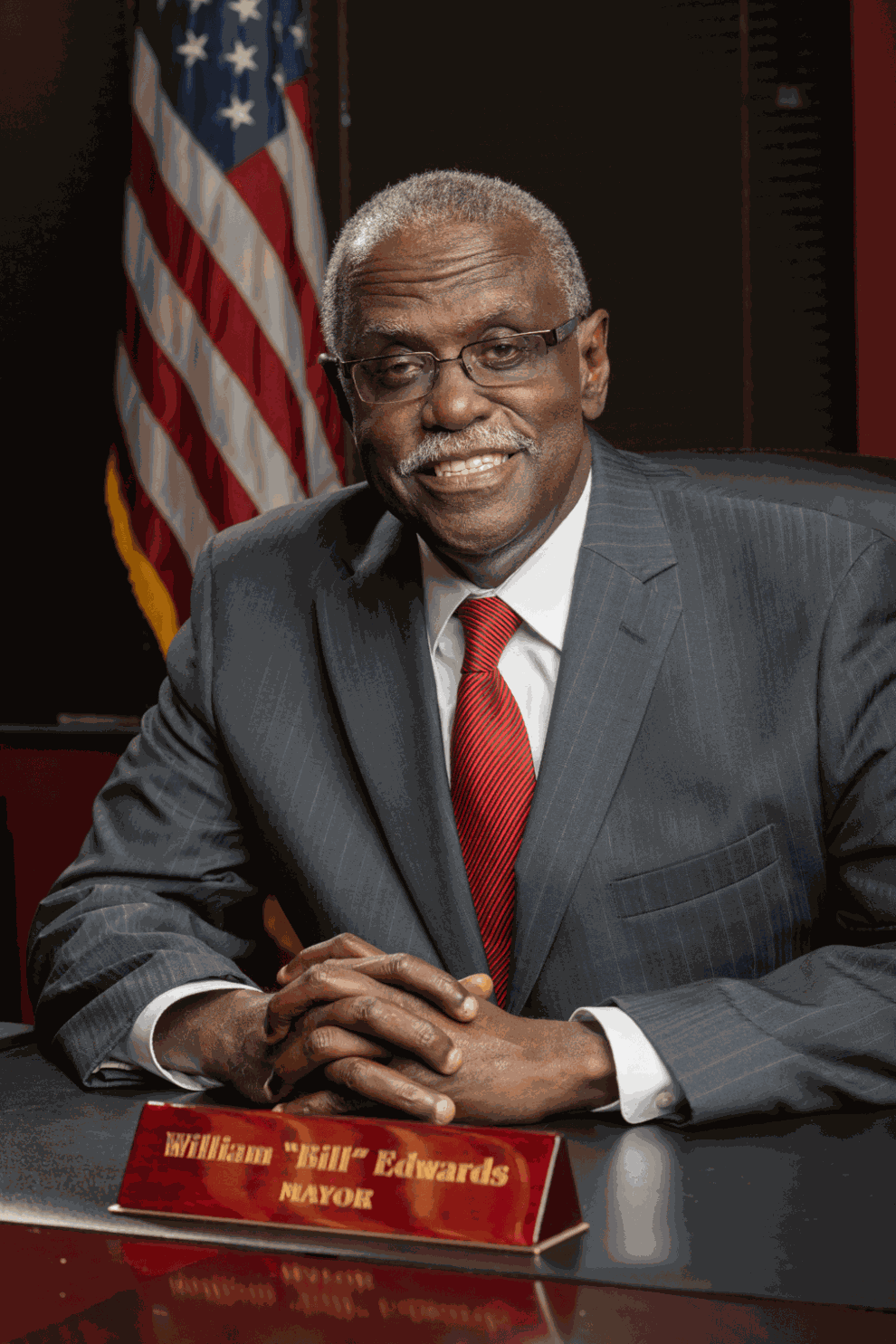 Prior to becoming the city of South Fulton's first Mayor, Edwards was the Fulton County Commissioner of District 7. Edwards, for years, enjoyed having no challengers for his Fulton County Commission seat for most elections except 2006 and 2014.
In 2006, he faced West Cascade Community Advocate Art Geter, and in 2014, he faced the late Commissioner Emma Darnell because of redistricting.
Edwards graduated from the class of 1972 from Morehouse College, where he was a member of the Alpha Phi Alpha fraternity and earned a bachelor's degree in business.
He earned a law degree from the Atlanta School of Law in 1980. For nearly 40 years, he operated the Edwards Agency, an independent representative of Allstate Insurance on Old National Highway.
He is also a member of Cascade United Methodist Church and received numerous honors, including the South Fulton Chamber of Commerce Outstanding Citizen Awards and the Martin Luther King, Jr., Community Service Award.
According to Edwards' website, he says the City of South Fulton stands on "solid financial ground with a strong budget and healthy reserves to get us through any challenges."
"These are just a few of the many things we've accomplished in the short life of our city. We're not slowing down as we pursue many more great things on the horizon that will make the City of South Fulton where you to want to be," he said.
Relevant Experience: Fulton County Commissioner, operated the Edwards Agency, completed a parks master plan with heavy input from residents, acquired two arts centers and developed a strong program of classes and a schedule of performances,
Facebook/Twitter: @WilliamBillEdwards / @CSFMayorEdwards
Community leader, Jewel Johnson, wants to make your vision a reality. Johnson's focus is transparency, economic development, public safety, and quality of life.
Johnson believes the City of South Fulton can become a premier city that is a wonderful place to live, operate a business, and visit.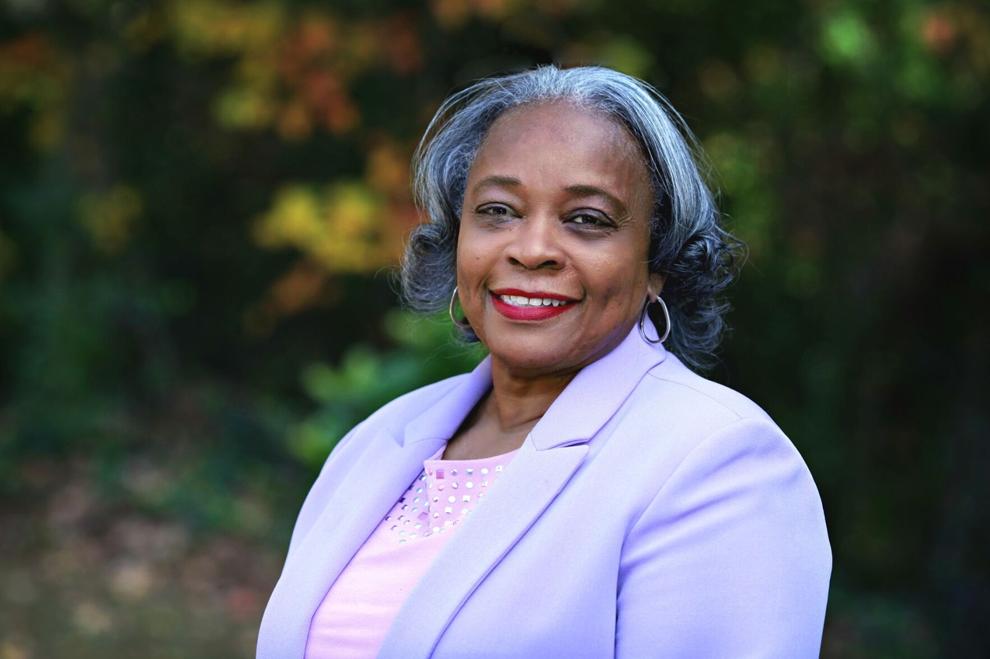 According to her website, Johnson said she "wants to foster new opportunities for redevelopment, diversifying the housing stock to accommodate millennials to the baby boomers, and provide a high level of service."
With four decades of community service, Johnson has always worked from the front lines.
Throughout the years, Johnson has become a fixture at zoning meetings, city council meetings, and neighborhood meetings. She began stepping back from the front lines to let new leaders take over.
However, in 2014, the new round for the City of South Fulton came up and Johnson knew it was too big to sit it out. First, her community was being considered for Atlanta annexation and she decided against it. Then, her community was illegally annexed by the city, and she led a group of residents to successfully overturn the annexation placing her neighborhood back into South Fulton.
As a wife and mother of three, she started out in the 1980s as a City of Atlanta resident protecting children during the Atlanta Child Murder cases. During a period where parents were scared and fearful for their children's safety, Johnson along with other stakeholders serve as neighborhood watchdogs for children while they were at play, going to and from school bus stops.
Johnson has led discussions at NPU meetings, town halls, community forums, and other places participating in the affairs of the neighborhood. One of her proudest accomplishments is working with the Association of West Cascade Communities that visioned and planned the business corridor enjoyed by both Southwest Atlanta and South Fulton residents today with quality businesses and merchants.
She wants to foster new opportunities for redevelopment, diversifying the housing stock to accommodate millennials to the baby boomers, and provide a high level of service.
Occupation: Association of West Cascade Communities President
Relevant Experience: Participant in the Development of the State Mental Health Aggressive Client Training Program, past President-Elect of Loch Lomond Homeowners Association, elected to the Mobilization Committee for Environmental Trust, advocated for Police and Fire salary increases, and former Ethics Board Member for the City of South Fulton, Retired Nurse
Facebook/Twitter: @JewelForMayor / @Johnsonj51Jewel
With a population of 90 percent African American, the city of South Fulton is now the blackest big city in America. Councilmen Khalid Kamau is on a mission to make America's "Blackest City, Black."
Kamau was born and raised in South Fulton and the first member of South Fulton's City Council. He is also America's first #BlackLivesMatter organizer elected to public office.
He created and popularized the terms, "Atlanta's twin City" and "the Blackest City in America" to concisely articulate who the city is and where they are located, as well as the size of the city and its' ambitions.
According to Kamau, the terms are used to describe "a city that is not just unapologetic about its demographics but moving on purpose to be a laboratory for economic, housing and restorative justice policies aimed at improving the lives of African Americans."
His vision is to build a real-life Wakanda that empowers its citizens' success like legendary African American cities of Greenwood (Tulsa), Oklahoma or Rosewood, Florida.
Councilman Kamau's focuses are to build better, invest more, and improve the city's image.
He wants to use his power and collective wealth of the city government to counter systematic racism, increase local land ownership, increase access to capital for local business, and increase entrepreneurship for local youth.
In his first weeks as a Councilman Kamau, he co-founded the South Fulton Food Policy Council with local farmers and food policy experts to develop programs to combat the city's food deserts.
Kamau has also worked with Derrick Burnett (his appointment to the South Perimeter Development Authority and Comprehensive Plan Advisory Committee) to develop a masterplan for South Fulton that identifies 10 Economic Development Zones that highlight the unique character of various areas across the city.
Additionally, Kamau has plans to make South Fulton a hub of Black commerce which includes:
Marketing themselves in social & traditional media as "Atlanta's twin city" and "the Blackest City in America" and focusing our economic development pitches on companies with large Black/urban consumer bases.
Relevant Experience: Authored legislation to make Election Day a full, paid Holiday (making South Fulton the first city in the South, and one of the first in the nation to do so), created an annual, companion event called the Electoral College to teach citizens how local & state government works, led South Fulton to create a second, Paid City Holiday for Juneteenth.
Facebook/Twitter: @ Khalid Kamau / @khalidCares
Early voting ends Oct. 29 and the general election begins Nov. 2.
Information from this article came from candidate's website. All mayoral candidates from The City of South Fulton did not respond to Neighbor Newspaper's request for comment.