In just six hours, an empty site at Sykes Park in East Point became a kid-designed, state-of-the-art playground thanks to Newell Brands Charitable Foundation and KaBOOM!
In October, kids from the surrounding community came together to draw their dream playground. The result includes an inclusive play space with slides, tunnels, swings and more.
About 170 volunteers, including Newell Brands CFO Chris Peterson and President and CEO Ravi Saligram, along with city of East Point officials and members of KaBOOM! led the efforts to make the kid-inspired playground a part of the community.
"This is our seventh playground build with KaBOOM! and it is very special because it's our first impact project in the Atlanta community since the relocation of our headquarters to Georgia at the end of the summer. One of the pillars of The Newell Brands Charitable Foundation is supporting Outdoor Play and we do so through funding nonprofits whose work helps this cause. Funding this build, along with previous KaBOOM! builds, is something we are honored to do and look forward to continuing through this important partnership," said Aziree Pemberton of Newell Brands.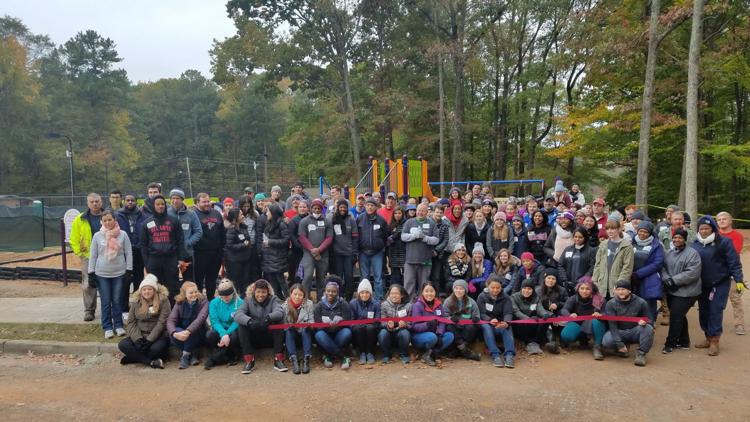 According to officials, there is a need for an updated playground to serve kids and families at three nearby elementary schools, two middle schools and surrounding neighborhoods in the area. Through this playground project, the city of East Point, Newell Brands and KaBOOM! hope to make a difference in the community and address the physical, cognitive and social needs of local kids.
In August, Newell Brands announced it was moving its headquarters from New Jersey to 6655 Peachtree Dunwoody Road in Atlanta.
For more information on Newell Brands and KaBOOM! visit both www.newellbrands.com and www.kaboom.org.