Nonprofits, businesses, community groups and elected officials are under way with back-to-school giveaway events aimed at supplying students with essentials for their Aug. 7 start dates.
Teachers will also benefit.
Kroger's Atlanta division will give away up to $40 in classroom supplies per teacher July 19 from 10 a.m. to 2 p.m. at the Georgia International Convention Center, 2000 Convention Center Concourse, College Park.
Information: 770-496-7400
The Fulton County School System's back-to-school pep rally is July 22 from 10 a.m. to 2 p.m. at Banneker High School, 6015 Feldwood Road, College Park, with school supply and food giveaways plus door prizes.
District spokeswoman Susan Hale said the inaugural event, called First Day Fulton, is also to help families get ready for the new school year by providing help registering students and getting health screenings.
The nonprofit Caring is Doing for Others is hosting a drive to collect hygiene products for students through July 29.
Nonprofit founder Amealia "Mia" Miller said it as an effort to reduce bullying and teasing.
"Children should attend school feeling fresh and comfortable in the learning environment," she said in a statement.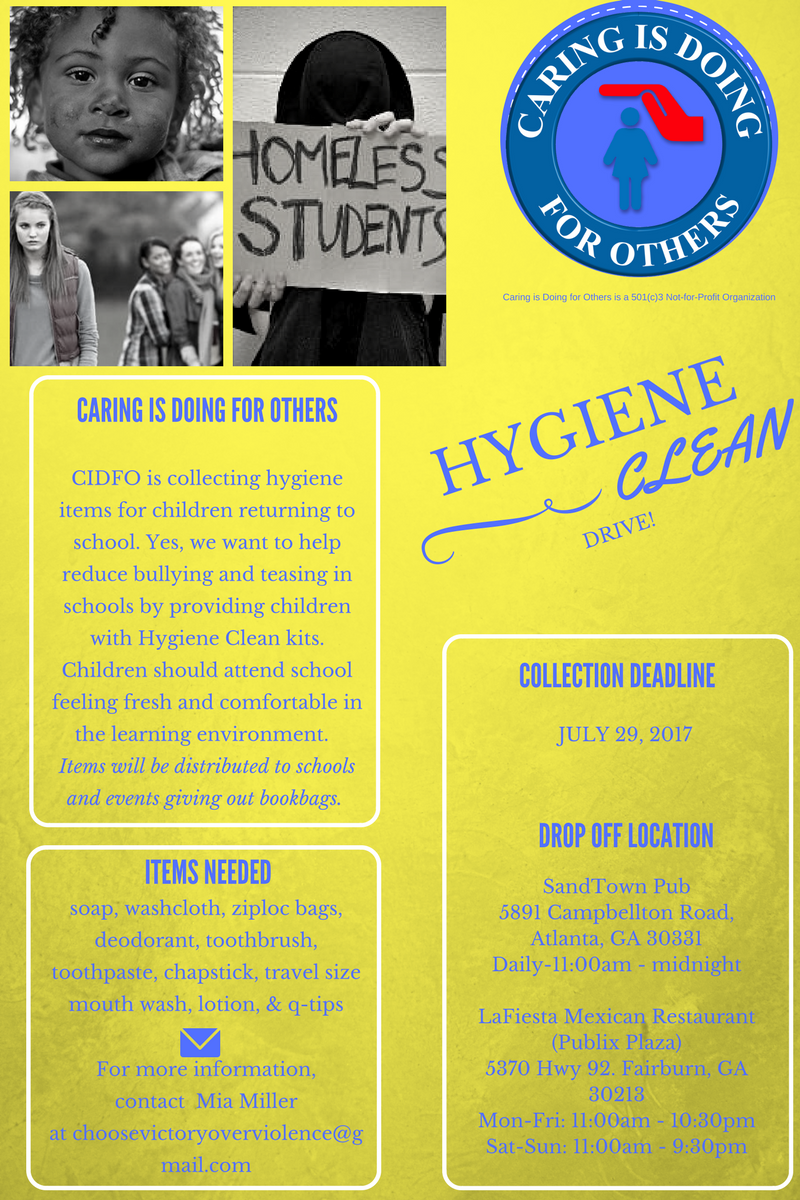 Drop-off locations are the SandTown Pub, 5891 Campbellton Road, Atlanta, daily from 11 a.m. to midnight and La Fiesta Mexican Restaurant, 5370 Hwy. 92, Fairburn, daily from 11 a.m. to 9:30 p.m.
Items needed include zip-lock plastic bags, soap, washcloths, deodorant, lotion, cotton swabs, toothbrushes, toothpaste and travel-size mouthwash.
They will be distributed at schools and events where book bags are given out, Miller said.
South Fulton officials are hosting a July book bag and school supply drive.
Sponsors are city of South Fulton city council members Carmalitha Gumbs and Helen Z. Willis, District 62 State Rep. William K. Boddie Jr. and Fulton County Commissioner Marvin S. Arrington Jr.
Donors can drop off items at Camp Creek Middle School, 4345 Welcome All Road, weekdays from 9 a.m. to 3 p.m.
Specific requests are for book bags containing two packs of paper, two pocket folders, one pack of pens, one pack of pencils, a one-inch binder, a pencil sharpener and hand sanitizer.
"These stuffed book bags will provide the necessary tools to help our South Fulton students have a successful 2017-18 school year," Boddie said in a statement.
Information: 404-803-4219 or 678-612-2715
Keller Williams Realty Atlanta Classic will host its Community Day on Aug. 5 from noon to 4 p.m. in the parking lot of the AMC 14 Camp Creek movie theater at 3760 Princeton Lakes Pkwy., Atlanta.
"This year, our theme is a Backpack Initiative," event chair LaToya Lionel said in a statement.
Real estate agents will give away 150 backpacks filled with school supplies.
Of those, 50 will also contain nonperishable food items, "to support the No Kid Hungry campaign," Lionel said.
The event will also include music and children's activities.
Information: 404-564-9500
Richard and Nekeidra Taylor, owners of Taylor'd Cuts Barber Shop, 854 Cleveland Ave. in East Point, will host their third annual back-to-school giveaway Aug. 5 from 10 a.m. to 8 p.m. for more than 100 families.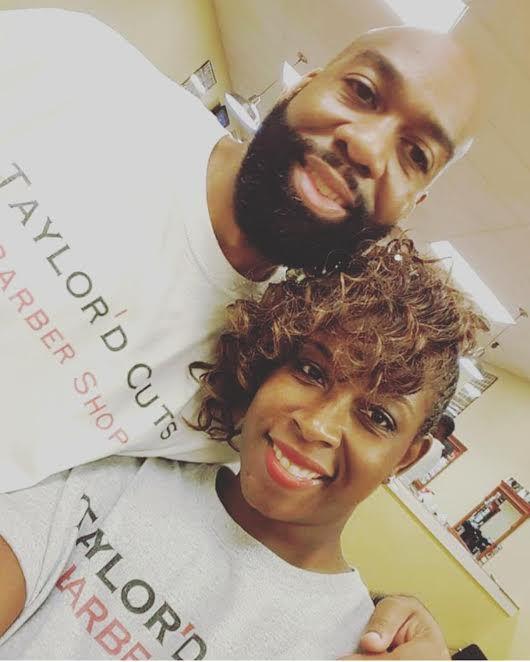 Free book bags with classroom essentials will be given out while supplies last, Nekeidra Taylor said.
"As small business owners, being able to give back has always been important which is why we host this back to school event annually," she said. "We have always been a family that believes in paying it forward and want to continue to set an example not only for our own children, but for all children and the East Point community."
A wish list of items is available for donors to contribute by July 31.