The students of today will be inventing the jobs of tomorrow, said a Microsoft educator, and teachers need to know how to sharpen their skills to match.
"The job that a child will have who's in kindergarten today is not even here right now," Microsoft Corp. Director of Educational Leadership and Policy Byron V. Garrett said. "That makes it difficult for you to figure out, 'What do I need to do?'"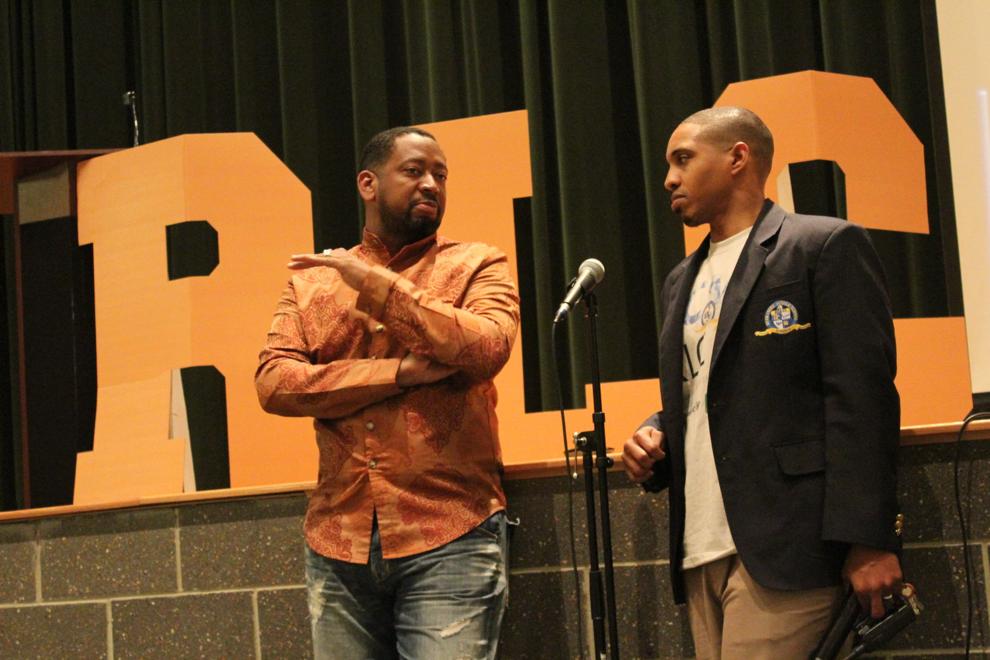 Garrett spoke to some of the 1,300 attendees from the Fulton County School System and Atlanta Public Schools at the second Redefining Learning Conference March 10 at Langston Hughes High School in Fairburn.
"You want to understand what your students need to be able to do tomorrow? Pull out your mobile device and whatever it cannot do is a job opportunity for the class that you have right now," he said in his closing keynote speech.
Traditionally valued assets like critical thinking, reasoning and logic have developed 21st-century counterparts, Garrett said, including novel and adaptive thinking, cross-cultural competency and new media literacy.
"The skills of the future (are) virtual collaboration and the ability to manage multiple tasks at the same time," the former school principal said.
The inaugural event last year exceeded all expectations, said its host, Bear Creek Middle School Principal Anthony J. Newbold, Ed.D., as the first such conference in the nation run by a school and the largest held to date.
Besides breaking records, the conference also allowed the Microsoft Showcase school to combine personalized learning ideals with innovative practices and developing products, he said.
"There are wonderful things going on all over Fulton County, all throughout the state of Georgia," Newbold said, "and for me, it's important to provide an opportunity for everyone to see those things and take them back to their students."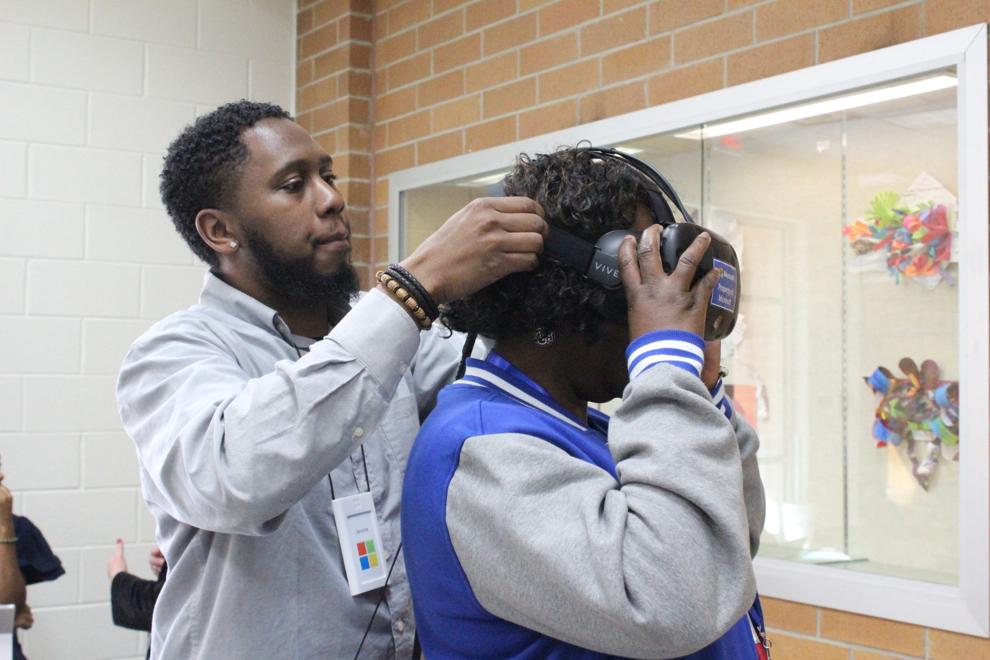 With speakers like Garrett and Fulton County Superintendent Jeff Rose plus dozens of breakout sessions on topics like 3-D printing, it became what one participant called "fun work" on a teacher work day.
Kennesaw State University iTeam instructional technology coaches Tanis Ockwell and Zena Brown explained how child-friendly Ozobot and Osmo devices help young students learn coding and robotics.
Microsoft Community Captain Jerome Monroe demonstrated a virtual reality device while students tagging along with parents practiced their video game skills.
Children like elementary school student Jonathan Mance Jr., 7, and middle-schooler Marquial Johnson, 14, should be encouraged, Garrett said.
"Put the games down? No. Figure out how to turn the game into something else," Garrett said, highlighting products that transitioned into digitized versions, like Legos building blocks becoming the popular and profitable Minecraft game.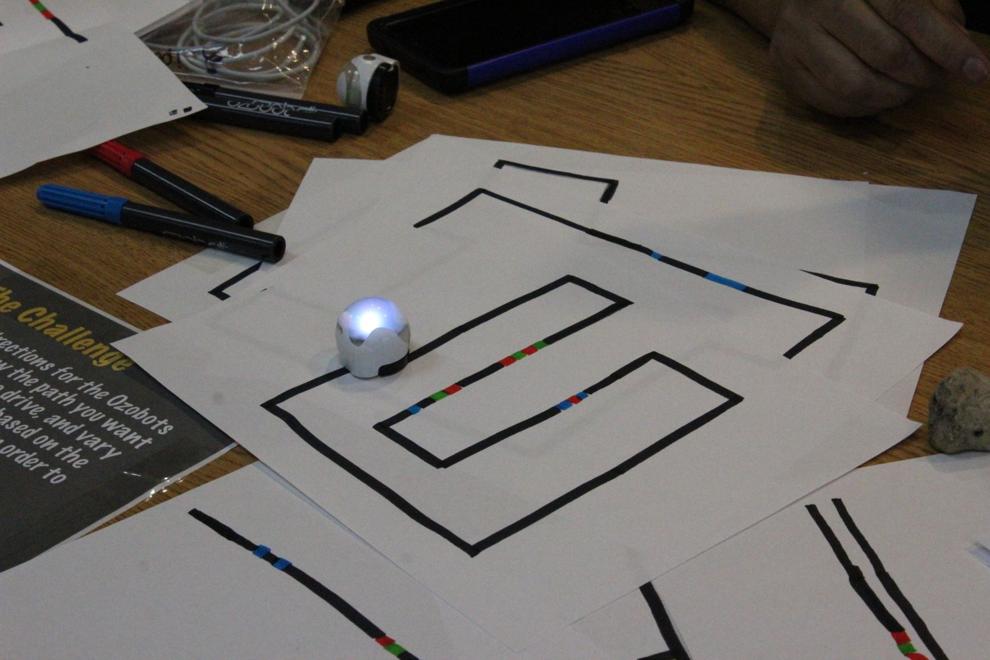 "The students that we're working with today are born with iPads in their hands and touch screen capabilities and things along those lines," he said. "By using technology to engage our students, we're able to teach them more."
Garrett said today's teachers can prepare their pupils for "a world yet to be invented" in part by being students themselves, on their own, with others and at conferences.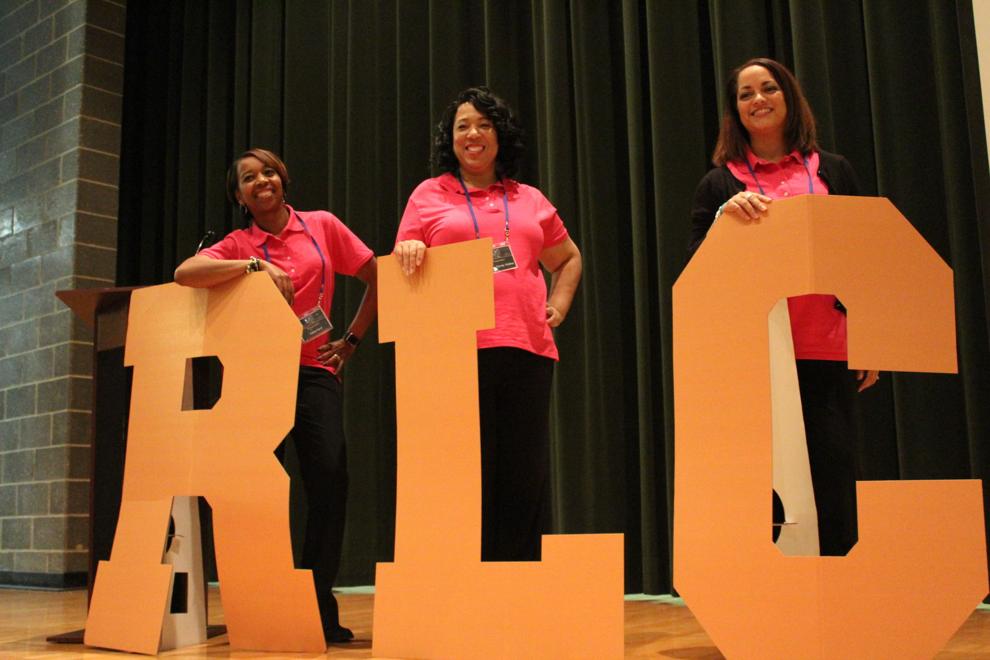 "This is about self-care. You cannot serve the students in this day and age that you need to serve when you are on an empty tank," he said. "Learn something new every single day."
But even the most cutting-edge devices cannot replace devotion, said Garrett.
"(Students) are looking for the one person on a consistent basis who can tell them that they have the capacity to achieve greatness," he said. "That's the mantle that you picked up. The job description hasn't changed. The how, the when, the where – it may look different. It does every single week, every single year, but the challenge is still the same."
Other featured speakers "who are leading the way in educational technology and those who are responsible for and setting direction on a global scale," Newbold said, included Josh Sawyer, Mark Sparvell, Anthony Salcito and Jim Federico of Microsoft, and Jim Leslie and Charlie Miller of video learning platform Flipgrid.
Newbold also thanked the Fulton district's South Learning Community Executive Director Dara Wilson and Rose for allowing Bear Creek to hold the event again at Langston Hughes with its larger auditorium, able to accommodate the high attendance numbers.