When it comes to her business, Christy Deen's big idea was realized in a small package. Drip-Thru Coffee, which opened about two months ago in Stockbridge, may not be easy to spot at first.
"It's 135 square feet," said barista Cameron Turner. The inside of the space has enough room for an espresso machine, supplies and two employees at a time. Customers won't be walking in to place their orders which is part of the concept Deen had in mind.
"I went on a business trip to the Pacific Northwest in 2013 and saw all of these tiny coffee drive-throughs everywhere and I knew I wanted to bring that here," she said. "It's designed for commuters and people who are on the go."
Deen, an East Point resident, said she wanted to open shop in Stockbridge because Henry County is thriving and she has fond memories of her first job there.
"I grew up in Jonesboro and my first job was in the restaurant industry in Stockbridge back in 1994," she said. "I like the location we're set up at because it's a great thoroughfare for travelers coming in and out of the city."
The building is equipped with two drive-through windows and menus on the outside. Customers can drive up, place an order on either side and be served quickly.
"You won't be talking into a speaker to order and we don't wear headsets. We want to see and speak to our customers," Deen said. "Since opening in December, we know many of our regular customer's names and orders."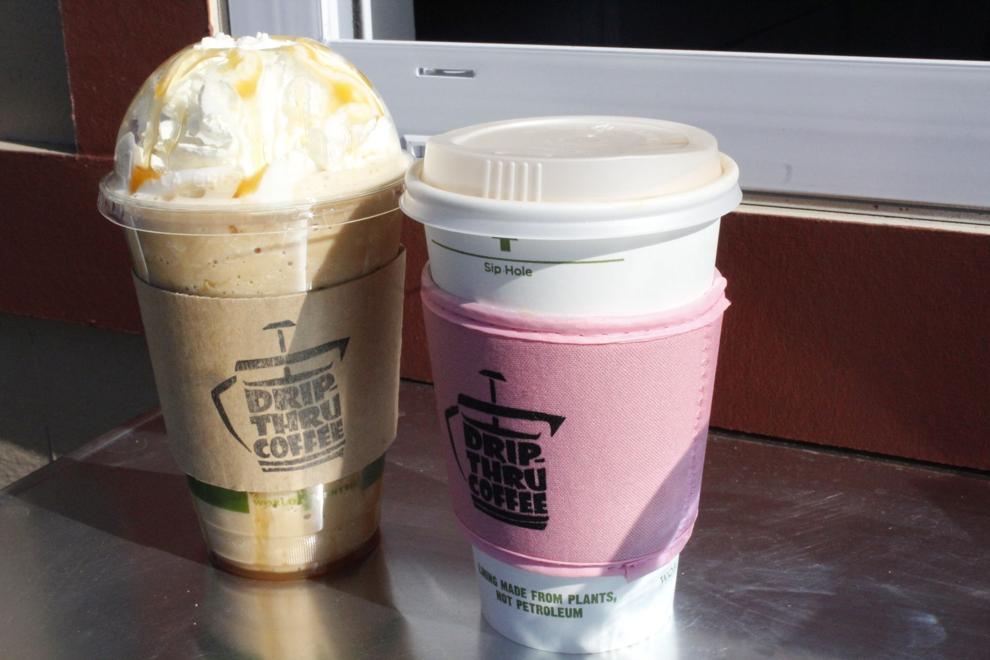 Hand-crafted beverages on the menu include quick drip coffee and tea, espresso shots and what Deen refers to as the "fancy pants" drinks like lattes, cappuccino and chai that can be adorned with flavor shots and whipped cream.
Drip-Thru Coffee also offers frappes, which are blended cold coffee drinks, and real fruit smoothies.
Turner recommends the caramel frappe or caramel latte for customers looking for a caffeine and sugar fix. Both drinks are rich in flavor without an overt, overpowering sweetness.
Drip-Thru Coffee is located at 50 Hwy 138 West and is open from 5 a.m. to 6 p.m. Monday through Friday, 7 a.m. to 6 p.m. Saturdays and 9 a.m. to 3 p.m. Sundays.