A unique drive-through coffee business has recently expanded from Stockbridge to College Park, allowing customers to drive up, place their orders and grab hand-crafted cappuccinos, frappes and more.
Christy Deen, owner of Drip-Thru Coffee, said regular customers from nearby Woodward Academy convinced her to take a look at College Park as the next city to open her second small coffee stand. "It took about a year from looking, to finding the perfect spot and getting this lot ready that had been vacant and underutilized for years," said Deen. "We found out there were some more well-known, big name coffee brands that would not come to the College Park area, but they missed out because we're doing well and we have a lot of support from the community."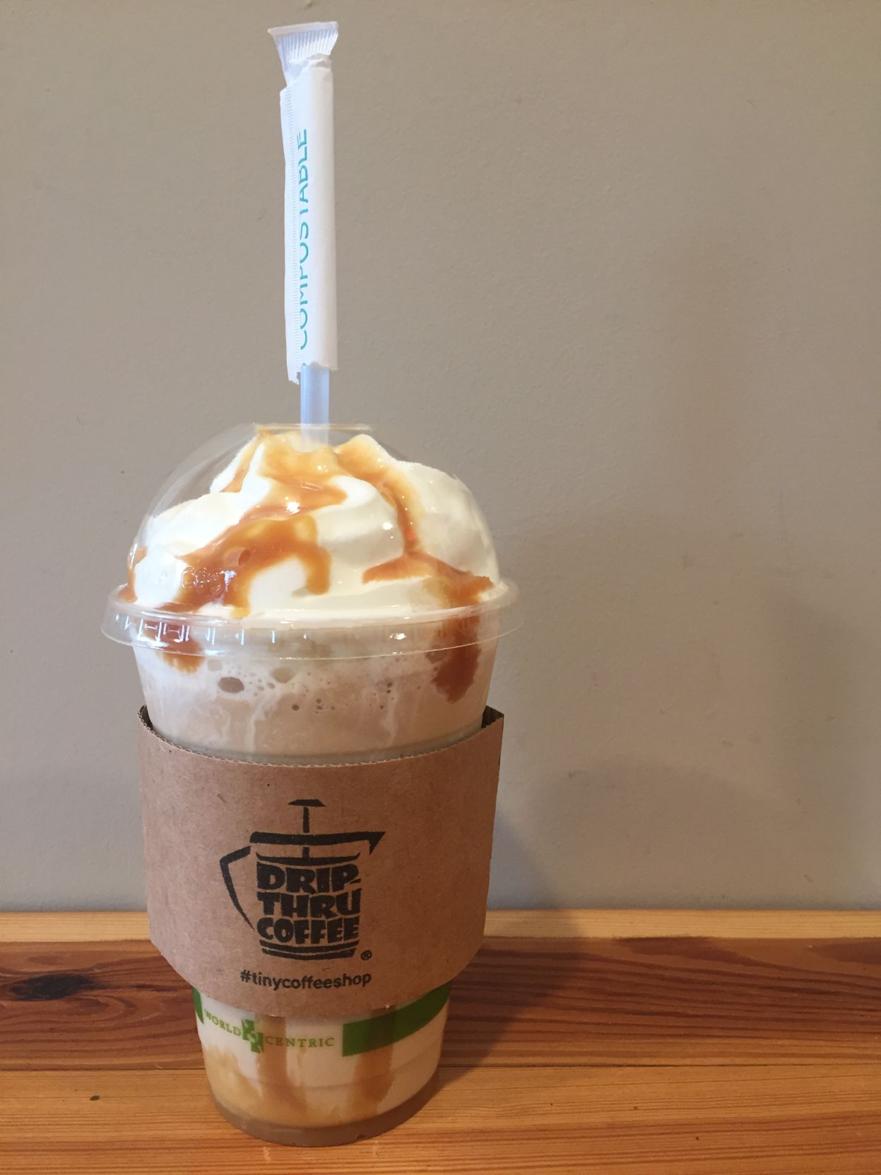 Being close to the Delta World Headquarters and Hartsfield-Jackson Airport were also draws to the location at 1515 Virginia Avenue.
The payoff was instant for Deen and her crew – she said the College Park location ended up with about three times the initial sales than the Stockbridge stand had when it first opened in 2017.
The second Drip-Thru Coffee stand, which opened for business about two months ago, is housed in a slightly bigger building (the College Park location is 243 square feet while the Stockbridge location is 143 square feet) but the concept is the same; customers drive up to one of two windows where they are greeted, place their orders and get their beverages. There is no intercom system and no indoor counter or seating, with the idea of getting high quality coffee beverages on the go.
A focus on supporting other local businesses is important for Deen as well. The coffee is roasted fresh in Americus, Georgia and grab-and-go pastries are baked by Atlanta-based H&F Bread.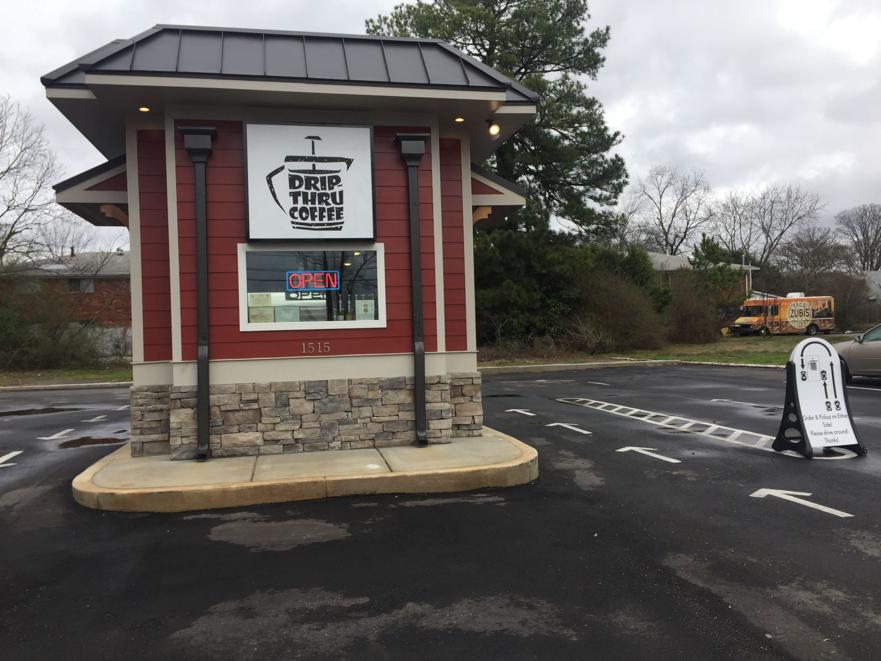 Beverages on the menu include quick drip coffee and tea, espresso shots and what Deen refers to as the "fancy pants" drinks like lattes, cappuccino and chai that can be adorned with flavor shots and whipped cream.
Drip-Thru Coffee also offers frappes, which are blended cold coffee drinks, and real fruit smoothies.
Drip-Thru Coffee is open from 6 a.m. to 5 p.m. Monday through Friday and 7 a.m. to 5 p.m. Saturday and Sunday.