There is never a lack of seating at a unique fundraiser for Union City's Christian City, a nonprofit dedicated to helping children and seniors.
At the 10th annual Chair-ity event Dec. 1 at the Crowne Plaza in Peachtree City, more than a score of hand-painted chairs stood ready.
But they were not there as overflow seating for the charitable crowd enjoying refreshments and perusing programs.
These seats were placed on top of, not under, tables, their positions elevated for their roles as auction items.
They – and the artists who created and donated them – helped raise more than $150,000 to support the nonprofit's Children's Village, home to abandoned and abused children since 1965.
"Community support is what sustains our ministries," nonprofit President and CEO Len Romano said in a statement.
Fox 5 television reporter George Franco conducted a live auction and helped present a $10,000 check to raffle winner Cynthia Bennett.
Bennett, who chose the cash in lieu of an Infiniti Q50 donated by Union City's Infiniti of South Atlanta, then donated half the amount back to the nonprofit.
Among the 11 Rotary Clubs hosting the car raffle were those of the Atlanta airport and Henry County.
A silent auction began online and bidders got notifications of their progress via smartphone throughout the event.
Selections included jewelry, a Champagne basket, sports memorabilia, spa services and trips to regional destinations.
The festivities also featured music by Toni Byrd, the Rick Massengale Jazz Trio and a village drum corps.
"This event is truly a community-wide effort to help children who have been victims of abuse and abandonment," nonprofit Chief Development Officer LaVann Landrum said in a statement. "Because of heartfelt community support, we are able to help our children to heal their wounded spirits and begin to thrive."
Among the former village residents attending the event was recent Emory University master's degree recipient Sarah Booth, who spoke about her life on the nonprofit campus and how it benefited her.
The nonprofit campus includes the village, four subdivisions of senior patio homes, four senior apartment complexes, a thrift store, a 200-bed rehabilitation and nursing center, a 200-bed assisted living and personal care home and two specialty units for Alzheimer's disease and dementia patients.
The seniors were present in spirit, as more than a score of bakers sent their best desserts – and recipe cards to match – to the catering tables.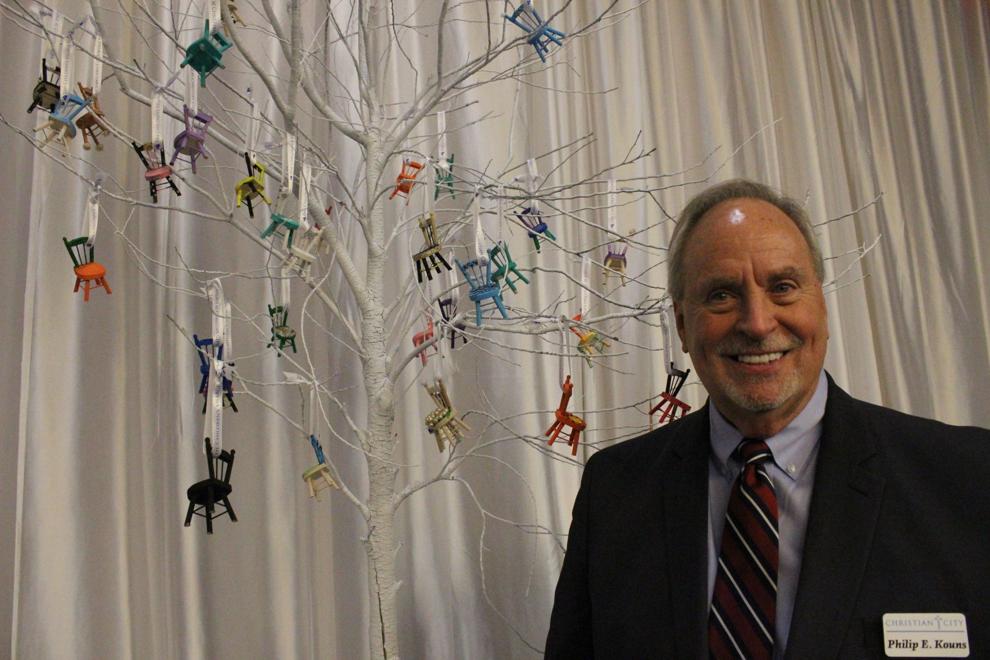 Village Chief Operating Officer Phil Kouns said the event is appropriate for the season beginning with Thanksgiving.
"From the artistically painted chairs and many volunteer hours, to auction items donated by businesses and financial support of our sponsors, we are overwhelmed with gratitude," he said in a statement.