Party people love special events and Union City resident Louise Brown is no exception.
She comes from a family of seven children who enjoy celebrations – including Brown's 90th birthday in 2014 at the nonprofit Christian City campus, where she has lived for more than 25 years.
Brown said she wanted to get involved in a fundraiser that has less longevity but is still marking a milestone.
The 10th anniversary of the nonprofit's Chair-ity event is Dec. 1 in Peachtree City.
Proceeds benefit the nonprofit's Children's Village, where abandoned and abused children have found shelter since 1965.
Its hallmark is an auction of hand-painted chairs.
But according to nonprofit spokeswoman Rhonda Silvis, organizers wanted to add "a few special features."
"One of those special additions involves some of Christian City's best bakers," she said in a statement. "More than 20 seniors who live at Christian City volunteered to prepare desserts."
On the dessert buffet will be Brown's family tradition, a sour cream pound cake.
"It turns out great every time, if you follow the recipe," Brown said in a statement.
Borrowing a keepsake idea from Brown's birthday party, guests can take home the recipes for all the sweet treats.
For those who attempt the pound cake, Brown, a former caterer, has some Dos and Don'ts.
-Do make sure all ingredients are at room temperature.
-Do mix the salt and baking soda with the sour cream.
-Do grease the baking pan with Crisco and fully flour it before pouring in the batter.
Brown said baking is one of the three keys to active retirement.
The other two are water aerobics and line dancing.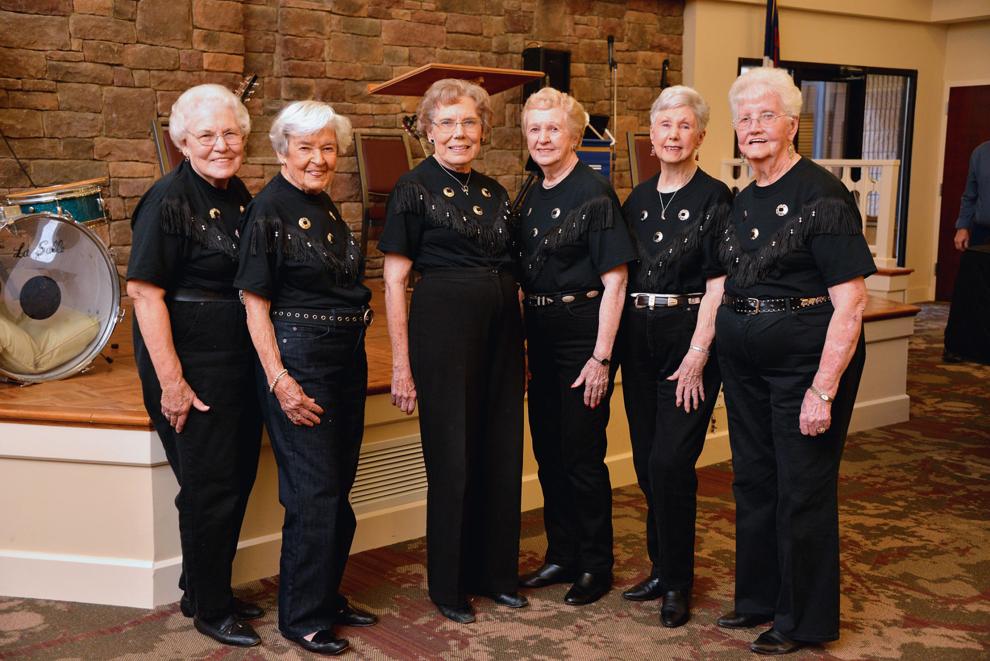 Brown is in the campus swimming pool every morning and dances with the CC Steppers every Wednesday afternoon and Friday night.
"God and Christian City's swimming pool have kept me going," she said.
The event will take place Thursday, Dec. 1 from 5:30 to 8:30 p.m. at The Crowne Plaza, 201 Aberdeen Pkwy., Peachtree City.
It includes silent and live auctions and a raffle for a new Infiniti Q50.
U.S. Rep. Lynn Westmoreland and Joan Westmoreland are the honorees.
The nonprofit campus includes the Children's Village, four subdivisions of senior patio homes, four senior apartment complexes, a thrift store, a 200-bed rehabilitation and nursing center, a 200-bed assisted living and personal care home and two specialty units for Alzheimer's disease and dementia patients.