A steady stream of customers visiting the county water utility to start service or pick up fishing permits are also picking up tips on water conservation.
Through March 23, from 9 a.m. to 4:30 p.m., customer service representatives offer free replacement shower heads and leak detection tablets, a peek at what meters look like and other incentives at the Henry County Water Authority, 1695 Hwy. 20 W. in McDonough.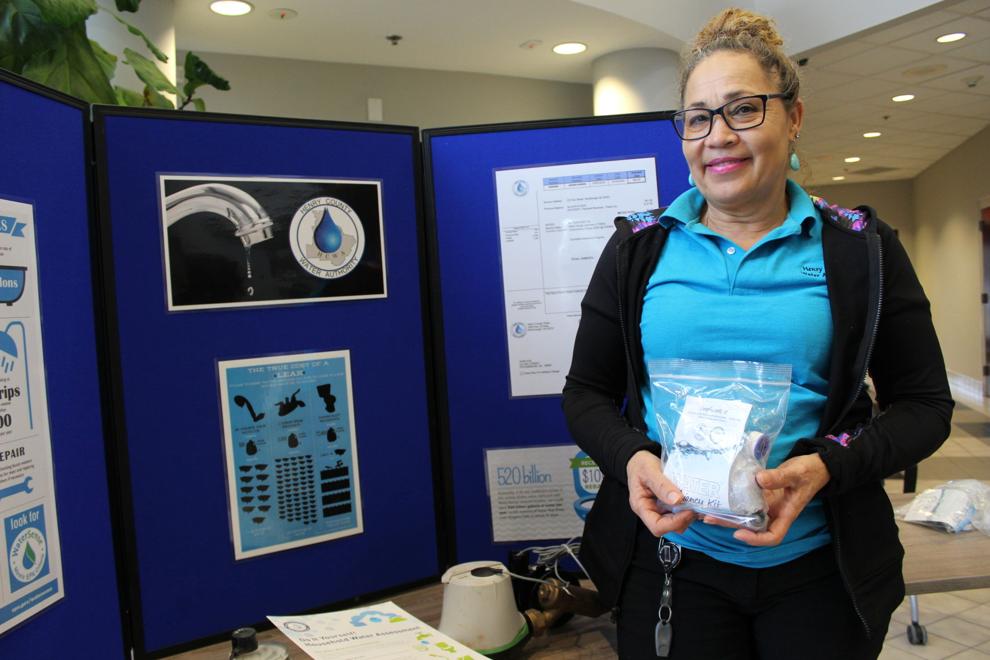 The Fix-A-Leak Week event, which began March 19, is a national initiative of the U.S. Environmental Protection Agency, according to authority spokesman Chris Wood.
Employees are providing demonstrations and discussing displays on topics like how to find and fix leaks around the house.
"We have displays of different types of meters that are underground, basically showing them how to read their meters, how to cut their meters off just in case there's ever a leak and just making them more aware of leaks and the equipment that they have in the ground," said Nic Spann, landscape foreman with the utility.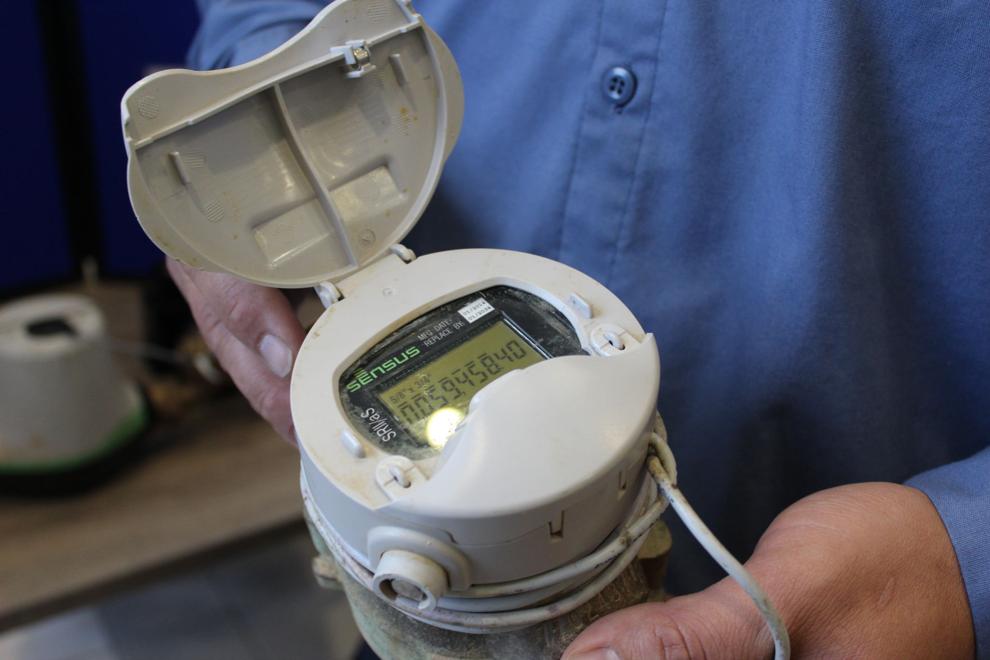 Part of the display is a rolling replica of an in-ground meter; another is an information booth showing the impact of leaks on wallets and water supply.
Spann said it is designed to raise awareness "of how much water actually comes through their house" and whether or not appliances efficient.
Beyond the official event, which ends nationally March 25, the authority is looking toward warmer weather.
"We're coming close to the season of watering and pools," said Mimi Reynolds, senior customer service representative with the authority.
She suggested simple guidelines to keep droplets—and savings—from evaporating.
"Jumping in splashes the water out of the pool. That's one way to save water. No splashing," she said, also advising a cover on the pool when not in use.
Wood said rain barrels are a good option for gardeners.
"Get it to hook up to your downspout," he said. "Collect it and water all your plants with it."
Reynolds said timing is also a factor in tending flowers and grass.
"As far as irrigation, maybe less time watering," she said. "The times of day that they water should be later in the night or early in the morning. That also avoids a higher evaporation."
Reynolds' personal tips include her own water-wise ways.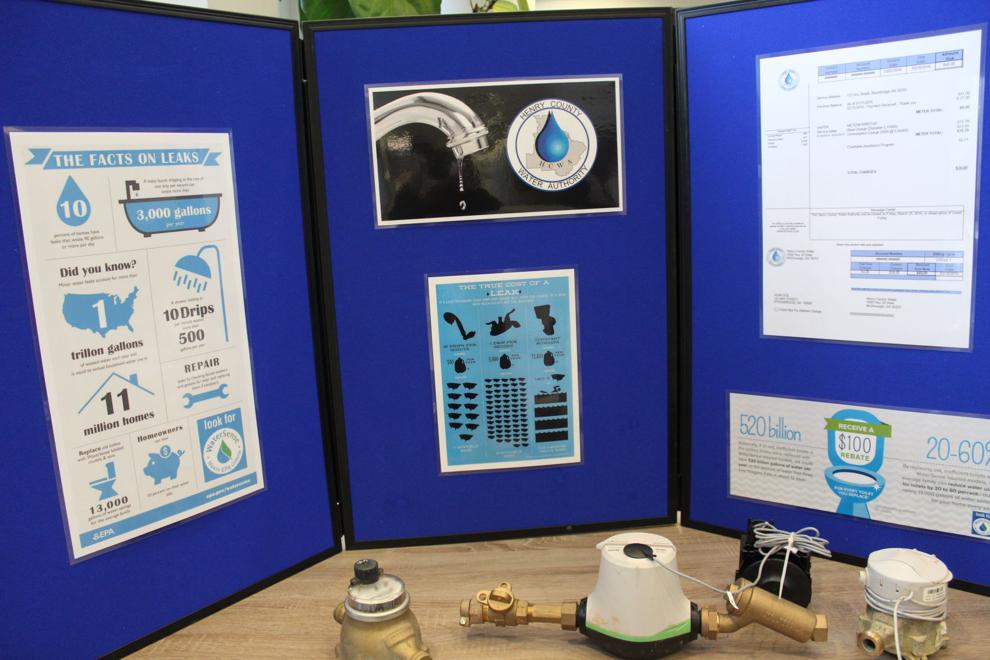 "When I'm running water to get it warm, I catch that in a bucket and I reuse that water," she said. "It's just a little more effort. You're saving money and you're not wasting the resource."
Another tip, Wood said, is to run only full loads in washing machines and dishwashers.
The authority also provides do-it-yourself household water assessments at the event and on line at http://bit.ly/2IEjyFP.
Tara Brown, the authority's environmental compliance coordinator, said the four-page guide can help residents determine how much water they use compared to average households.
"If you have a big discrepancy there, then you may have a leak somewhere," she said.
Some of the common sources of household leaks, Wood said, include toilets, shower heads, faucets, outdoor spigots, sprinklers, irrigation systems, water lines and appliances.
Consumers may want to consider the benefits of more water-efficient appliances, which the EPA brands as WaterSense.