Observing a classroom at ABC Montessori School in McDonough may be a shocking sight to many familiar with a traditional school setting; gone are the desks with students arranged alphabetically. Instead, students sprawl out on the floor or at shared tables as they work.
It may look chaotic at first, but there is a method and mission in place at all times –specifically the educational vision of Dr. Maria Montessori who founded the fundamentals of the Montessori education more than 100 years ago. Experiential learning is encouraged at all times. According to ABC Montessori School's website, "Montessori is a method of education that is based on self-directed activity, hands-on learning and collaborative play. In Montessori classrooms children make creative choices in their learning, while the classroom and the teacher offer age-appropriate activities to guide the process."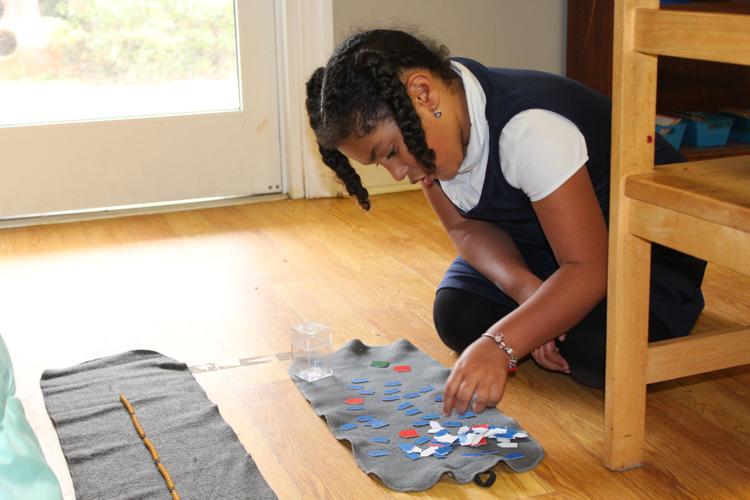 "Children learn through their senses and by interacting and using their hands," said Chase Hardin, assistant director for the school. "Experiences young children have with education and how they learn will have an impact on the way they learn and approach things like problem solving and communication for life."
The classrooms at the school are organized by age groups, with a three to four year age difference be-tween the youngest and oldest students in each room, rather than by grade levels; classrooms include a mix of children starting with 18 months to two years old in one classroom and going up to freshman to senior students in one classroom. The reason for the groupings is to encourage a community environment.
"With our mixed age group classrooms, students have the same teacher for about three years and older children tend to help teach and guide the younger students," said Hardin.
Students also get outside and get their hands dirty – doing everything from caring for chickens to tending a garden. From the outside, ABC Montessori School looks more like a rustic farmhouse rather than a traditional brick building.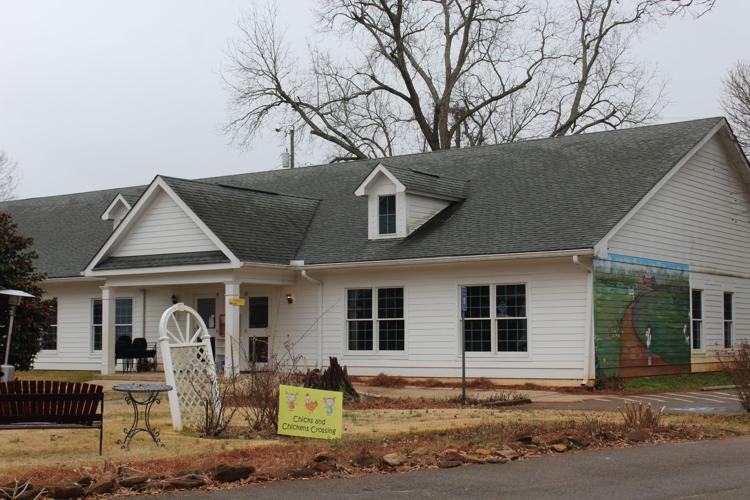 So can the Montessori concept grow in Henry County? Hardin admits that the Montessori mission is slower growing in Georgia as opposed to other parts of the country where it is provided as public education.
But changes throughout the public school system may encourage students and parents to seek a different approach, he said.
Specifically pointing to Henry County Schools' recent implementation of class sets of Apple iPads for kindergarten through second grade students in the public school system, Hardin said the reliance on technology to teach young children can have a negative impact.
"The iPads have lots of movement and artificial colors and young children are learning to be entertained by this. The problem arises when they look for that stimulation out in the real world and can't find it. We're seeing a serious decrease in children wanting to play outside and interact with other people," said Hardin. "In a Montessori classroom, there is always movement and engagement, but at a slower pace, a child's pace."
Hardin said he foresees a growing interest in a different approach to the traditional school system that places a high emphasis on memorization and testing skills.
"Today's workforce is rapidly changing and the traditional education is no longer able to meet the demands of the corporate world. We prepare them for success by teaching self-reliance, accountability, and self-awareness," states the school's website.
For more information on the fully accredited school, visit www.abc-montessori.org.