The newest business on The Square in McDonough has a story all its own – one of an independent book store that has brought new life into a historic building.
Story on the Square officially opened to public about two weeks ago, offering an array of new fiction and a wide selection of nonfiction focusing on food, gardening, Southern history and culture. For owner Stephanie Gordon, what started as a thought experiment years ago led to a new business venture.
"I was in a program called Leadership Georgia where I was challenged to come up with a business idea that would benefit my community. I immediately thought of a bookstore with a bar. I started imagining more and more what that business might actually look like," Gordon said.
Gordon's number one goal was to find the perfect location in a building that had character and history. In 2016, she purchased the brick building on the corner at 19 Griffin Street which was built in 1900 as a Masonic Lodge. Over the years, the building has housed a number of businesses including a photography studio and pharmacy. Gordon hired a special historical contractor and preservationist to create her vision of a bookstore with a bar while keeping the original integrity of the property.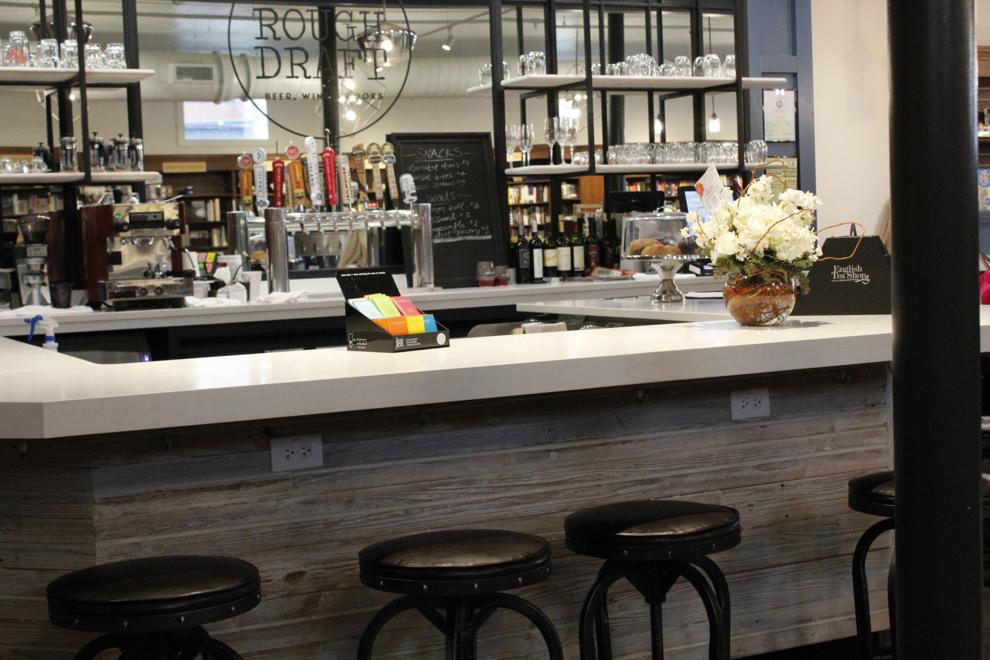 The result is an inviting place not only to shop but to hang out – The Rough Draft bar serves up craft beer and wine along with food offerings from local brands like H&F Bread, The Spotted Trotter meats and Doux South Pickles.
Upstairs, a large open space is where Story on the Square hosts book club gatherings, live music and more. The space is also available for external rental, which has already been booked solid for weddings, birthday parties and other special events.
On a soft opening Sunday about two weeks ago, Gordon said about 250 people stopped in to check out the new business. She attributes the interest and enthusiasm from the community to people looking for a more authentic experience when it comes to books and reading.
"There's been a real renaissance when it comes to independent bookstores. People are moving away from big box retailers and are looking for localism. It's a romantic idea to spend a rainy day in a bookstore with a glass of wine," Gordon said.
Story on the Square is open from 10 a.m. to 7 p.m. Monday through Wednesday; 10 a.m. to 10 p.m. Thursday and Friday; 8 a.m. to 10 p.m. Saturday; and noon until 6 p.m. Sunday. For more information, visit www.storyonthesquare.com.