Wesleyan established itself as a state powerhouse in softball after winning the Class A Private championship in 2017 and '18.
The Wolves added a third state title to their collection after claiming the A Private crown at the Georgia High School Association state softball tournament in Columbus Oct. 28 through 30.
"I'm definitely processing it through and letting it sink in," Wesleyan coach Mary Stephenson said. "We had a great run down there in Columbus. It was really fun."
With its third state title in five years, Wesleyan (27-5) has continued a tradition that began under former coach Nichole Dixon, who led the Wolves to two state runner-up finishes (2011, 20120 during her 10-year tenure (2006-15) and is now the girls' basketball coach at Holy Innocents. Stephenson herself was an assistant coach under Dixon.
"I think there's a lot that goes into that," Stephenson said. "I think the first thing is the foundation laid by my predecessor Nichole Dixon. She really did yeoman's work getting the program established. We have been really fortunate to continue taking steps forward. We've been blessed to have a lot of great players in our program. Several are playing at various college programs right now."
"The support that we've had at Wesleyan for our athletic program allows us to really build a program," Stephenson said. "It's not just about our ninth through 12th graders, but it's down to our middle school. Our middle school team won their tournament championship this year as well. And just having kids grow up together and play together over a long period of time has just produced really good traditions in our program and a good culture where we definitely pursue excellence."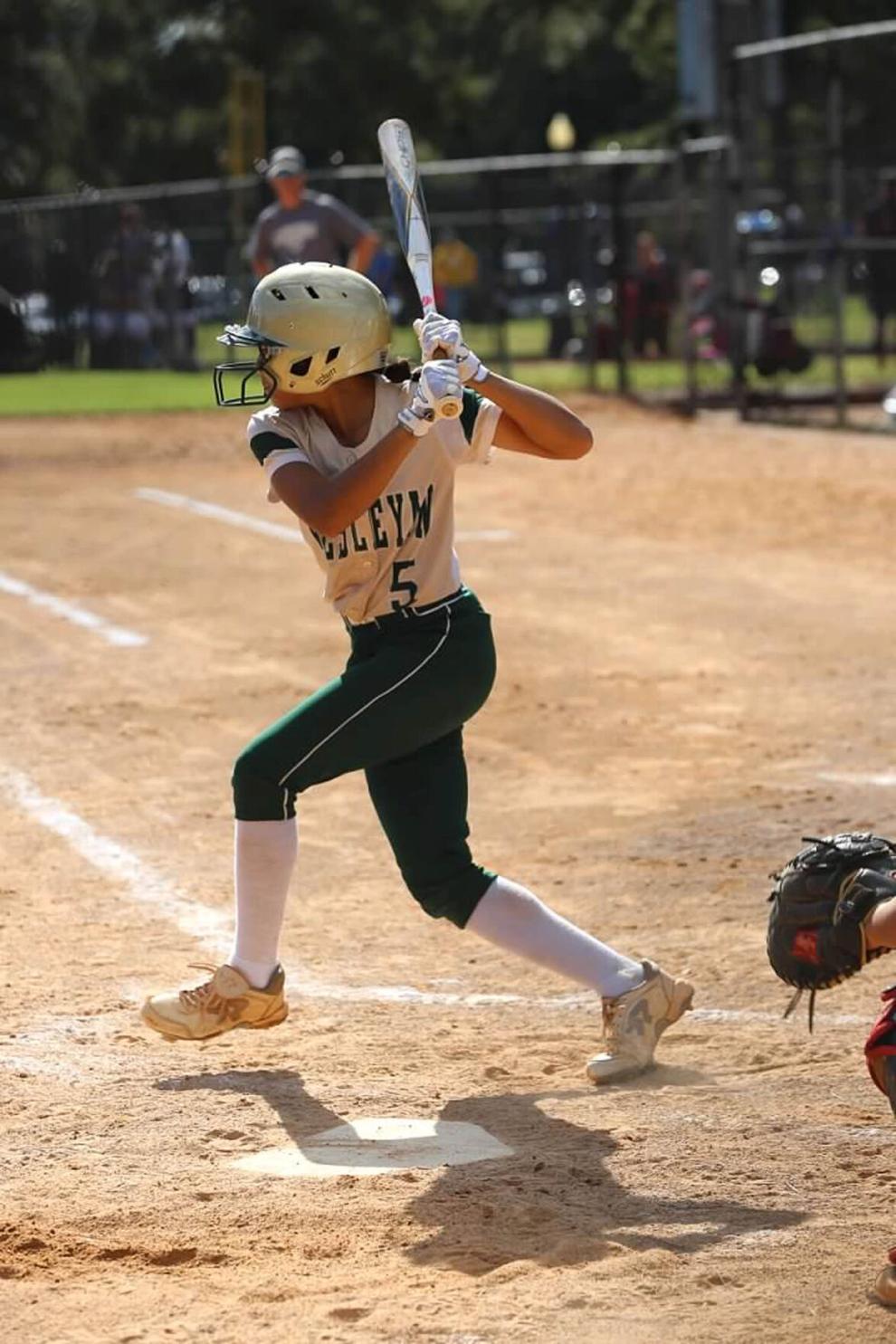 After a first-round bye, Wesleyan advanced to Columbus with a two-game sweep of Savannah Christian in a second-round best-of-three series — winning 13-0 in the first game and 10-0 in the second contest.
The Wolves started the state tournament with a 2-1 victory over Eagle's Landing Christian Academy Oct. 28 and then shut out Tattnall Square 3-0 Oct. 29.
For the next three games of the tournament Oct. 30, Wesleyan faced a familiar foe in George Walton — a rival of the Wolves in Area 4A Private who they had played four times before, including three matchups in the area tournament.
The Wolves won the first game over George Walton 4-0, then lost the second contest 6-4 before recording a 3-0 shutout in the championship to clinch the state title.
"We played them seven times over the course of the season, which is a lot," Stephenson said. "I think in doing that, we figured out how to be successful against them. We had a game plan that we had a lot of confidence in and that our kids executed really, really well. We beat them five out of seven times playing them. So, I think that was to our advantage, just in the sense that we knew how to beat them and we were able to execute that. But the downside to that is that they saw our pitchers a lot and they saw our hitters a lot and they had every opportunity to try to neutralize us. We were really fortunate to have our kids step up on the biggest stage."
Junior pitcher Ryley Kutter did not give up a single run the entire tournament, giving up only six hits and recording 43 strikeouts in 23 innings pitched. Cutter pitched a 1-hit shutout in Wesleyan's 3-0 championship game victory over George Walton.
Sophomore Macey Cintron led Wesleyan at the plate with eight home runs and 40 RBIs, while sophomore catcher Marjee Williams — the Area 4A Private defensive player of the year — provided strong defense behind the plate.
Jasmine Green was a sparkplug at the lead-off hitter position in the batting order, leading the team with 46 stolen bases. Junior shortstop Christina McCoy was 4-for-7 with a double, three RBIs and three stolen bases in Wesleyan's final three games of the tournament Oct. 30, scoring two of the Wolves' three runs in their championship game win over George Walton.
"It's also about being a great teammate and a great representative of our program and to be honest, I'm spoiled with not just great players, but great kids who have wonderful parents who raised them to work hard and act the right way," Stephenson said, "and with all those pieces in place, I'm the one who really benefits the most in the sense of trying to put all those pieces together to put a successful product on the field."