The city of Atlanta is mourning the loss of C.T. Martin, a longtime District 10 Atlanta City Council member who died May 8 at age 84.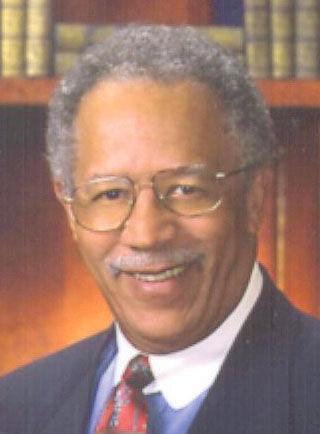 According to a news release, Martin died while surrounded by his family at his southwest Atlanta home. His cause of death was not disclosed. Martin was known as the council's dean because he was the group's longest-serving members late in his tenure.
First elected in 1990, he served as the District 10 councilman through the end of 2017. That year, he ran for council president but lost in the three-candidate November general election, and Felicia Moore defeated Alex Wan in the December runoff.
That same month, the city renamed the $27 million Adamsville Recreation Center as the C.T. Martin Natatorium and Recreation Center in his honor. He helped secure funding for the venue. During his tenure on the council, Martin fought to give a voice to African Americans regarding national policy. He also advocated for minority businesses in Atlanta and urged all to "get out the vote" during elections.
"C.T. Martin was a mentor," Andrea Boone, who replaced him as the District 10 council member, said in the release. "He was a friend. He was like a father to me. I walked hand in hand with him for 30 years of my life. He stood firm in his beliefs and acted passionately on his convictions. Words can't express the mark he's made on me, my career, and my life. I'm grateful that God allowed me the opportunity to experience his greatness. I will never forget him."
As a council member, Martin also fought for issues such as public safety, economic stimulus and programs and resources for seniors and youth. His accomplishments included leading the renaming of Atlanta Hartsfield Airport to Hartsfield-Jackson Atlanta International Airport in honor of the late Mayor Maynard Jackson and being chosen by the Labor Coalition to go to South Africa to work for political education following Nelson Mandela's release.
The Atlanta native graduated from Booker T. Washington High School and received bachelor's and master's degrees from Shaw University and Atlanta University, respectively. He volunteered both for voter registration with the NAACP and in political campaigns, including some mayoral candidates'.
In a statement regarding Martin's death, the council stated in part, "C.T. Martin made a tremendous mark in District 10 and the city of Atlanta. He served his city incredibly well and our community is a much better place because of his legacy and impact. … He spent his life in service to others and our thoughts and prayers are with his friends, family and the community as we mourn his loss and honor his legacy."
In a statement, Mayor Keisha Lance Bottoms said, "Martin was a mentor and a friend. He was my seatmate for eight years on city council, and his lessons of leadership remain with me today. He was a fierce voice for the voiceless and above all else, placed the needs of our communities first. While his physical presence will be missed, his legacy of activism and fight for equity will impact our city for generations to come."
Martin is survived by behind four adult children and five grandchildren.
A candlelight ceremony honoring his life will be held May 13 from 6 to 7 p.m. at the C.T. Martin Plaza at Doctors' Memorial Park, 500 Fairburn Road SW in Atlanta. The following day, a public viewing will take place from 11 a.m. to 7 p.m. at Hoosier Memorial United Methodist Church, 2545 Benjamin E. Mays Drive SW in Atlanta.
Martin's celebration of life service is set for May 15 at 11 a.m. at the C.T. Martin Natatorium and Recreation Center, 3201 Martin Luther King Jr. Drive SW in Atlanta, and he will be interred at Lincoln Cemetery, 2275 Joseph E. Boone Blvd. NW in Atlanta. For all events, all attendees are asked to adhere to COVID-19 safety protocols as determined by the CDC.
Condolences may be sent to Martin's family at 561 Peyton Road SW, Atlanta, Georgia 30311. In lieu of flowers, contributions should be made to the City of Atlanta, Memo: C.T. Martin/Adamsville Trust Account. For more information, contact Boone at 404-330-6550 or aboone@atlantaga.gov.