Hailed as healthcare heroes just over 12 months ago, nurses are leaving the field in droves, shouldering trauma and attempting to navigate industry-wide burnout as COVID-19 persists across metro-Atlanta.
Atlanta-based nurse and professor Latrina Walden created a nursing exam training solution, Latrina Walden Exam Solutions, in 2019 just before the pandemic. LWES supplies students with vital support, information and training courses for the AANP, ANCC and AGNP exams in engaging ways to make learning and testing enjoyable. Her team offers a range of courses, has served over 16,000 students, and has a 98% exam pass rate.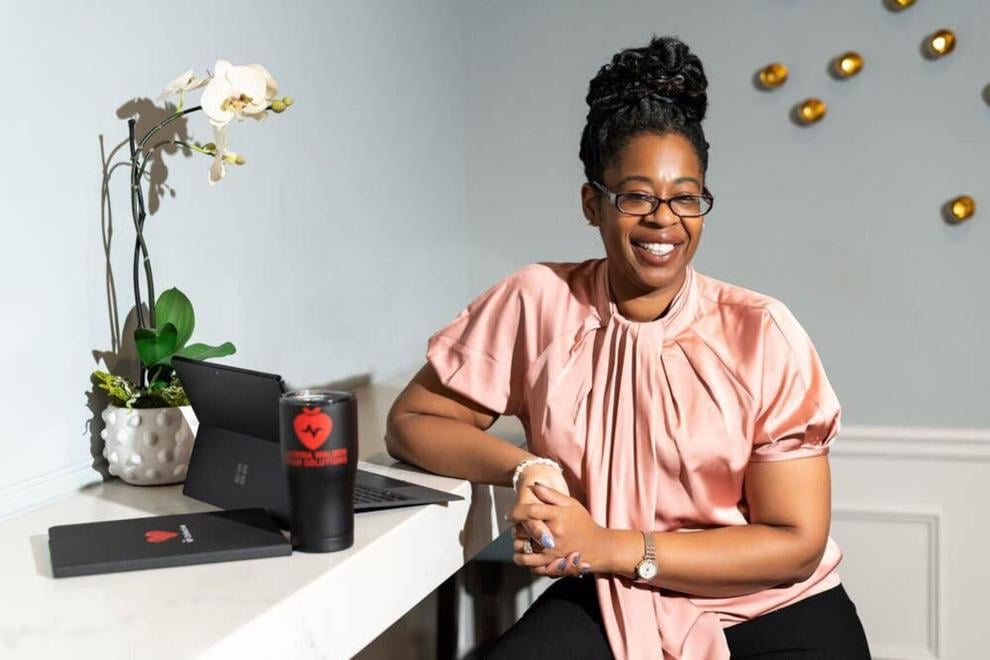 Walden has been in nursing for 15 to 20 years, starting as a floor nurse before working at the emergency department at Grady. She then continued on to earn her nurse practitioner degree.
"What I see now is that the rate of the nurses leaving the industry due to burnout has accelerated," Walden said. "So while it was always there, we would change departments and try something new. Now, it's just, we're tired and so we're just going to leave the industry completely, instead of even shifting somewhere else."
According to the president of the National Academy of Medicine Victor Dzau, around 20% of healthcare workers have left the field since the start of the pandemic and the 4 out of 5 who stay, say staff shortages have affected their ability to work safely and to satisfy patient needs.
One metro-Atlanta nurse has been a nurse since 2007, working in an acute care rehab facility and now for a major insurance company. The nurse, who asked to be identified as Reba, said the pandemic has made her question her career as a nurse. Not only has she dealt with stress and exhaustion, but guilt that her patients may not be receiving the care they deserve.
"The acuity of patients (has) changed for the worst," Reba said. "They are sicker, and with less resources and more responsibilities, we were expected to go above and beyond our scope of care. This leads to unsafe nurse to patient ratio."
Additionally, Reba said she has noticed an increase in rapid responses, codes and falls.
"I have been stressed, exhausted, in tears, angry, and even felt guilty as sometimes I would be short with a patient because I just didn't have the time to spend with them," Reba said. "This has affected not just myself, but my patients as well. They are feeling unheard and uncared for, which really affects a nurse's psyche, because it's our calling to be health care advocates for our patients."
Many of Walden's students have come to her with similar concerns and stories. One of her students, who asked to be identified as T.R., said they have also felt the stress of burnout brought on by the pandemic.
"I've been in the nursing industry for over 15 years and the culture has become so stressful that even the amount of money that's being offered is not enough to continue to sacrifice my sanity," T.R. said.
While burnout and trauma have always been a part of nursing, the rate at which people are dying has accelerated. Before the pandemic, Walden says nurses may see one code calling for CPR or go weeks without seeing someone in cardiac arrest. When the pandemic happened, she said, nurses are seeing six to seven a shift.
"So I want you to imagine closing your eyes and. . .you're seeing seven people die, and there's legitimately nothing you can do," Walden said. "You can't even mourn — that's not a thing, we don't do that. It is very much like, 'Gosh, I lost somebody else. Let me go take care of the rest of the six to seven patients that need me to help them stay alive.' So there's no processing that happens."
According to a study by the American Medical Association and Hennepin Healthcare in Minneapolis, 43% of healthcare workers suffered from work overload and 49% from burnout. Per the study, stress scores were highest among nursing assistants, medical assistants, social workers and inpatient workers — such as nurses, respiratory therapists, nursing assistants and housekeepers.
Another Atlanta nurse, who asked to be identified as Emilia, began her career in January 2020. Emilia works at a brain rehabilitation facility for acquired and traumatic brain injuries.
"Hospitals are falling apart right now," Emilia said. "I am just so emotionally drained. As for my hospital specifically, we have always put a large emphasis on family involvement and training for discharge. We have had to limit visitors to one person or even none, depending on the most current COVID cases and variants. While this has mostly prevented large COVID breakouts from happening most of the pandemic, family members don't always understand this and therefore take their anger out on us. My hospital used to be such a cheery place to work for (the reason I chose to work here) but now everyone is so burnt out it is just depressing."
Since the start of the pandemic, Emilia has seen her parents maybe five times in person due to the fear of transmitting COVID-19. Her friends? If they don't work with her, she said, I don't see them.
Despite so many nurses crying out for help, many hospitals offer little to no mental health services. Emilia said her metro-Atlanta hospital offers three visits to a therapist per traumatic event. Because three visits are not enough, Emilia began seeing a therapist and psychiatrist to help with her trauma and depression. Reba said they get an occasional pizza party, magnets and a "cool penlight."
To combat this, Walden created a separate program the specifically address burnout in the workplace. The program can be molded into a company's existing health programs, but is meant to address the root cause of high turnover and burnout.
"If you address the root cause of the issue, then you're likely to have reduced turnover, you're likely to have happier employees," Walden said. "Specifically in healthcare, when you have good morale, you have better patient outcomes, which is huge."
When asked how the public can help its healthcare heroes, Emilia and Reba asked that the public advocate for healthcare workers and talk to legislators.
"The pandemic has shown the flaws in healthcare- besides getting vaccinated and not going to the ED for a COVID test, talk to your legislators and help advocate for safe staffing, increased wages and benefits for healthcare workers, and most importantly, realize that mental health is just as important as physical health," Emilia said.