The past 365 days have been another whirlwind of a year — though perhaps not quite as chaotic and "unprecedented" as 2020.
Things that were once "unprecedented" — one of many buzzwords to come out of the pandemic — become the new normal. Masks were as much medical devices as they were fashion accessories. Vaccination cards earned us admission to concerts and even better, free doughnuts, as we adjusted to the fallout of a global pandemic. We started 2021 with the hopes of a calmer, safer year.
Buckhead and Atlanta residents celebrated victories where they could. Multiple new businesses opened their doors in Buckhead, including high fashion retailer Veronica Beard, Buckhead Behavioral Health, pop-up retailer Weezie, and boutique hotels the Thompson Buckhead and the Hyatt Centric Buckhead.
People were also able to escape from behind their screens as in-person events returned this year. Foodies united for a night of food and fare at Taste of Buckhead at the ASW Distillery, where more than 25 restaurants, bars and other eateries passed out mouth-watering refreshments. Liveable Buckhead's sixth annual PARK(ing) Day once again decorated Lenox Square in lush trees and greenery to raise awareness for environmental activism.
Atlanta History Center honored the city's veterans during its in-person Veterans Day Commemoration Nov. 11. Residents were welcomed back into the room where it happens as Broadway shows reopened at the Fox Theatre with performances of "Hamilton," "Fiddler on the Roof" and other award-winning shows.
Millions of dollars were raised at charity events that returned to in-person, including the Forward Arts Foundation benefit fashion show, Swan Coach House Flea Market, Breakfast with our Bravest and the annual Evening of Hope for Andee's Army.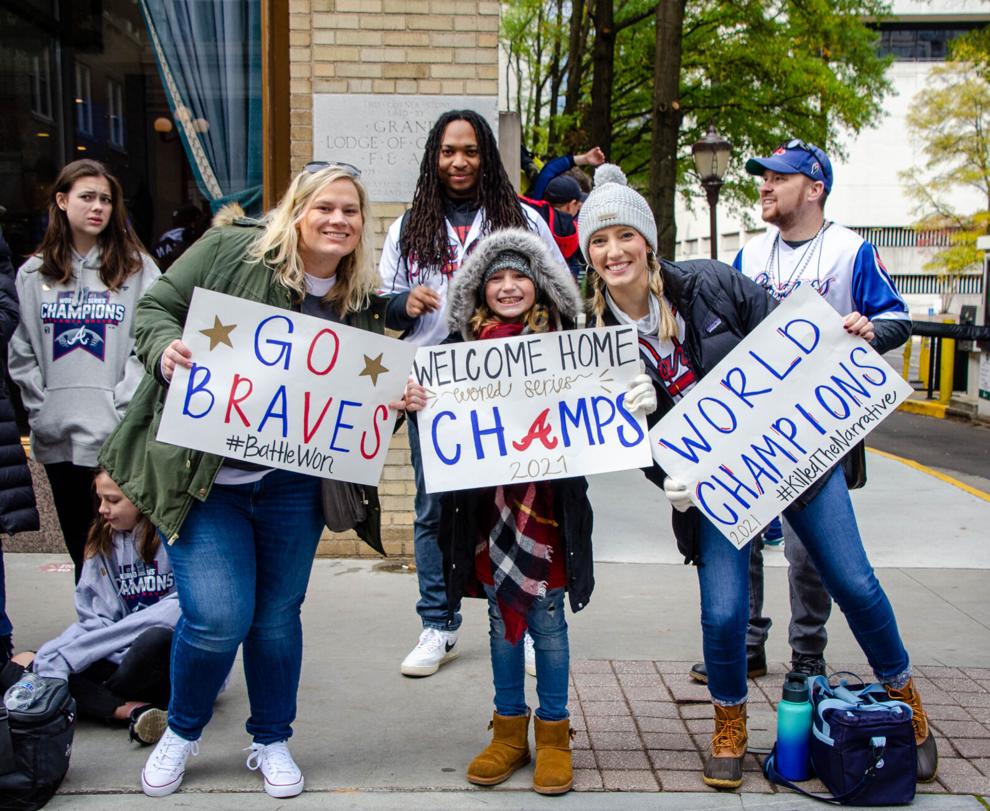 Then, Atlanta Braves made history when the team brought home its first World Series title since 1995. Jorge Soler smacked a three-run homer heard around the country, capturing the 7-0 victory over the Houston Astros. Braves fans from all over traveled to Atlanta and Truist Park to celebrate the win with the World Series Championship Parade Nov. 5.
Despite the many triumphs Atlanta saw this year, the city still had its tribulations.
As with many other cities across the country, Atlanta saw a spike in violent crimes this year. According to data from the Atlanta Police Department, as of Dec. 18, the city saw 155 murders this year, a 3% increase from 2020 and a 63% increase from 2019.
On March 16, Woodstock resident Robert Aaron Long walked into a Cherokee County spa and two Atlanta spas — Gold Spa on Piedmont and Aroma Therapy Spa — and opened fire, killing eight people and wounding one.
On July 28, 40-year-old Katie Janness was walking her dog Bowie at the rainbow crosswalk and 10th St. and Piedmont Ave before she and her dog were found stabbed to death near the Charles Allen entrance around 1 a.m. An autopsy report showed stabbed more than 50 times on her face, neck and torso. At least 15 of those wounds were on her head. Numerous wounds were also found along her palms and arms. Her upper torso was also mutilated.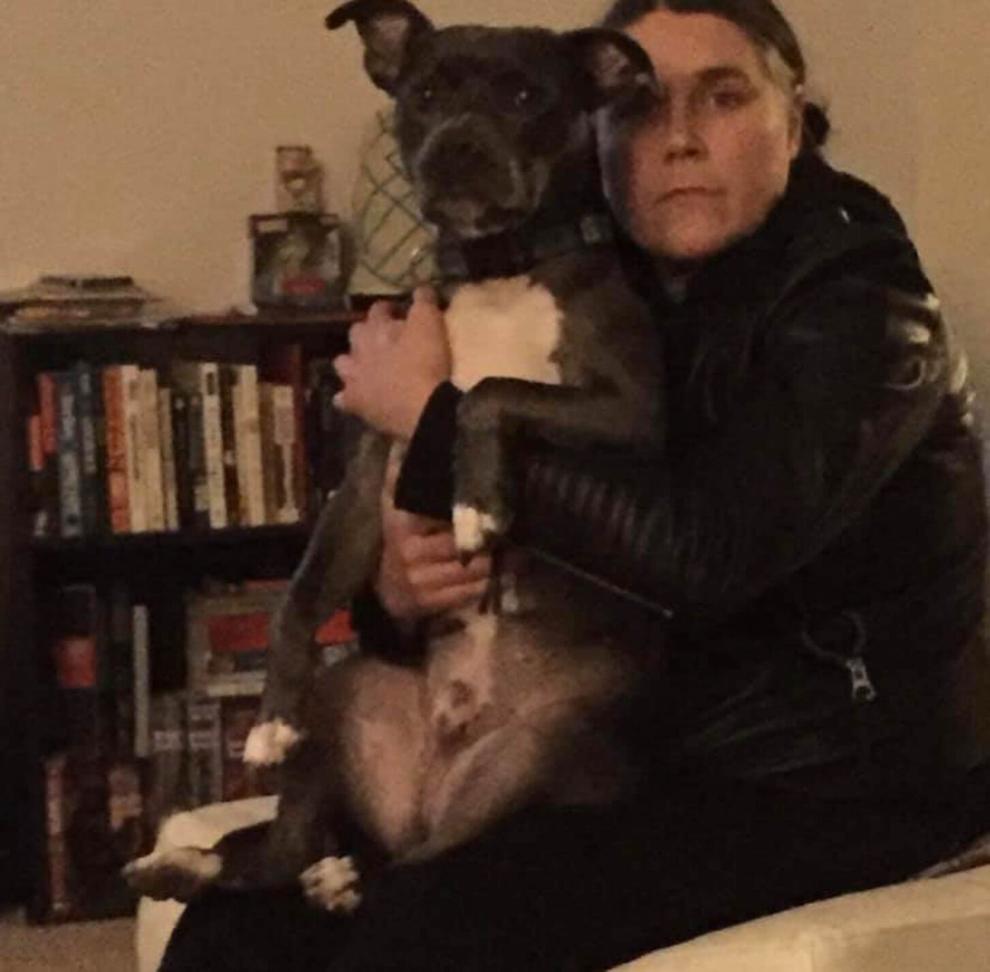 At the time of publishing, police still have not made an arrest in Janness' murder.
In August, APD Deputy Chief Charles Hampton pleaded with residents to cease the senseless violence and "put the guns down." According to Hampton, 90% of Atlanta's homicides are carried out through handguns. Additionally, 80% of the cities homicides happen between people who know each other and are the results of escalating disputes.
While Atlanta has seen a rise in crime, Hampton said the uptick is not unique to Atlanta. Cities across the country are seeing a rise in crime. Hampton said APD speaks regularly with other law enforcement agencies to figure out the trends as a way to hopefully get ahead of the crime. It's frustrating, he said, because it's that type of violence that didn't have to happen if people just walked away from disputes.
The spike in violent crimes caught the attention of many people in politics, including the 14 candidates who ran for Atlanta mayor and the group behind the call for Buckhead City.
The Buckhead City Committee — formerly known as the Buckhead Exploratory Committee — has called for the secession of Buckhead from Atlanta to form Buckhead City. The committee largely cites the rise in crime as one of the primary reasons for secession, as well as neglected infrastructure and zoning issues.
Buckhead City Committee's CEO, Bill White, has lived in Buckhead for three years.
The Buckhead Coalition and Committee for a United Atlanta are two of the primary voices against Buckhead cityhood. Buckhead Coalition President Jim Durrett says the solution to Buckhead's problems is to show up at the polls and vote.
City council member Andre Dickens — who is vocal about being against Buckhead cityhood — defeated opponent Felicia Moore in the Atlanta mayoral race, becoming the 61st mayor of Atlanta. Dickens said his SAFE Streets Plan — which he says he will immediately enact — will help address "safety and justice" in Atlanta.
"What happens in Atlanta will impact Buckhead even if they leave, but if they leave then they no longer have a seat at the table," Dickens said. "If we stay together and work together, then it will lead us to a better Atlanta."
The Omicron variant also swept across the state in time for the holidays, causing a sharp and sudden increase of COIVD-19. Children's Healthcare of Atlanta, Emory Healthcare, Grady Health System, Northeast Georgia Health System, Piedmont Healthcare and Wellstar Health System are once again experiencing a staggering surge in adults and children with COVID-19 symptoms and diagnoses. Collectively, the health care systems have experienced 100 to 200 percent increases in COVID-19 hospitalizations between Dec. 21 and Dec. 29.
Atlanta canceled the annual New Year's Eve Peach Drop due to the surge in cases and reinstated mask mandates in city buildings. Fulton County also reinstated its mask mandates in county buildings.
And yet, Buckhead and Atlanta residents have found ways to unite in 2021. From lauding the Atlanta Braves to raising millions of dollars for charity at countless events, Atlanta has made a home in our new normal.