Nine candidates are running in the Atlanta City Council's District 3 special election March 19. The election is needed to fill the seat after Councilman Ivory Lee Young Jr., 56, died of cancer in November.
The candidates are Byron Amos, Antonio Brown, Ricky Brown, Matthew Cardinale, Greg Clay, Erika Estrada, Mesha Mainor, Jabari Simama and Shalise Steele-Young. A 10th candidate, Patricia "Granny P" Crayton, was disqualified in February because she didn't get at least 200 signatures on her qualifying petition to file as a pauper, instead receiving 169. Right after being disqualified, Crayton endorsed Cardinale.
The Committee for a Better Atlanta, a business group looking out for the city's business, civic and policy interests, ranked Clay with the top score of 89 in the race based on candidates' answers to written questionnaires and in-person interviews. He, Amos and Estrada each were rated "well-qualified" by the committee.
A special runoff election, if needed and very likely given the number of candidates, will be held April 16.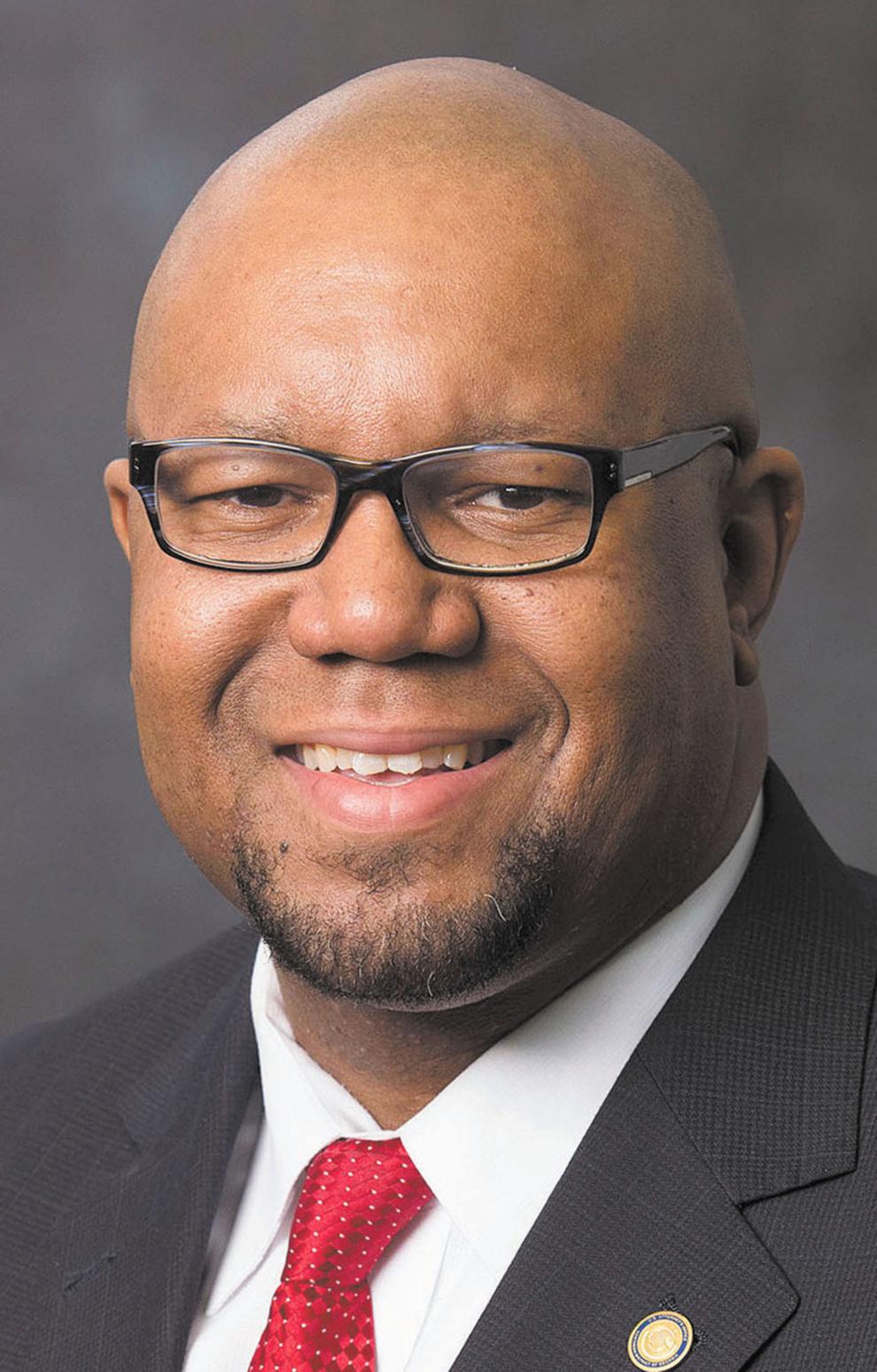 Amos, who lives in Vine City, served as the District 2 Atlanta Board of Education member for seven years before resigning in January to run for this seat. He lost to Young in the 2001 District 3 council election. Amos said he's running for the seat again "to bring recognition to the need for affordable housing, better job creation and, of course, public safety."
Expounding on his top three issues, he said affordable housing includes protecting senior citizens from losing their homes to higher county taxes and starting a public-private partnership to produce more affordable housing units, and public safety includes increasing the police force and adding surveillance cameras and license plate readers where needed) and working with the judicial system to avoid repeat offenders being re-released.
When asked what makes him stand out as a candidate, Amos said, "My 20-plus years of public service have been in District 3," adding his leadership positions with NPU L, the Vine City Civic Association and the school board were all organizations representing that district.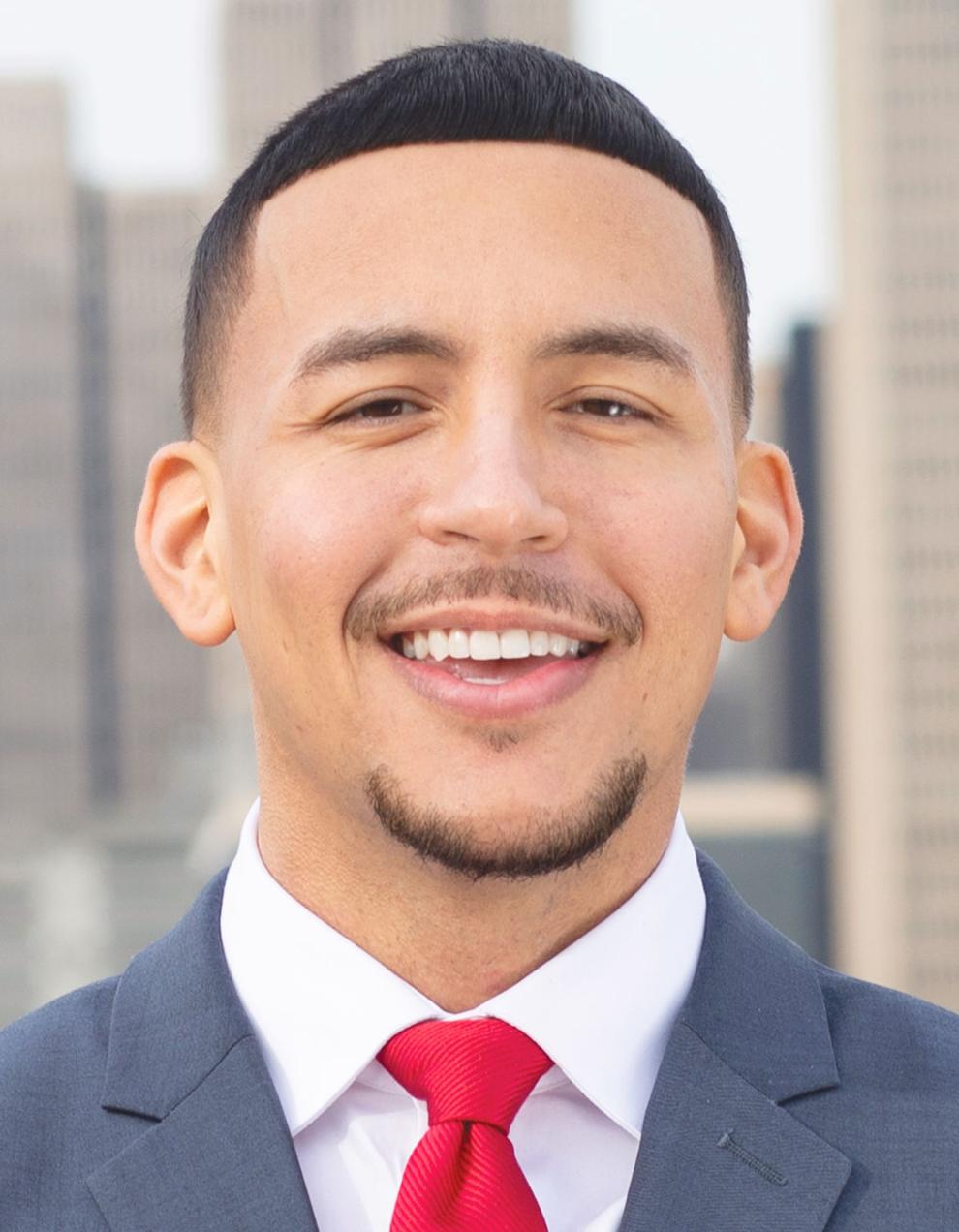 Antonio Brown, a Home Park resident, said he's running for the seat to protect District 3's neighborhoods.
"District 3 is the most important district for Atlanta's growth over the next 10 years," he said. "I believe that all residents in the district should benefit from the city's changing dynamics. I have not seen my community keep pace with other neighborhoods, and I'm running to be the consistently strong voice on (the) city council that represents District 3's legislative, economic and educational priorities."
His top three issues are economic mobility, housing affordability and safety. This election is his first foray into politics.
"What makes me stand out (as a candidate) is my unique ability to affect change and my proven track record of results," Antonio Brown said. "District 3 is one of the most diverse districts in the city. It ranges from those in poverty to our upwardly mobile, from multi-generational families to first-time residents. I am uniquely able to represent those positions because I have lived in all of those positions. I bring a fresh perspective to an old conversation. In addition, I'm already doing the work. I have created programs in District 3 that support residents earning their GED, and an entrepreneurship program that equips youth with the necessary tools to become business owners. As a small business owner, I have implemented a 'hire-from-within' initiative that has allowed me to hire employees who live in District 3 and contract with other small businesses located in District 3."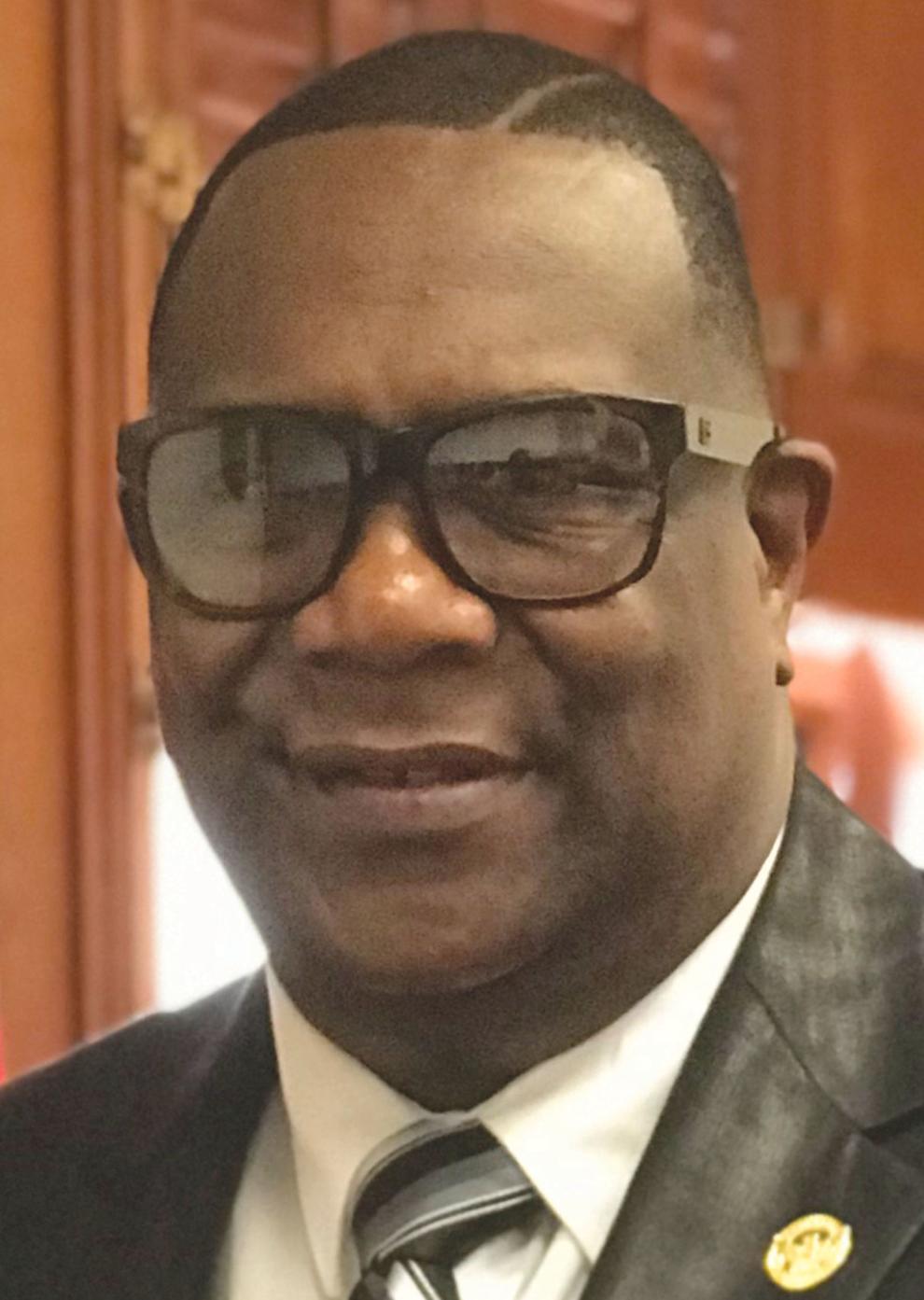 Ricky Brown, who lives in Castleberry Hill, spent 13 years in prison after being convicted on drug trafficking charges. He founded and owns Next Step Staffing, a business that helps individuals get jobs, including veterans and ex-convicts. Ricky Brown entered the 2017 election against Young but later withdrew.
When asked why he's running for the seat again, he said, "I am fighting for the rights of people like myself and people in the community who has been disenfranchised and gentrified."
Ricky Brown's top three issues are ending gentrification, lowering property taxes and decreasing crime rates. 
"I am determined to make the community a better place," he said. "I specialize in giving people jobs that are described as 'less than.' I give ex-offenders and veterans another chance to work no matter what they've been through or any personal challenges they face. ... I'm ready to fight for my community."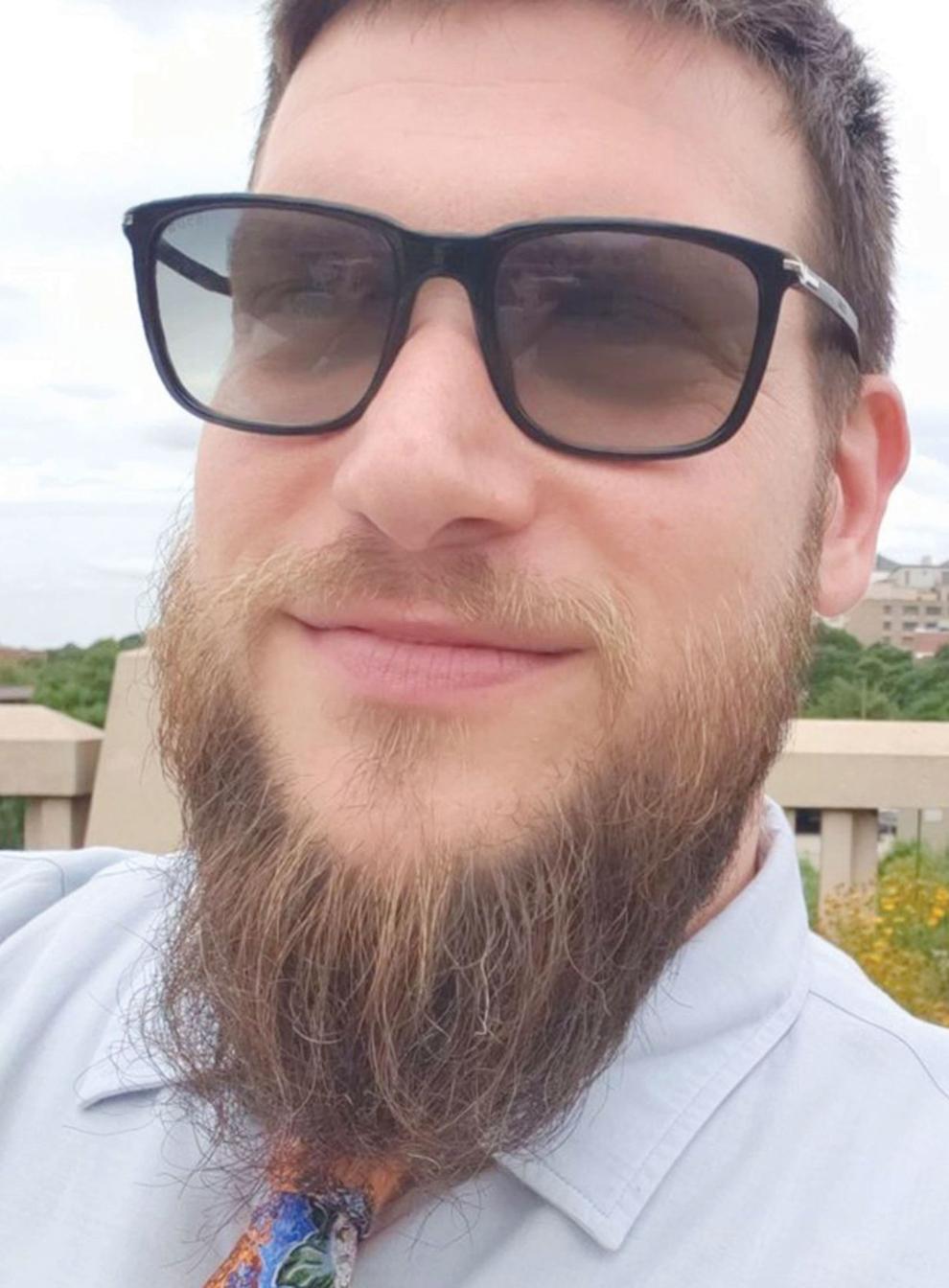 Cardinale, who lives in Hunter Hills, is CEO of SMART ALEC (State and Municipal Action for Results Today/Agenda for Legislative Empowerment and Collaboration) and CEO and news editor of the Atlanta Progressive News website.
His residency was challenged by Atlanta Municipal Clerk Foris Webb III because he spent a month living in an Airbnb-rented apartment in Atlantic Station before buying a home. That month in Atlantic Station was considered by Webb too temporary a residence to count as part of the year required of all candidates to live in the district prior to qualifying in late January. But Cardinale appealed the ruling and won after a Fulton County Superior Court judge ruled the apartment counted as part of his District 3 residency.
He is no stranger to City Hall, having authored ordinances that became part of the Atlanta charter and has fought the city regarding open records and ethics issues. In 2012 Cardinale won a lawsuit against the city over its illegal secret vote that took place at a council retreat.
"I want to use my policy expertise and advocacy skills to be a progressive champion on the Atlanta City Council," he said. "I have drafted 12 ordinances and two resolutions - mostly on an unpaid basis - that are now law in the city of Atlanta, meaning that I have given them to council members to introduce on my behalf. I have drafted an additional 14 ordinances that I would introduce in my first 180 days. I have the policy imagination, the policy-drafting ability and the unique capacity to involve average citizens in the process of creating laws.
Cardinale's top three issues are affordable housing, protecting Mother Earth and criminal justice reform.
"I am a progressive fighter and warrior with the ability to deliver results," he said. "I will be an independent check on the administration of Mayor Keisha Lance Bottoms and on the law department, where progressive policy ideas typically go to die. Approximately 95 percent of the legislation that passes city council comes out of the mayor's office, an executive branch department, or the law department. So, my ability to draft and analyze legislation makes me not only more qualified than my opponents, but arguably more qualified than most of our incumbent city council members, who instead must rely on the law department for the legislation they introduce."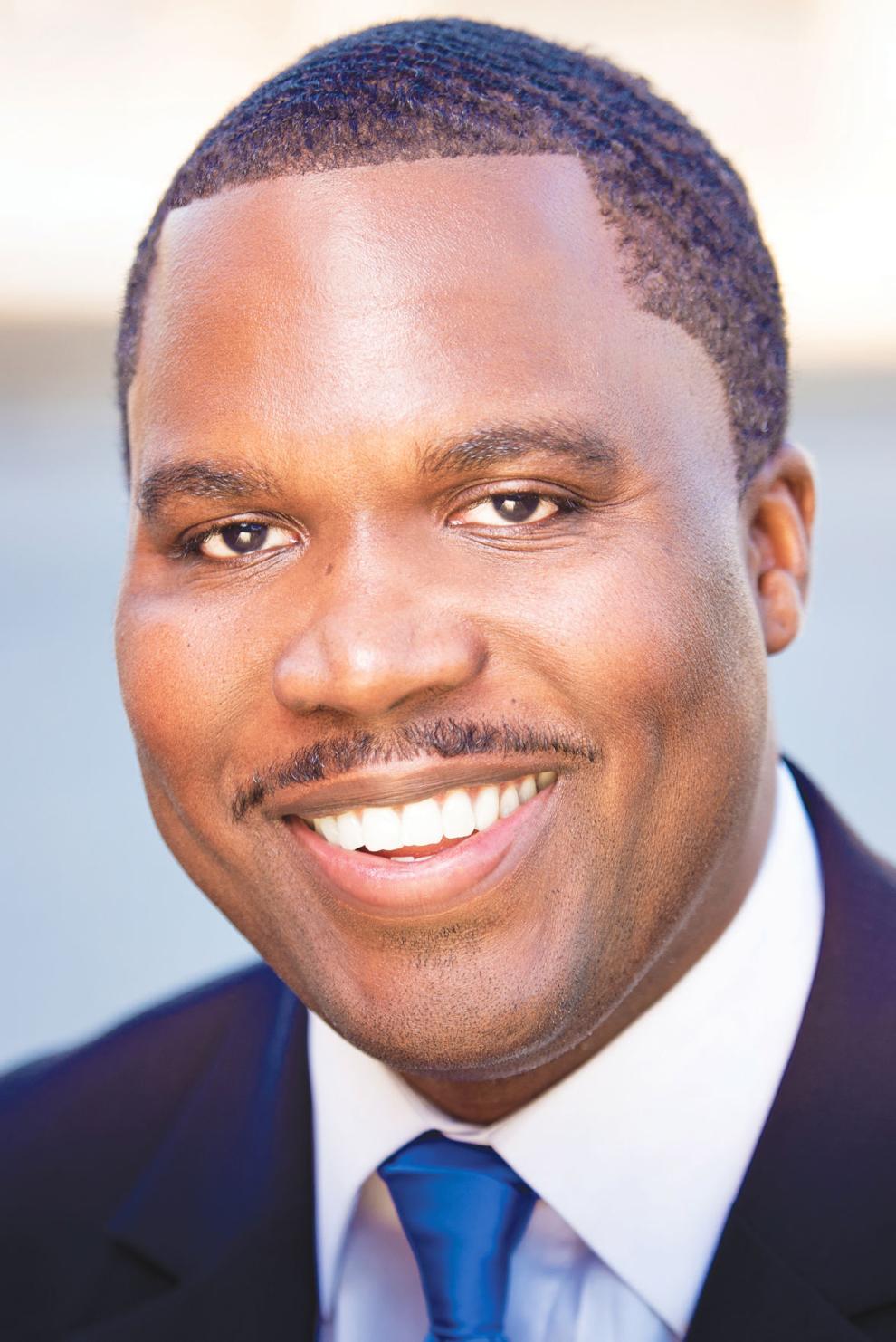 Clay, who lives in Atlantic Station, lost to Young in the 2017 election. A senior strategist with the consulting firm Lieneur Inc., he said he has worked for over 30 elected officials during his career as a senior consultant, advisor or public information executive.
"As a fourth-generation Atlantan, I firmly believe that public policy and resources at City Hall must lean more toward services, programs and solutions that are people-centered," Clay said. "I want to see more initiatives and ideas that are public-service-driven to enhance the quality of life for constituents and businesses of District 3."
His top three issues are safety, affordability/mobility and education. Clay said his business experience and service to the community, which includes serving on the boards of several organizations, makes him stand out as a candidate.
"In addition to my strong work in the civic community, I have had an extensive career as a public service practitioner," he said. "I believe this experience with everyday policies, procedures and service provision experience, provides me with a unique perspective on local governance. I've worked for six municipalities in three states, leading initiatives and departments in the public sector. I want to bring innovation and a disruptive approach to community engagement to the district, while working to build our neighborhood infrastructure of people driven organizations and ideas."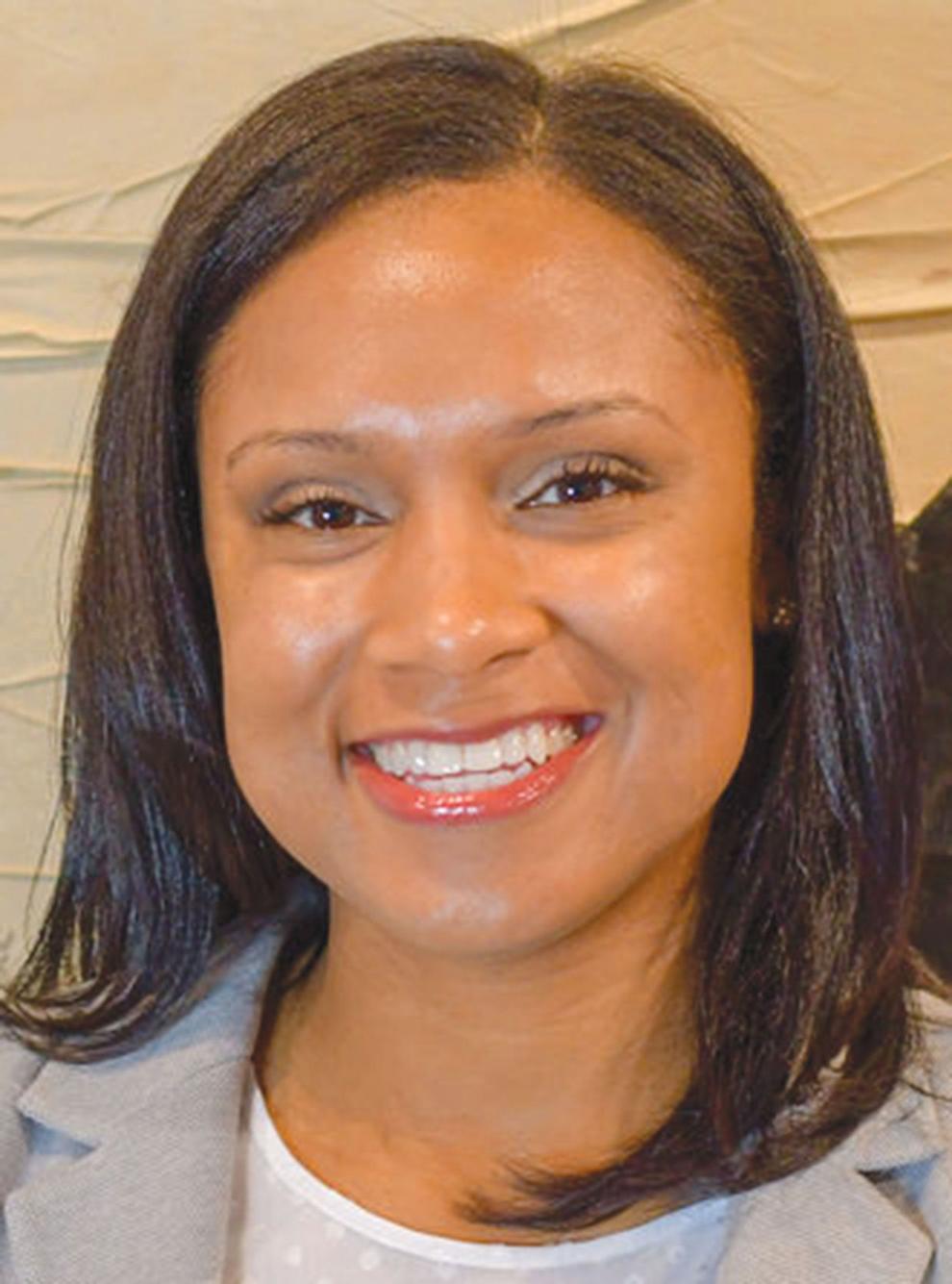 Estrada, who lives in Castleberry Hill, is a certified public accountant. While this is her first time running for office, she said she has previously volunteered or fundraised for municipal candidates.
"I'm running for this seat because this is an important time in the history of District 3, and we need quality leadership to move all of the district forward," Estrada said. "I offer my experience and passion for our district and city and would be honored to use my skills to champion solutions for all neighborhoods of our district and the city of Atlanta."
Her top three issues are improving affordable housing and living, addressing blighted, abandoned and underutilized properties and reducing crime levels. She is involved with several organizations, including serving as a Fulton County CASA (Court Appointed Special Advocate).
"I stand out as the best choice for voters in the race because I bring the unique combination of compassion and a track record of getting things done, working alongside others, in community organizations and business environments," Estrada said. "Our district and city needs someone who cares about the people they're serving and who will get the job done."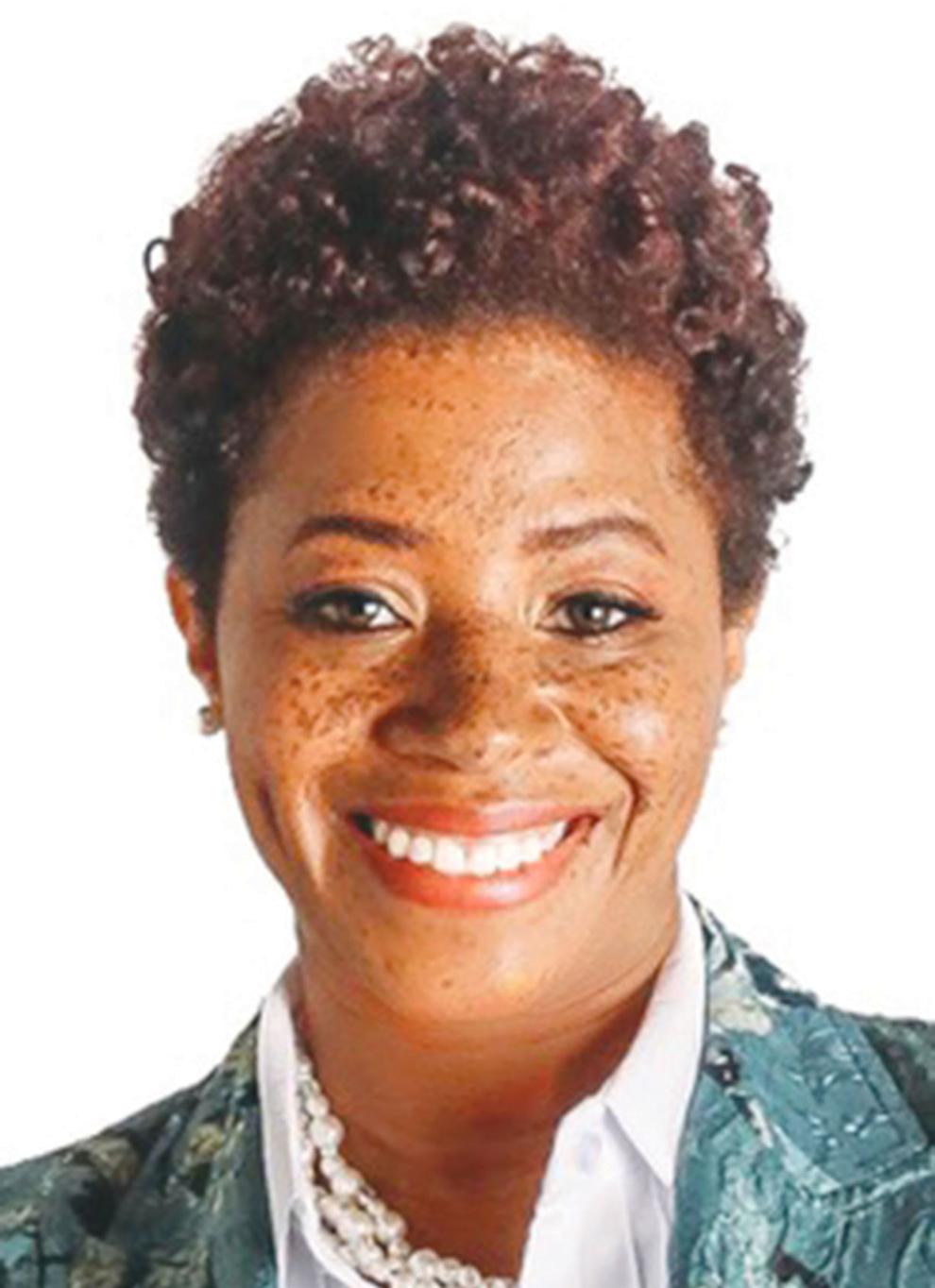 Mainor, who lives in Hunter Hills, is a physical therapist who worked as center director of outpatient rehabilitation at Emory Healthcare until resigning in January to run for city council.
"I have the commitment, training and passion to lead the efforts at city hall to revitalize the historic Westside," she said. "Atlanta's District 3 has been neglected by politicians and big businesses who did not have the commitment, desire or abilities to get what District 3 residents wanted and needed. I am running because there are no other candidates with my skills and experience to get things done."
Mainor's top three issues are increasing affordable housing, adding jobs through workforce development programs and assisting re-entry citizens to regain their civic rights/helping senior citizens. Though this is the first time she's run for office, she's previously volunteered on two candidates' campaigns. Mainor also has volunteered with several organizations in the healthcare, faith-based and senior citizen fields.
"I am the best choice because I have a history of serving the residents of District 3, long before this election and without being on a payroll to do so," Mainor said. "I am an expert in solving complex problems. I have built a reputation as a woman who can get things done. I am trained in human services and policy making. I have experience with strategic collaborations among public, business, nonprofit, faith-based and community organizations. I know how to get things done. I will not lie to residents. I have the tenacity to ensure District 3 is no longer pushed around, disrespected and neglected."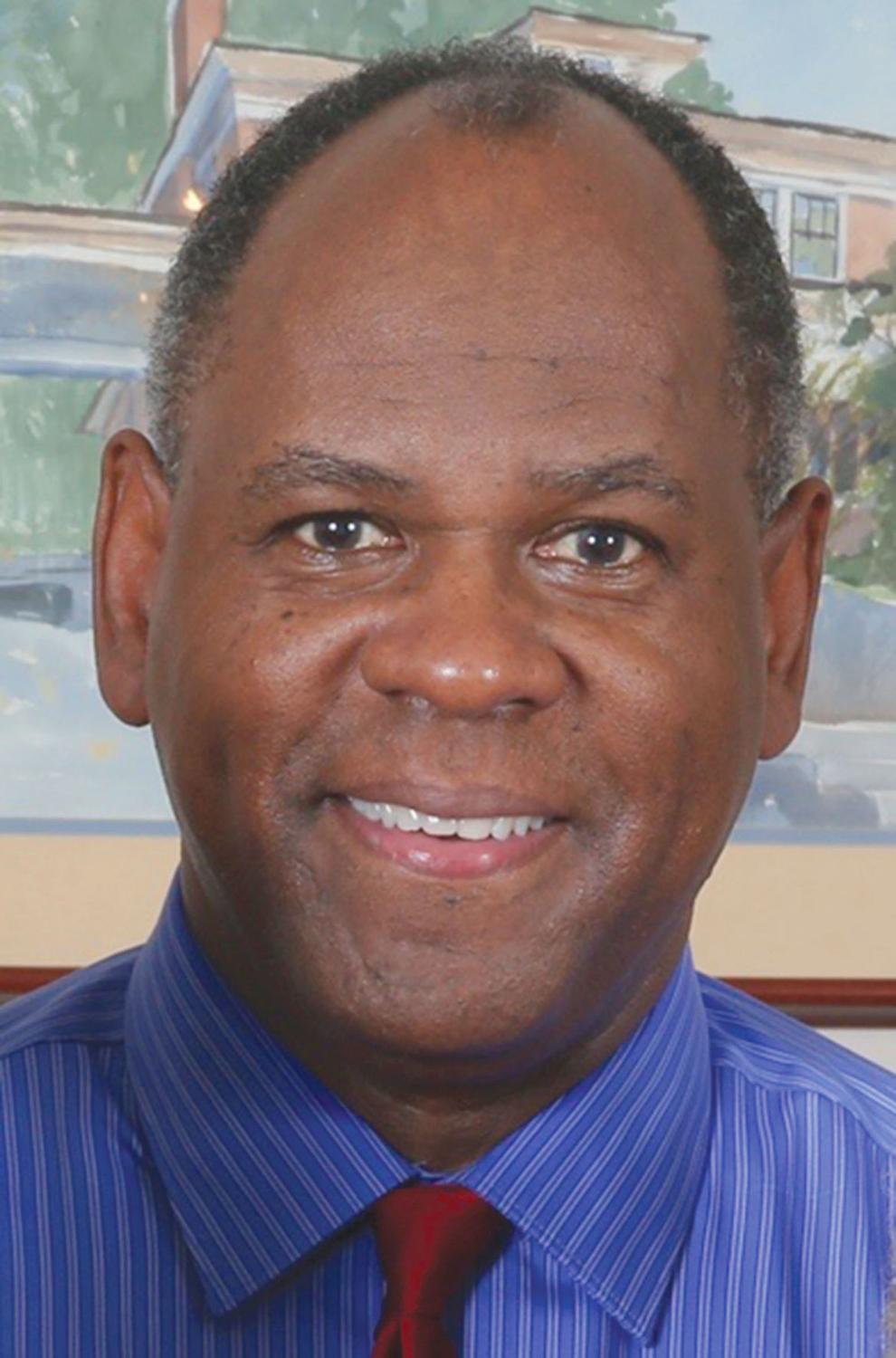 Simama, who lives in historic Washington Park, is a self-employed educational consultant who retired in June as president of Georgia Piedmont Technical College. He served as the District 3 councilman from 1987-94, lost to Marvin Arrington Sr. in the 1993 Atlanta council presidential election and worked as the city's chief of communications from 1988 to 2000 and director of community technology from 2000-04. Simama was also the deputy chief operating officer and chief of staff for DeKalb County from 2009-12.
"I answered the call to return to service by supporters and constituents," he said of why he's running for the District 3 seat again. "There's much complex developments occurring in District 3, (including) gentrification and seniors and legacy residents (being) vulnerable to this change. My experience and skills will allow me to ensure that the changes underway will be fair and done in a way that brings the community together and not tear it apart. I have the knowledge and experience in both the legislative and executive branches of government to understand how to make policy at the highest levels."
Simama's top three issues are public safety, including greater emphasis on community policing and eradicating drug- and gang-related violence; increasing affordable housing/addressing gentrification and transportation. He's also served on the boards of several organizations.
When asked what makes him stand out as a candidate, he said. "I have been elected twice as city councilman of District 3. I have also worked 12 years at a high level in the executive branch of both Atlanta and DeKalb County governments, so I bring insights from both branches and two governments. I also worked at the state level as a state college president and served on the board of the Metropolitan Atlanta Olympic Games Authority."
Steele-Young, who has not yet emailed the Neighbor her responses to its questionnaire, is Young's widow.
According to her campaign website, she is a social worker and minister and the founder and executive director of Repairer of the Breach International Ministries. Steele-Young also has worked for the United Way, and the Atlanta Mayor's Office of Human Services under Kasim Reed and the Atlanta Regional Commission on Homelessness founded by former Mayor Shirley Franklin.