The Historic Oakland Foundation has publicly launched its most significant fundraising effort in the organization's 45-year history — the Living History capital campaign, co-chaired by community leader May B. Hollis and former First Lady of Atlanta and advertising executive Valerie Jackson.
HOF has been quietly raising funds for the last year, securing more than $10 million of its $12.5 million goal to date to invest into three major projects for Atlanta's historic Oakland Cemetery.
A new Visitors Center will be constructed outside of the cemetery's main gates and will give the Foundation greater visibility and integration into the surrounding neighborhoods and Memorial Drive amenities, such as the Memorial Drive Greenway. The new Visitors Center will feature an expanded visitors center and museum store, flexible programming space to expand K-12 educational offerings and private rentals, exhibit space to more effectively tell the story of Oakland Cemetery's role in the history of Atlanta, staff offices, and community meeting space.
Raised funds will also go to rehabilitation of the iconic 1899 Oakland Bell Tower into an arts and culture space with new open-air terraces offering beautiful skyline views, revolving exhibit space on the ground level, and new potential for private event bookings, all while elevating the building's historic charm and making it ADA-accessible for the first time.
The third project will be the beautification of six acres of the East Hill section of the cemetery with new hardscaping and landscaping as well as the installation of a new East Gate at Memorial Drive and Boulevard (opened July 2020) and the restoration of the 1908 Women's Comfort Station (opened September 2019 thanks to early campaign contributions).
"Oakland Cemetery is a treasure for all Atlantans," HOF Executive Director Richard Harker said. "The Living History campaign, our most exciting and significant effort to date, will expand our ability to care for this special place and share it in new and deeper ways with all Atlantans."
Historic Oakland Foundation has already experienced a tremendous outpouring of support for these projects, even during the campaign's quiet phase. More than 200 donors have contributed to the campaign to date, with gifts at every level.
Lead donors to Living History include a seeding gift from the City of Atlanta through Invest Atlanta; the Lettie Pate Evans Foundation; The Imlay Foundation; an anonymous friend of Historic Oakland Foundation; and The Rich Foundation, Inc. Fundraising continues to help HOF fully realize this next chapter.
"Oakland Cemetery is one of Atlanta's cultural and historical gems," Chair and President of The Imlay Foundation Mary Ellen Imlay said. "We are pleased to deepen our partnership with Historic Oakland Foundation through our investment in the Living History campaign. As Atlanta continues to evolve as a city, Oakland is the place for Atlantans new and old to come together to understand our past as we shape our city's future."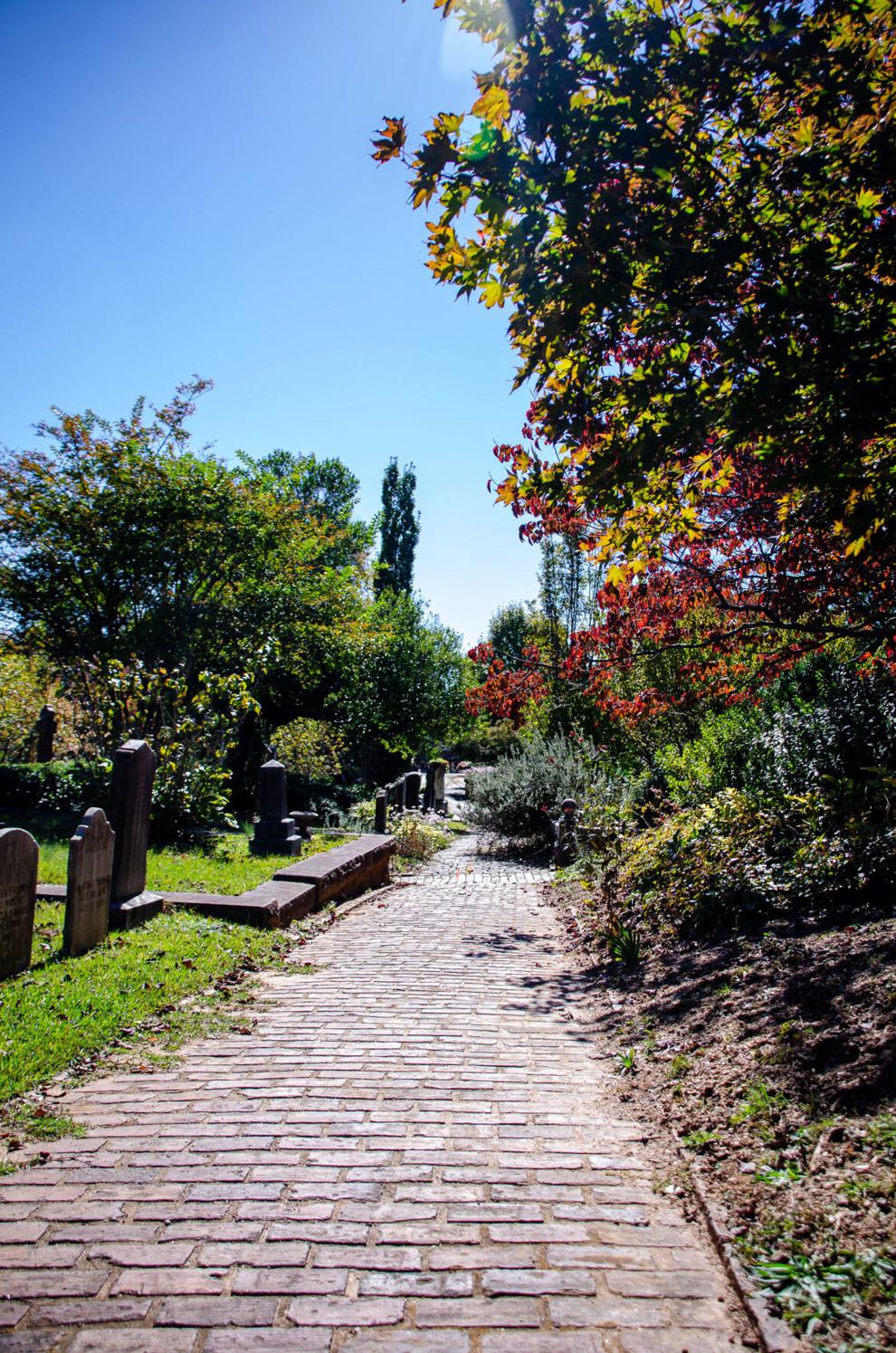 A visit to Oakland Cemetery shows campaign developments already beginning to take shape. In addition to the new East Gate, HOF's preservation and restoration team, led by Preservation Director Ashley Shares, has already restored 50% of the East Hill.
This includes the restoration of the 1908 Women's Comfort Station, which was historically used as a restroom nestled in the cemetery's grounds but has since been converted to a micro-event space with rotating exhibits. Rehabilitation of the Oakland Bell Tower is set to begin in January. The Foundation hopes to break ground on its new Visitors Center in July 2022.
"Oakland Cemetery is undoubtedly one of Atlanta's most unique greenspaces. It has been an honor for the City to work with HOF to bring to life this next chapter for these hallowed grounds," City of Atlanta Commissioner of Parks and Recreation John Dargle said. "Park usage has surged throughout the City during the COVID-19 pandemic as Atlantans have sought much-needed spaces for safe respite and recreation. We are thrilled that Oakland is expanding its capacity to engage the community through this campaign and look forward to more innovative programming to come."