The city of Atlanta's fiscal 2022 general-fund budget will be $36 million higher than the previous year and will include no increase in the millage rate and more funding for public safety.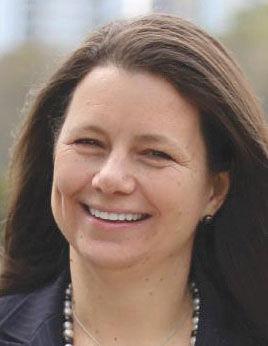 "This year's budget meets the goal that we have each year of adopting a budget that's balanced, fiscally sound and makes investments in our community," District 6 Atlanta City Councilwoman Jennifer Ide, the council's finance and executive committee chair, said in a news release. "We worked together again remotely this year to tackle the complex budget issues that we're facing, particularly as we navigate our recovery efforts from the (COVID-19) pandemic.
"This year's process was once again very collaborative and I commend the council, our research and policy team, and the mayor and her staff for working together to address the needs of our city."
At its June 7 meeting, which was held virtually due to the pandemic, the council voted to approve the city's fiscal 2021, $709 million general fund budget (Legislative Reference No. 21-O-0250), which is well above the previous year's $673 million one.
The budget also includes $1.1 million more in funding through Operation Shield, a partnership between the Atlanta Police Department and the Atlanta Police Foundation, to maintain and buy more cameras and license-plate readers. Two amendments for additional funding – by District 7 Councilman Howard Shook ($600,000 for camera maintenance) and Post 3 at-large Councilman Andre Dickens ($500,000 to purchase new cameras and license-plate readers) – were approved along with the budget.
It will also have more funding for the office of the inspector general's operations and for the department of transportation to install more speed humps.