Former Atlanta mayor and beloved friend to Atlanta Sam Massell died at 94 years old on March 13 in his Buckhead home.
Massell's funeral took place at The Temple, the Midtown synagogue where he was a member. His casket was draped in an American flag as friends, city leaders and Temple Rabbi Peter Berg lauded him for his contributions to the city of Atlanta.
"We are a city bereft," Berg said. "He is irreplaceable. There is nobody like him."
Massell was born Aug. 26, 1927 to parents Samuel A. Massell and Florence Rubin. Massell was a true Atlantan, graduating from Druid Hills High School and attending both the University of Georgia and Emory University.
Massell was elected as the 53rd mayor and first Jewish mayor of Atlanta in 1969 and served until 1974. As mayor, Massell appointed the first woman to city council and appointed the city's first Black department heads. Additionally, he played a large role in the creation of MARTA when he persuaded Congress to approve the sales tax that still funds MARTA today.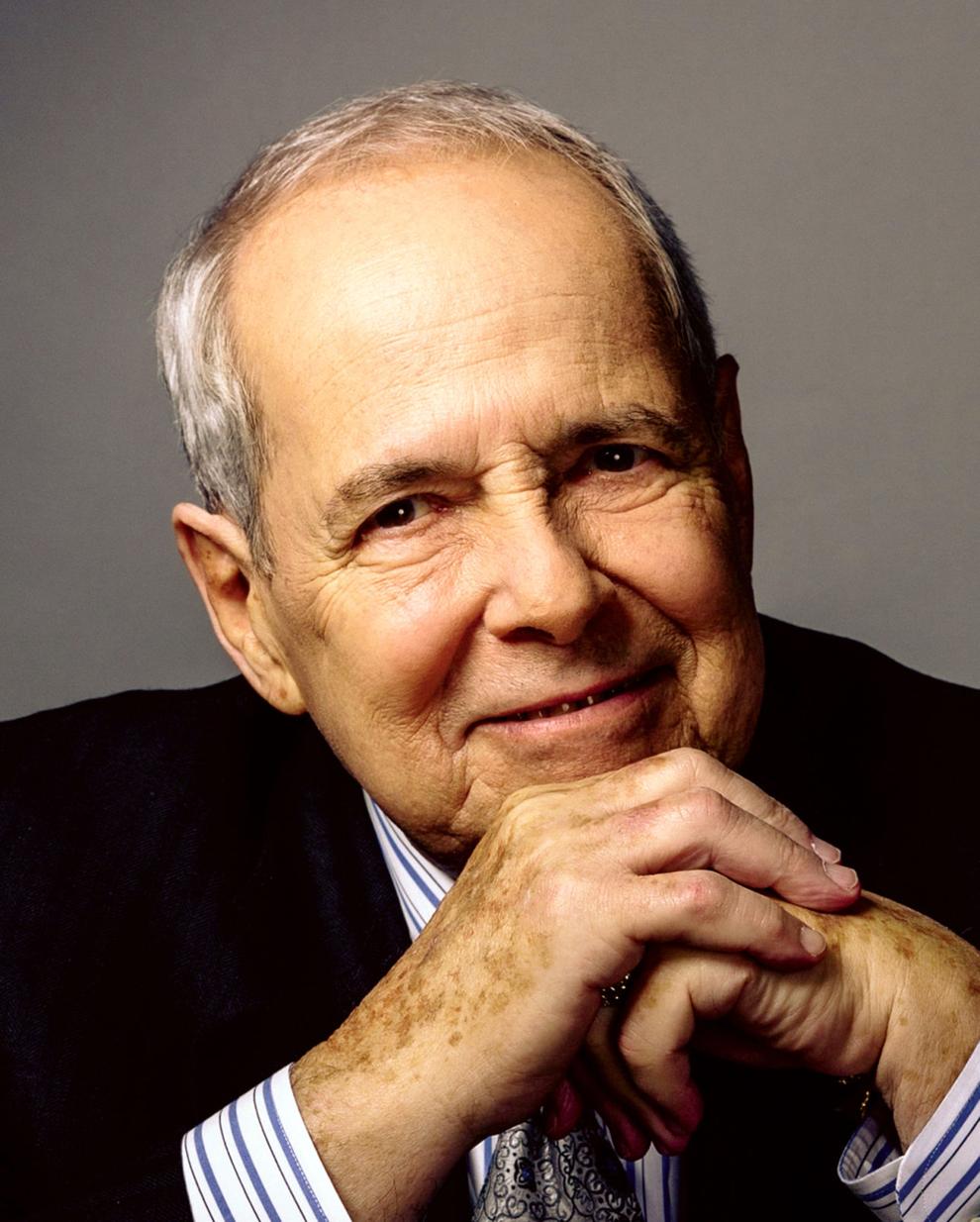 "MARTA would not exist but for the dedication and persistence of Massell, who convinced the Georgia Legislature, and later voters, to approve the local option sales tax that continues to fund MARTA to this day," MARTA said in a statement. "His political antics in the early days of the MARTA referendum are legendary, as are his grassroots efforts riding the bus to communities and explaining the sales tax on a chalkboard. MARTA was fortunate to have such an ardent support and we remain forever in his debt."
Massell was married to his first wife, Doris Massell for 62 years before her death in 2015. Massell has been married to Sandra Massell for around five years and leaves behind three adult children, Cindy, Steve and Melanie.
"He was a beloved father, husband, grandfather, past mayor of Atlanta and immediate past president of the Buckhead Coalition," the Massell family said in a statement.
While Massell championed for all of Atlanta, he was a forever icon to the Buckhead community and is commonly referred to as Buckhead's unofficial mayor. After serving as mayor until 1974, Massell lost re-election to Atlanta's first Black mayor, Maynard Jackson. Massell continued to work for Atlanta's future, creating the Buckhead Coalition in 1988.
"With the passing of Mayor Sam Massell, Atlanta and the Buckhead community have lost an iconic leader and tireless advocate," Buckhead Coalition president and Buckhead CID executive director Jim Durrett said. "Sam lived a life that will have lasting impact. Long after most people retire, Sam came to his office every day into his 90s. He worked hard to improve the quality of life for our community, while helping to bring economic investment and jobs to Buckhead. We congratulate Sam on a life well-lived."
Atlanta History Center president and CEO Sheffield Hale said his friend Massell was funny — toting a "dry wit, bombastic boosterism, good-natured teasing and humblebragging" sense of humor.
"Sam Massell got 94 years on this planet, and even so, you'd think he had many more," Hale said. "A larger-than-life figure, Sam had a way about him of bringing people together, loving his home base of Buckhead to the point of obsession, and embodying the best of Atlanta."
"Sam Massell was relentlessly proud of what his jewel of Buckhead had become — but always within the context of how Buckhead could play a vital role in a greater and stronger City of Atlanta," Sheffield said.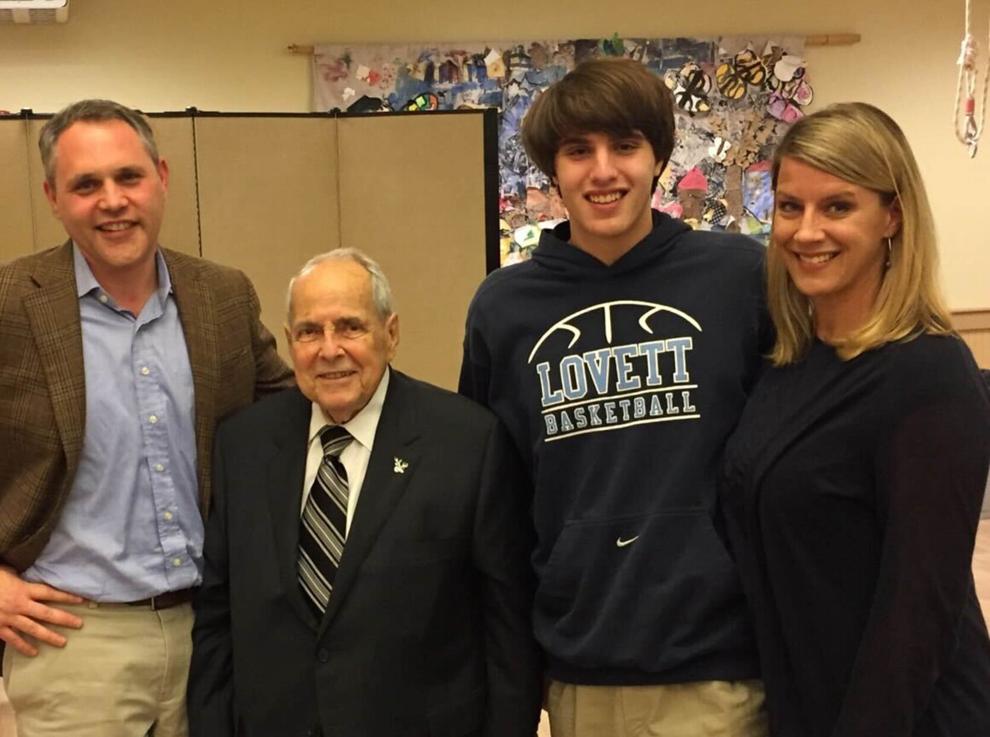 Massell was also a longtime reader and friend of the Northside Neighbor.
Atlanta historian and former Northside editor Thornton Kennedy met Massell for the first time at the 1998 Buckhead Coalition luncheon. Kennedy was working for a different paper at the time, but once he became editor of the Northside Neighbor, Massell called him to let Kennedy know he would be happy to help him with whatever he needed.
"Once or twice a year, at the Northside Neighbor, we'd get these postcards from all over the world with the words, 'It's nice here, but it isn't Buckhead' stamped on the back," Kennedy said. "I have no idea how many of those things Sam mailed out when he traveled — he loved to travel — was a travel agent before he accepted the Buckhead Coalition gig — but it was in the hundreds. He never stopped championing Buckhead in his own unique way."
Kennedy and Massell remained friends for more than 20 years. Massell was one of the first people to visit the hospital after his son, also Thornton Kennedy, was born.
Jim Breedlove, Fernbank Museum's Vice President of External Affairs, first met Massell when he moved to Atlanta in 1968 to work at Rich's. Breedlove described his friend as savvy, determined and competitive. The duo often talked about the first MARTA election, which Breedlove said failed under Richard H. Rich, but passed under Massell.
"Sam and I were old-timers," he said. "Sam was very fond of that fact and we joked about it from time to time. He was a great leader!"
Peter Yarrow of Peter, Paul and Mary, spoke of tikkun olam, a Hebrew phrase translating to "repair the world" or "mend the world," at Massell's funeral service.
"If ever there was a person who lives the essence of tikkun olam," Yarrow said, "Sam Massell, you have done it."