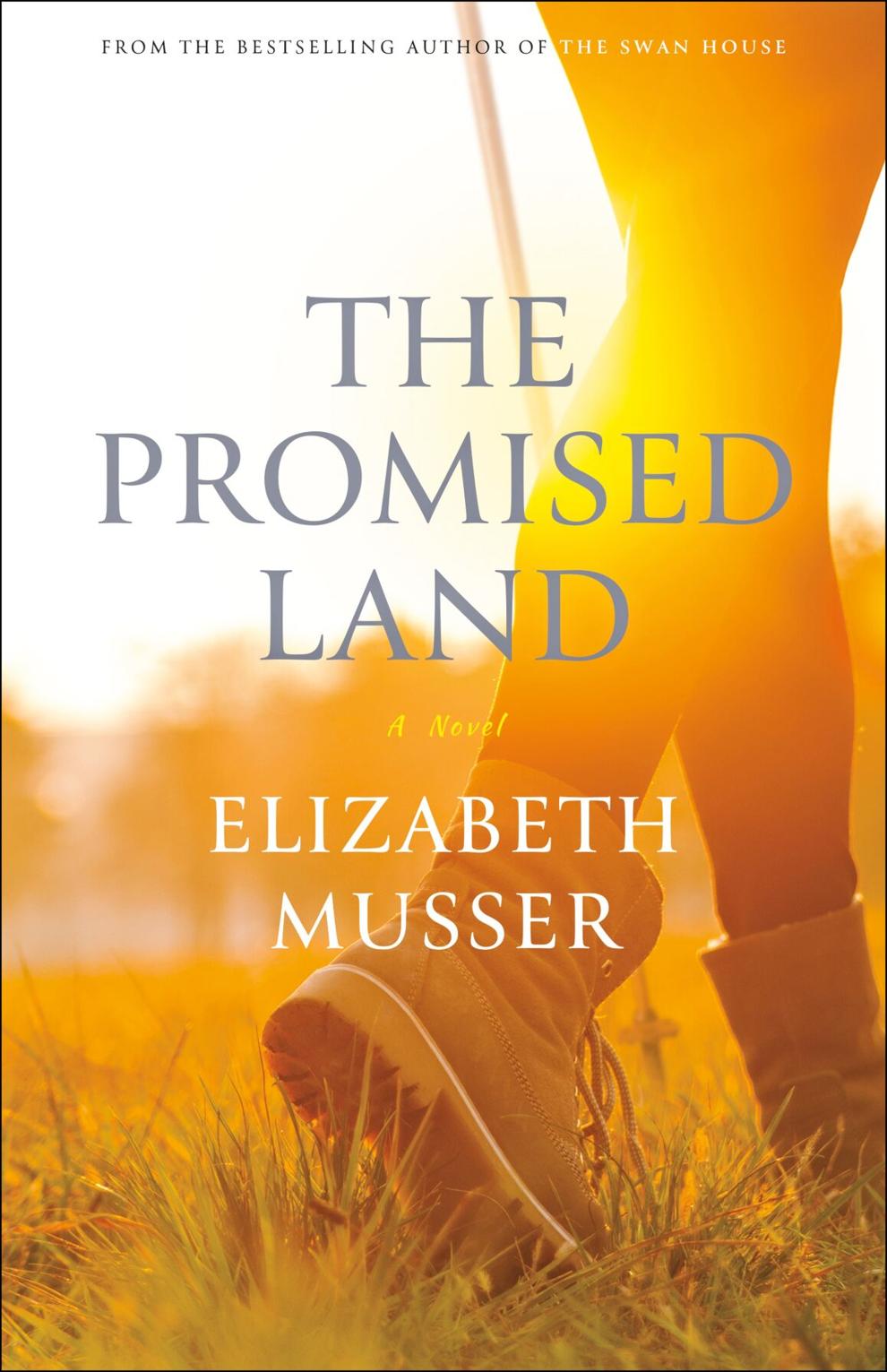 For her latest book, Buckhead native Elizabeth Musser is taking readers on both a physical and spiritual journey.
"The Promised Land," the Westminster graduate's 13th novel or novella, mostly takes place on the famed Camino de Santiago (translated to English as the "Way of St. James"). Also referred to as the Camino trail, it's a series of pilgrims' ways or pilgrimages leading to the shrine of the apostle St. James in the cathedral of Santiago de Compostela in Galicia in northwestern Spain.
According to folklore, the saints' remains are buried there. Many individuals follow the trail's routes as a type of spiritual path or retreat for their spiritual growth. The United Nations Educational, Scientific and Cultural Organization (UNESCO) has named two courses — the French Way (Camino Francés) and the Routes of Northern Spain — to the World Heritage List.
For over 30 years, Musser and her husband, Paul, have worked in pastoral care for missionaries in Europe, mostly for an organization called One Collective (formerly International Teams). They have homes in Flintstone, just south of Chattanooga, and in Lyon, France. Two years ago she walked the French Way trail by herself.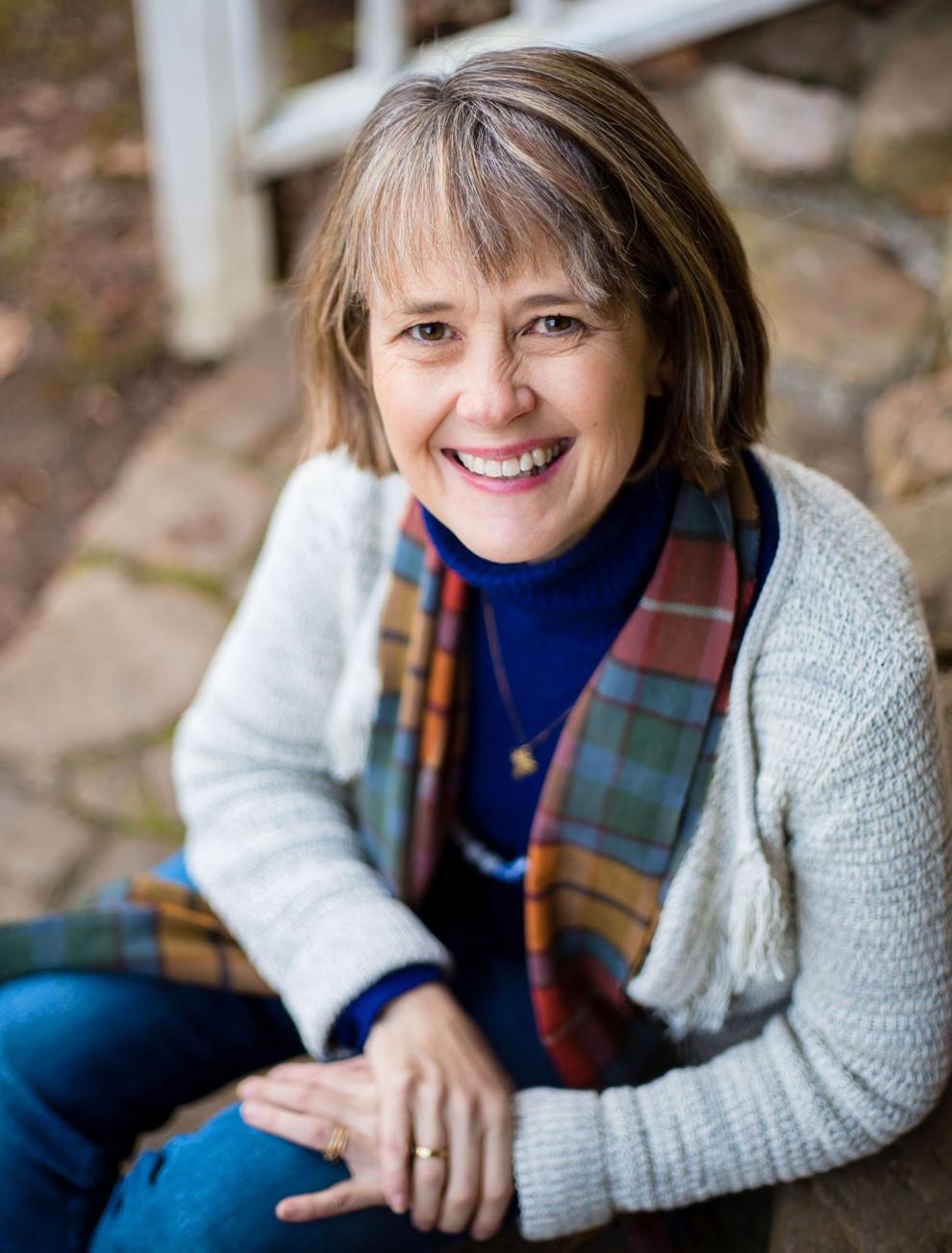 "Both in the Camino and in spiritual direction, you hear the phrase, 'You're never alone,'" Musser said. "… On the Camino, you find fellow pilgrims. You are all there for different reasons. Antonio Machado said of the Camino, 'The way is made by walking.' There's type of camaraderie, a fellowship that forms on the Camino.
"Those things came in (with the book), and I wanted to explore the themes of loss and loss of control, what happens when everything is stripped away, like on the Camino. I think it's quite ironic that even though I wrote it before the pandemic, it rings true today in the pandemic since we've lost control during the pandemic."
"The Promised Land," which was published Nov. 3 by Bloomington, Minnesota-based Bethany House Publishing, is about Abbie Jowett, a mid-40s mom, and her struggles with loss. Abbie's husband of 20 years said he's divorcing her, her oldest son, Bobby, 18, decides to take a gap year in Europe and her elderly father is losing his sight and his memory.
Abbie joins Bobby on the Camino, and the book is told from their points of view plus that of Caroline, a 29-year-old photojournalist they meet while there. "The Promised Land" is the third novel in "The Swan House Series," following "The Swan House" (2001) and "The Dwelling Place" (2005).
Shortly after it was published, "The Swan House" was selected as one of Amazon's Top Christian Books of the Year, and in 2009 it was named one of Georgia's Top Ten Novels of the Past 100 Years by Georgia Backroads magazine. It was also an American Booksellers Association and Southern Booksellers best-seller.
Faith Walter, who with her husband Nate owns the Terra Nova Pilgrim House in Santiago, which serves as a welcome center for those taking the trail, met Musser 10 years ago through a One Collective conference in France.
"As a pilgrim and as someone who regularly meets pilgrims, … I think Elizabeth captured well the trail and the community that can build while people walk," she said. "… And I imagine many pilgrims can relate to Abbie pounding out her grief and anger on the path as part of her healing journey.
"We find that walking (the Camino) and making time for solitude, time in nature and connection with fellow pilgrims can be a healing and 'recalibrating' journey."
David Horton, who's known Musser for 25 years, served as her editor in his role as vice president of fiction and nonfiction at Bethany House before retiring in August.
"Elizabeth has many strengths as a writer, but one thing she does especially well is to create memorable characters," he said. "There is always something about them that readers can relate to. … There is spiritual depth in her stories, yet she writes without being preachy."
Musser said the Camino itself addresses loss in physical and spiritual senses.
"One thing that is special is you're supposed to take a stone from your house and take it with you and then lay it down somewhere on the trail," she said. "It can symbolize the loss of a loved one or someone you're grieving or anything else. There are lots of crosses along the trail. There will be stones left around those crosses. People lay their burdens down, and in a Biblical sense, it's laying down your burdens to Jesus."
Musser will appear at an in-person book signing at the Swan Coach House (www.swancoachhouse.com) in Buckhead, where she worked as a waitress one summer while in college, Nov. 27 from 11 a.m. to 2 p.m.
She will participate in two virtual book talks: one with fellow author with Patti Callahan and hosted by the FoxTale Book Shoppe in Woodstock Dec. 3 at 6:30 p.m. (register at foxtalebookshoppe.com) and the other with spiritual director/author Sharon Garlough Brown and hosted by the Gwinnett Public Library Dec. 10 at 7 p.m. (register at www.gwinnettpl.org).Musser is one of 30 Georgia authors who provided short fiction dealing with the subject of the COVID-19 pandemic in an anthology, "Viral Literature: Alone Together in Georgia," published by SFK Press Dec. 1.
"It's a short story called 'Confined in Spring,' she said of her contribution. "I based it in the present and it starts on the (June) night of all these eruptions in Atlanta with Black Lives Matter (protests erupting into violence, rioting and looting) and tied that in with Buckhead and COVID and America."
"The Promised Land" is available where books are sold for $15.99. For more information on Musser or the book, visit www.elizabethmusser.com.