Countless metro Atlantans continue to help others in need during the COVID-19 pandemic.
Here's a sampling of the local residents, organizations and businesses aiding others: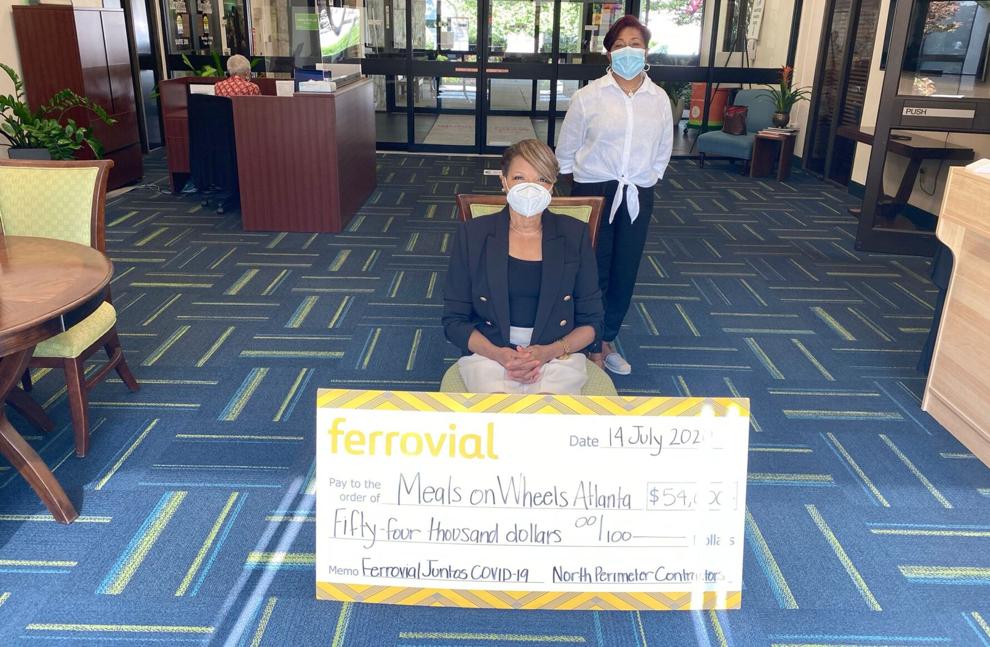 Ferrovial
Ferrovial has donated $54,000 to the Meals On Wheels Atlanta, one of seven donations the Madrid, Spain-based construction company has made in recent weeks to communities across North America where it has active projects. It will provide more than 13,600 nutritious meals for homebound elderly Atlantans in need.
Ferrovial also owns North Perimeter Contractors LLC, a Sandy Springs-based company that is the lead contractor on the Georgia Department of Transportation's Transform 285/400 interchange improvement project.
In early April, Ferrovial launched its Ferrovial Together COVID-19 fund with seed funding of over $5 million. The following month, it gave over $67,000 to the Atlanta Community Food Bank as one of eight donations then.
The goal of the fund is to support front-line healthcare organizations and global research related to COVID-19 and vaccines, as well as provide support to community-based nonprofits that are serving vulnerable populations. To date, the fund has raised about $9.5 million.
"The COVID-19 pandemic has had a dramatic impact on people and economies around the world," Domingo Rodriguez Torregroa, managing director for Ferrovial Construction East, said in a news release. "As a global company, we believe we have a role to play in both driving solutions to the pandemic as well as supporting those most in need in the communities where our employees are working and living."
Food drives
Through Aug. 27, the Atlanta city solicitor's office has teamed up with Maximum Impact Love and the Atlanta Police and Atlanta Fire Rescue departments to distribute 5,000 boxes of food in no-contact drive-thru food drives to residents in need.
All food drives will take place from 10 a.m. to 2 p.m. The first food drive took place July 16, and there will be six more.
Maximum Impact Love will provide 500 boxes of food for each event. The police and fire rescue departments will distribute the boxes with volunteers from the solicitor's office and Maximum Impact Love. Each household will receive fresh produce, 10 pounds of poultry, fresh milk and water. Residents are encouraged to arrive early. The remaining food drives are as follows:
♦ July 25: Thomasville Recreation Center, 1835 Henry Thomas Drive, Atlanta
♦ July 30: Grove Park Recreation Center, 750 Francis Place, NW, Atlanta
♦ Aug. 8: Rosel Fann Recreation Center, 365 Cleveland Ave., SE, Atlanta
♦ Aug. 13: Washington Park, 1125 Lena St. NW, Atlanta
♦ Aug. 22: Victory Outreach Church, 2175 Metropolitan Pkwy. SW, Atlanta
♦ Aug. 27: Collier Heights Park, 3691 Collier Drive, Atlanta
Community leaders are concerned that by the end of July, the federal program that provides a $600 per-week increase to unemployment benefits is set to expire. Many economists warn the disappearance of this enormous federal stimulus deprive millions of Americans of a vital financial lifeline.
Also, at each food drive, the fire rescue department will distribute face masks to residents as part of Atlanta Mayor Keisha Lance Bottoms' executive order mandating that all persons within the city wear a mask or a cloth face covering over their nose and mouth while in a public setting.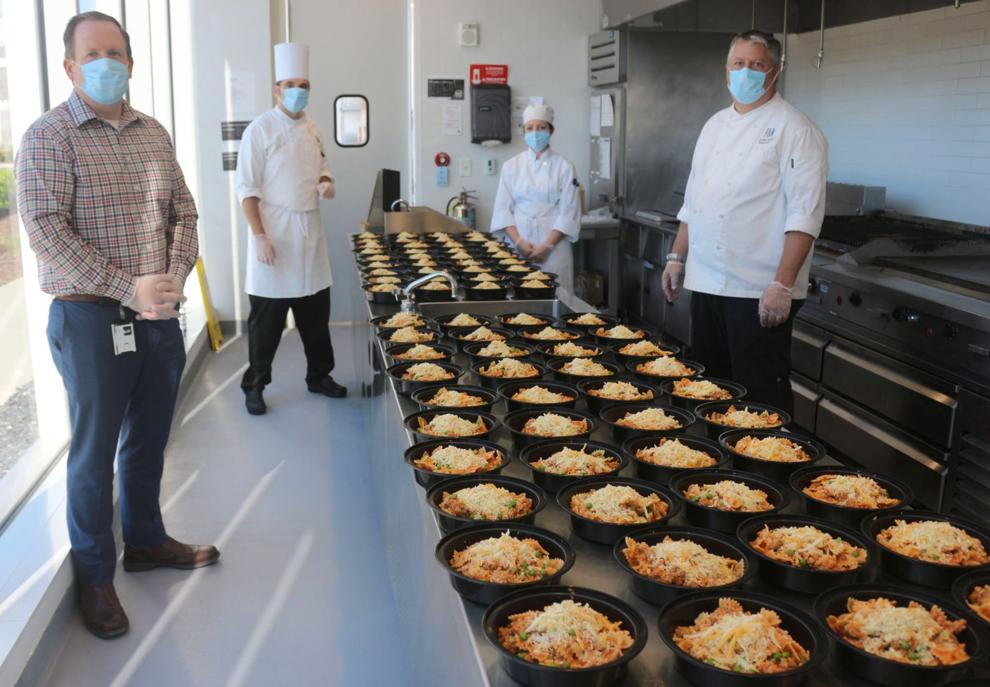 Mercedes-Benz USA
After donating 7,000 meals (1,000 each week through the end of May) through a partnership with PAWkids to residents of underserved areas on Atlanta's west side, Mercedes-Benz USA is extending its program for five more months.
Through Oct. 31, the Sandy Springs-based division of the Stuttgart, Germany-based luxury automobile maker is giving 21,000 additional meals to PAWKids and Second Helpings Atlanta, organizations that help individuals and families facing high risk of food insecurity.
The company also will extend its donation of nine Mercedes-Benz Sprinter vans to Communities in Schools, Meals on Wheels and Second Helpings to offset reduced volunteerism. These relief efforts are part of Curbside Caring, an initiative of the company's Greatness Lives Here community outreach program in Atlanta that focuses on the west side since that's where Mercedes-Benz Stadium is located.
The decision to extend the program beyond May 31 was made as a result of the extreme ongoing need within metro Atlanta.
"Our city is facing an unprecedented combination of challenges, but it is especially difficult for those living in underserved areas where many continue to suffer from the devastating impact of COVID-19," MBUSA President and CEO Nicholas Speeks said in a news release. "The crisis is far from over for our community here, of which we form an inalienable part, as many Atlantans struggle to feed their families, reengage in work and navigate the many challenges associated with the pandemic.
"Fortunately, there has been a wonderful upwelling of support from within our city for those most in need evidencing the sense of community and compassion that Americans innately possess."
Solidarity Sandy Springs
At its July 21 meeting, which was held virtually due to the pandemic, the Sandy Springs City Council voted 6-0 to approve a $25,000 grant for Solidarity Sandy Springs, a nonprofit popup food pantry that has fed at least 150 families three days a week since April.
This spring the city received $384,260, to give to local nonprofits, in special COVID-19 Community Development Block Grant funds from the U.S. Department of Housing and Urban Development (HUD) through the federal Coronavirus, Aid, Relief and Economic Security (CARES) Act.
In May the council awarded $100,000 to the Community Assistance Center and put out a request for proposals process for the remaining funds.
At its June 16 meeting, the council approved awarding another $219,260 to the center, $40,000 to Los Ninos Primeros and $25,000 to the Sandy Springs Mission. But it did not give any monies to two other applying nonprofits – Sandy Springs Middle School and Solidarity Sandy Springs – because of an accounting issue. Both food banks are new and may not qualify for the funds in the future since they are both temporary due to the pandemic.
At that meeting Mayor Rusty Paul said the city may be able to find other funds for Solidarity Sandy Springs. District 5 Councilman Tibby DeJulio said Solidarity Sandy Springs is making a difference.
"When you and I go out to a restaurant, we ask if we want our steak rare or medium rare, but we have so many people here in Sandy Springs who need food," he said. "We need to do whatever we can to help people in Sandy Springs."