An Atlanta International School student worked with Strapt Vending to design period product vending machines that are now seen at Ponce City Market, Atlanta Tech Village and more.
AIS Design Group Leader Jonathan Roberts and AIS graduate Kate Lawrence participated in a competition commissioned by with Strapt Vending to create the machines. The dispensers, which can also be seen at Atlanta International School and Monday Night Brewing. Through the QR code on the dispenser, users can see what kind of products are in stock and vend them for free.
"As a young startup, we couldn't have been more excited to partner with Atlanta International School over the last year," Strapt CEO Carly Simenauer said. "With direct input from the students, we've gone from a handful of 3D-printed prototypes to dozens of manufactured units in just one year!"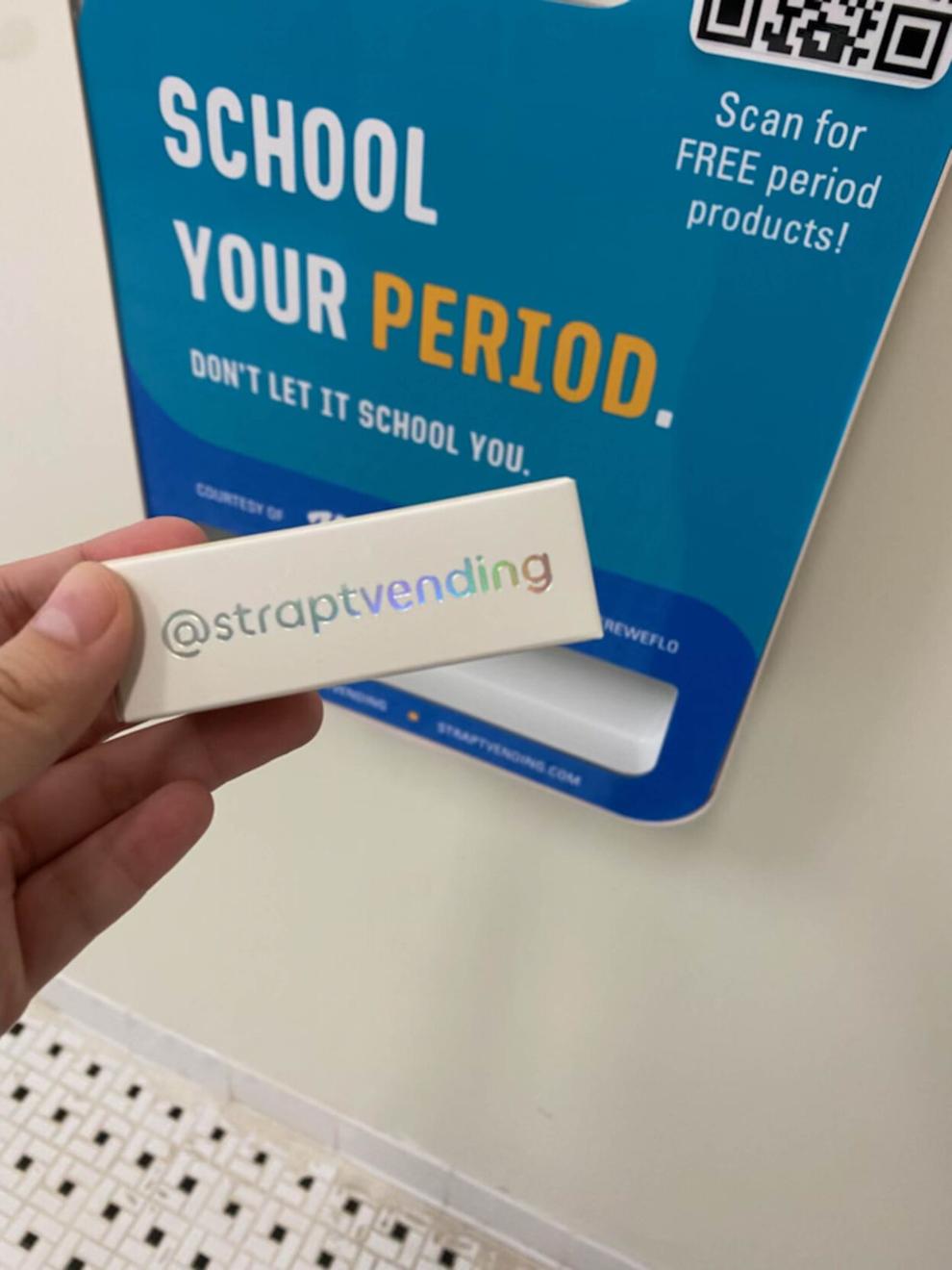 Lawrence, the overall winner of the competition, is currently a student at the University of Colorado at Boulder and said the competition helped with her college applications.
"I remember writing an essay about how choosing to take design at AIS allowed me to create practical and well-made solutions to real-life issues," Lawrence said. "I talked about my final project which was a physical therapy tool to relieve back pain, as well as this competition where I designed a modern-looking, well-functioning vending machine for feminine products."
According to a study by Obstetrics and Gynecology, nearly two-thirds of low-income women in the country can not afford period products. More than one in five faced this issue every month and nearly half experienced times where they could not afford both food and period products.
Georgia is one of 35 states that have a period tax, resulting in women spending an additional $150 million on period products alone.
"The best designs are conceived with real-world needs and challenges in mind — so it is truly inspiring for our students to see their work brought to market," Roberts said.