Countless metro Atlantans continue to help others in need during the coronavirus (COVID-19) pandemic.
Here's a sampling of the local residents and organizations aiding others:
Business pivots
Farmers & Fishermen Purveyors, a Norcross-based foodservice company led by Sandy Springs resident Kirk Halpern, owner and CEO, and his son Ben, a Midtown resident and sales partner, saw its clients' businesses challenged in March when the outbreak hit Georgia.
The company normally delivers fresh food from Southern farmers and fishermen to metro Atlanta restaurants and caterers. But with those businesses temporarily closing or shifting to only carryout and delivery service because of the pandemic, the business also adjusted.
March 16, the company shifted to instead delivering directly to customers at their homes. By doing so, the Halperns were able to keep all 35 employees at a time when many foodservice businesses were laying off countless workers. As the word spread, in the past few weeks sales have doubled and the company has delivered food to hundreds of customers. The business is even planning to add 15 more employees.
"We are grateful for the communities' support and accolades which has allowed me the opportunity to keep my team intact and protect my employees' futures," Kirk Halpern said. "Consumers love the restaurant quality and pricing we deliver. Farmer suppliers received a way to keep their employees and ultimately everybody comes through, survives and thrives."
Farmers & Fishermen is also using its business and food sales to raise funds for Meals on Wheels Atlanta, which delivers food to homebound residents, and local farmers markets, which have closed or shifted to a smaller, pickup only service model since the pandemic hit.
Firehouse Subs
Firehouse Subs is donating a portion of sales for its limited-time Firehouse Subs Family Meal Deal to the Firehouse Subs Public Safety Foundation, which provides lifesaving equipment to first responders.
The meal deal includes a choice of its three most popular subs (the Hook & Ladder, Italian or Meatball), three bags of chips and three cookies for $24.
Since its inception the foundation has donated more than $50 million to hometown heroes across the U.S. and Canada. Also, through a COVID-19 Disaster Relief Fund created in March, it's partnered with locally owned Firehouse Subs restaurants to donate more than 70,000 meals to those on the front lines of the coronavirus pandemic, and that number grows daily.
To order the meal deal, visit firehousesubs.com or download the Firehouse Subs app to order and have it hot and ready for pickup at the Rapid Rescue To Go station inside at your nearest Firehouse Subs location, or order through a third-party delivery platform. Menu item availability and pricing may vary for delivery.
Frontline Foods Atlanta
The TV industry is helping restaurant and healthcare workers through Frontline Foods Atlanta, an initiative where local restaurants are paid to make and deliver meals to healthcare employees on the front lines of the pandemic.
It is part of a national Frontline Foods campaign that has already aided workers in Chicago; New York; Philadelphia; and Flint, Michigan; and is using 100% of the tax-deductible donations it receives.
Actor Jason Bateman and the "Ozark" cast are sponsoring the May 15 lunch for the front-line workers at three metro Atlanta hospitals: Grady Memorial, Emory Johns Creek and Greater Atlanta Women's Healthcare (at Emory Midtown). Their donated funds went directly to Sweet Auburn BBQ, Corporate Caterers and Supreme Burger, paying for 112 meals.
Also, May 16, the cast of "All Rise" is donating lunch (from Sweet Auburn BBQ) and dinner (from Salaryman) for the healthcare workers at University Hospital Emory's main campus, a total of 150 meals. The "Ozark" and "All Rise" cast members are expected to post messages on their social channels both days about the meals being donated.
King Center
The King Center in Atlanta, in partnership with the National Park Service and Ebenezer Baptist Church, is providing free meals to home healthcare professionals, who are on the front lines of the COVID-19 pandemic.
On Tuesdays and Thursdays from May 19 through Aug. 27, home health care professionals can pick up meals at The King Center (449 Auburn Ave. NE, Atlanta, GA 30312) between 11 a.m. and 2 p.m. Each person who has a valid ID that verifies their profession can pick up one meal, on a first-come, first-served basis.
"Home healthcare professionals are uniquely challenged to care for older adults and those with chronic illnesses and conditions that make them highly susceptible to severe complications from COVID-19," Bernice A. King, the center's CEO, said in a news release. "Daily, and often under stressful conditions, they ensure that people who are vulnerable to COVID-19 receive vital care. Serving them as they provide this essential service is one way that we can demonstrate greatness. As my mother and King Center founder, Coretta Scott King, said, 'The greatness of a community is most accurately measured by the compassionate actions of its members.'"
Meals of Love
The husband-wife team of Intercontinental Exchange founder, Chairman and CEO Jeff Sprecher and U.S. Sen. Kelly Loeffler, R-Atlanta, has donated $1 million to provide free, hot meals to hundreds of families in the Atlanta Public Schools district.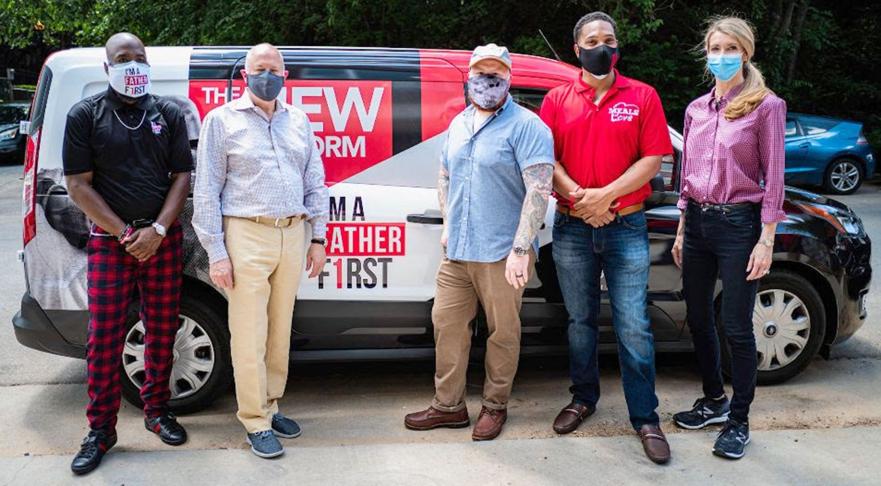 They are making the gift through the district's Meals of Love campaign, which serves schools in the Washington and Douglass high school clusters on the west side, providing more than 500 families with 1,400 free hot meals per day. The duo is also partnering with I'm a Father F1rst, Atlanta celebrity chef Kevin Gillespie and his Red Beard Restaurants group on the initiative.
I'm a Father F1rst, a vendor for Meals of Love, is an Atlanta-based organization whose mission is to get more men as mentors in homes with children, especially those with single mothers whose fathers are absent, in prison or dead. Gillespie and his restaurant group are making meals for families.
"Meals of Love is an inspiring example of the incredible work Georgians are doing to care for each other during this difficult time," Loeffler said in a news release. "Jeff and I want to recognize Keith A. Lewis and I'm a Father F1rst for leading this vital effort. With partners like Kevin Gillespie of Red Beard Restaurants who are exhausting every resource to deliver critical support to our communities, our community leaders are making a real difference for families. Jeff and I are thrilled to have played even a small role in this response to ensure Atlanta's families are getting the relief they need at this critical time."
I'm A Father F1rst co-founder Keith A. Lewis Jr. added, "We are very grateful for this donation and the amazing partnerships we have been fortunate to create in such a short time to provide meals of dignity to families affected by COVID-19. It brings us great joy to feed hundreds of families highly nutritious, hot meals five days a week."
Previously, rapper/entrepreneur Yung Joc loaned his restaurant and staff to I'm a Father F1rst for meal prep and even surprised some Atlanta families by delivering food.
As she did in April with her eponymous foundation, Buckhead resident Ginny Millner is expanding the mission of Fix Georgia Pets, a Buckhead-based nonprofit she co-founded. It works with recognized low-cost spay/neuter organizations to combat the significant pet overpopulation in the state.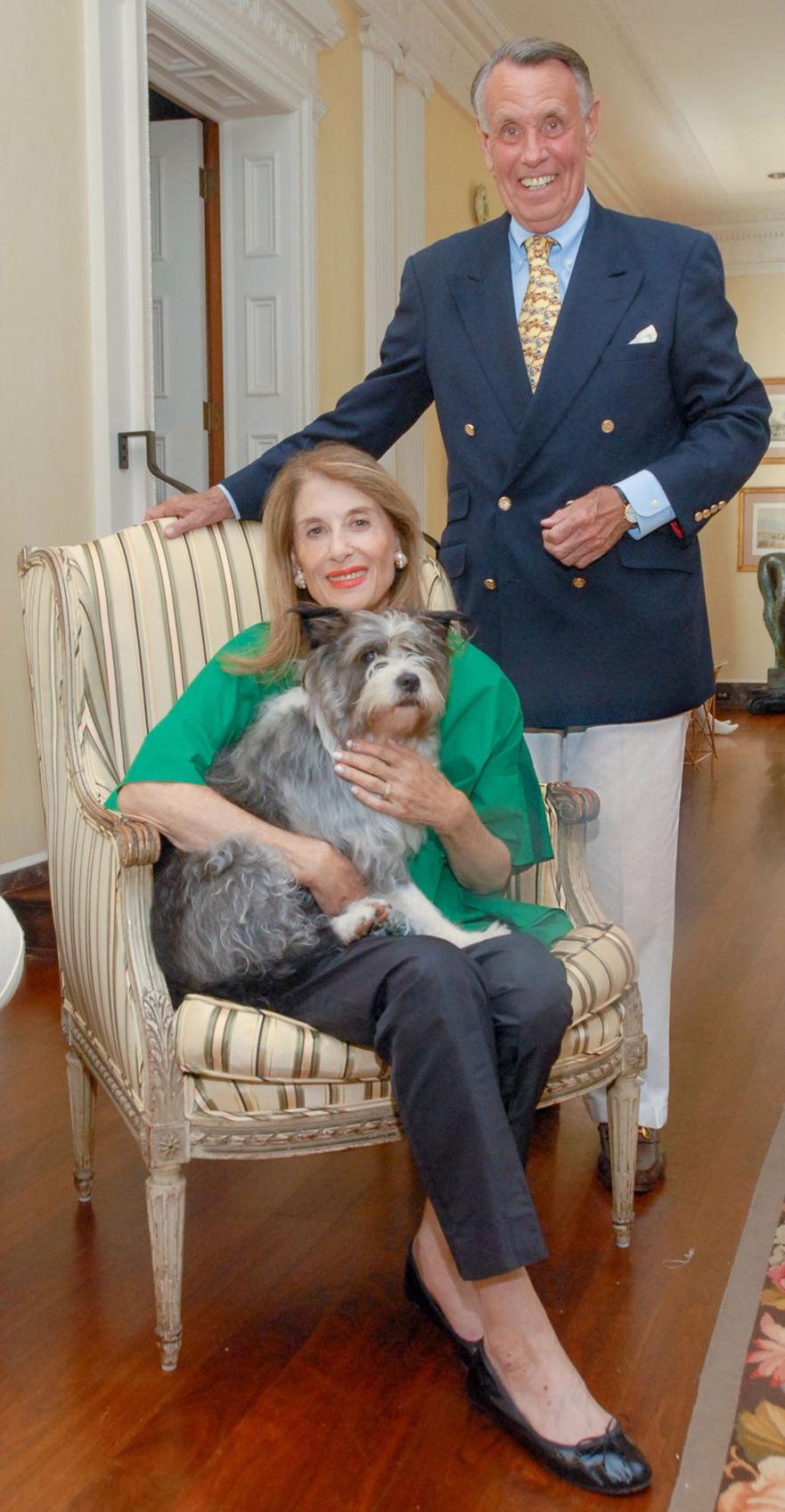 In response to the pandemic, Fix Georgia Pets, in partnership with Tractor Supply Co., is coordinating a statewide Feed The Shelters/Rescues program. In the initiative, the foundation and Tractor Supply are donating food and other supplies to animal shelters and rescue organizations all over Georgia. They are also accepting donations.
"The pandemic crisis has created a dual-fold change in shelters: first, a positive increase in adoptions and fostering by people who are confined by stay-at-home orders, and, secondly, an influx of dogs and cats given up by owners who can no longer afford to maintain a pet with food and veterinary care," Millner said in a news release.