Countless metro Atlantans continue to help others in need during the coronavirus (COVID-19) pandemic.
Here's a sampling of the local residents and organizations aiding others:
Sandy Springs Mission
In mid-March Fulton County Schools decided to close all of its schools due to the outbreak and shift classes to online only. But that didn't stop students from Riverwood International Charter School and Holy Innocents' Episcopal School from continuing to tutor at-risk students through a program with the Sandy Springs Mission.
Students who participate in after-school tutoring at the Mission are still receiving this vital assistance thanks to quick action by its executive director, Felix Lora, and high school students. Shortly after the school shutdown, Lora connected high school students with at-risk students at three elementary and middle schools. Since most of the at-risk students are Latino, some tutoring included translating from Spanish to English and vice versa.
Using Google Hangouts, students receive tutoring in math, reading, and assistance with other homework. Lora said 50 Mission students have received regular weekly tutoring.
"It requires a lot of training to get our students online for tutoring. Computer illiteracy with some parents has slowed the process, but thankfully we are pairing more kids each week with our high school tutors," he said in a news release.
Riverwood
In response to the heightened stress placed on healthcare professionals treating COVID-19 patients, a group of Riverwood juniors have created Food for the Frontlines, a project to provide fresh, hot, restaurant food to healthcare workers.
The students (Ashley Wang, Lily Stouman, Aahil Lalani, Murphy Barja and Bergen Thielen), currently enrolled in Riverwood's International Baccalaureate (IB) program, were searching for a way to show their gratitude to frontline workers at hospitals in Athens and Atlanta. Thus far, they have donated 50 meals to Piedmont Athens Regional Medical Center in Athens.
The group has partnered with Jinya, a restaurant in Athens, to provide warm meals. They plan to deliver at least 100 more in the coming weeks and are selling unique, custom-embroidered T-shirts and soliciting donations to pay for the food.
"Our goal is to provide ramen and rice meals to medical workers treating COVID-19 patients," Wang said in a news release. "I hope these meals show our gratefulness for them and that the meals bring a little more happiness into their day."
RaceTrac
In honor of National Nurses Week, Atlanta-based RaceTrac is offering all nurses free Red Bull as a way to thank them for their hard work in battling the virus from the front lines.
The offer is valid May 12 during store operating hours (24/7 except for cleaning from 2 to 3 a.m.) across all RaceTrac locations. Nurses can stop by their closest RaceTrac for a complimentary 8.4-ounce Red Bull in any flavor. All nurses in uniform or showing a valid work ID/badge are eligible to redeem.
"RaceTrac is proud to show our support and appreciation for the more than 3 million brave and hardworking nurses across the country," Melanie Isbill, RaceTrac's chief marketing officer, said in a news release. "This year it's even more important to honor their dedication because of the COVID-19 pandemic, and we're honored – along with many others – to offer a product to keep our nation's nurses going."
YMCA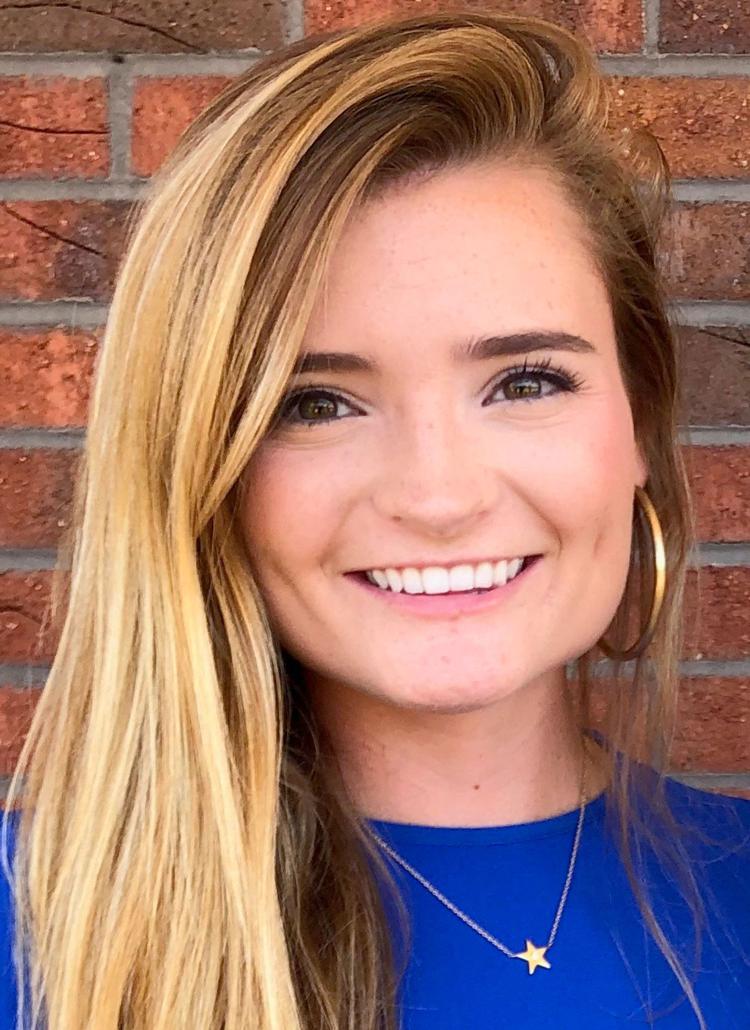 Buckhead native Kathryn Hull, an accounting student at Clemson University, is giving back to the YMCA, which conjures a multitude of memories and milestones. It's the place where she took her first swim lessons as an infant and eventually learned how to swim, where she got her babysitting license, where she initially fell in love with working out and a special place where she goes with her dad to connect as they work on maintaining a healthy lifestyle, together.
"I remember playing in the pool with my friends and going down the water slide hundreds, if not thousands, of times," she said in a news release. "The Y has always been in my life. It's always been there."
This summer, Hull is making a commitment to donate her full paycheck — for the duration of her summer internship at Gas South — to the Y in support of its COVID-19 relief efforts.
"I am a big believer in supporting companies who support their local communities, especially when it is not convenient for them," she said. "It's important to keep that support going since they've done so much for the community."
In recent weeks, Hull was moved by the Y's immediate response to provide meals to families in need and deliver childcare programs to children of first responders and essential workers who are braving the COVID-19 front lines to do vital work.
Mission + Market
Mission + Market, a Buckhead restaurant, announced it has ended its free meal program after seven weeks of helping more than 1,150 unemployed Atlantans affected by COVID-19. It provided one free meal every Thursday which included an entrée, small salad, dessert and adult beverage.
"Our goal was to give back to the community for as long as we were able," Executive Chef Ian Winslade said in a news release. "We're grateful to have been a part of this humbling experience, and now we are shifting our focus to get ready to reopen, in the coming weeks, in compliance with COVID-19 guidelines. Thank you to all the businesses and individuals who contributed to this – we couldn't have done it without your support."
YMCA
The YMCA of Metro Atlanta's Cowart Family and Carl E. Sanders locations in Brookhaven and Buckhead, respectively, have pivoted to serve their communities during the pandemic.
The Brookhaven location is packing backpacks of food for families in need and distributing them at Briarwood Recreation Center and Dresden Park. Since the launch of this program four weeks ago, the Cowart location has distributed nine backpacks to Brookhaven families facing food insecurity.
The Sanders location is also serving as a packaging site for the YMCA backpack program which distributes backpacks of food for afterschool and Early Learning families.
Since starting its relief efforts March 16, YMCA of Metro Atlanta has delivered and served more than 82,202 meals to families and children in need, including 4,455 back packs of food.
Peach Bowl Inc.
Peach Bowl Inc. has partnered with Georgia Gov. Brian P. Kemp to provide funding that will help make COVID-19 screenings available statewide during a critical time in mitigating the virus.
The Peach Bowl has donated $1.09 million to help scale the telemedicine screening mobile application developed by Augusta University Health System, the state's public academic medical center and home to the Medical College of Georgia. The AU Health ExpressCare app allows people to be screened for the virus virtually, 24/7, with no appointment required and at no cost.
"At the core of the Peach Bowl's mission is a desire to give back to our community in times of need, and there has never been a greater need in Georgia than there is right now as we fight this horrible virus together," Peach Bowl Inc. CEO and President Gary Stokan said in a news release. "We are adding our support to the ongoing statewide effort so that every Georgian has access to screenings and testing as soon as possible."
During the virtual visit, a provider will ask about common symptoms of infection and duration, including fever, cough and shortness of breath, as well as questions related to medical history and risk of virus exposure. Patients who screen positive will be scheduled for testing at their nearest drive-thru location. Those who screen negative will be provided their visit summary and directed for further evaluation and treatment.