Countless metro Atlantans continue to help others in need during the COVID-19 pandemic.
Here's a sampling of the local residents, organizations and businesses aiding others:
Helping Mamas
Helping Mamas, a Norcross-based nonprofit that is the sole supply bank in Georgia, is partnering with several local food co-ops in metro Atlanta to help deliver necessary hygiene products to families in need. It serves counties across Georgia, including all the core metro Atlanta ones.
With school out each summer, children in low-income communities are left without the social services that provide them with breakfast and lunch. Before the pandemic hit, there were over 26,000 children that were food insecure in Gwinnett County alone. Today, an astounding 50,000 kids are without food.
The added burden on the most vulnerable – workers who depend on shifts and workers who live paycheck to paycheck – has been expanded during the time of COVID-19. Food insecurity in Georgia has exploded to staggering levels with one in four children unable to have the necessary access to enough food to live an active and healthy life.
Many families have to make the decision to either provide food on the table for their children or essential supplies such as period products, wipes, hygiene products and diapers. Helping Mamas has more than quadrupled its distribution of supplies year-over-year, since the start of this pandemic.
Since the outbreak began, Helping Mamas has served 15,772 mothers, providing 330,056 diapers, 191,953 period products, 4,883 wipes and 1,562 hygiene supplies. Since Jan. 1, it has aided 25,600 moms, delivering 424,373 diapers, 396,639 period products, 6,640 wipes and 2,850 hygiene supplies.
Atlanta Thrive
With federal Paycheck Protection Program loans running out this month, two parent organizations are stepping up by providing $100,000 to hundreds of metro Atlanta parents affected by the outbreak.
Atlanta Thrive, a parent-driven organization that empowers families to disrupt inequities in the education system, and the Latino Association for Parents in Public Schools, a support network to empower Latino parent voices within schools, are awarding grants to help Atlanta Public Schools families who may be struggling with housing, food insecurity and other basic needs.
"Education, housing, food security, and a family's finances are all related," Ricardo Miguel Martinez, the association's president, said in a news release. "It's hard to advocate for better schools when you're having trouble putting food on the table or keeping the lights on. This fund is providing a little bit of relief for APS parents and helping them get through this extremely challenging time."
Atlanta Thrive Executive Director Kimberly Dukes added, "For parents who were struggling to make ends meet before the pandemic, this crisis has made matters worse, and they need help. Atlanta was extremely inequitable before, and the pandemic has not only highlighted those inequities but intensified them. We're fortunate to be able to provide some support for families in need."
About $75,000 of the For Us, By Us Atlanta relief fund became available June 1 at www.fubuatlfund.com. Families were able to complete an application in English or Spanish and apply for up to $599. Demand exceeded supply within five hours, and checks are being distributed to families.
In partnership with the Atlanta Public Schools' Office of Partnerships and Development, the association is working directly with schools to identify additional families in need, who will receive the remaining $25,000. These families should receive their checks in July.
The $100,000 in relief funds come at a critical time for families, with local housing courts poised to issue eviction notices in two weeks and Georgia Power preparing to begin power cutoffs in July.
The grant was awarded by redefinED Atlanta, a nonprofit dedicated to ensuring that every student in Atlanta has the opportunity to attend a high-quality public school. In the release, Executive Director Ed Chang said the fund is intended to fill particular needs in this particular time.
Project Giving Gardens
The Atlanta-based Captain Planet Foundation's Project Learning Gardens initiative provides hundreds of schools across metro Atlanta, Georgia and the country with onsite learning laboratories and healthy food access, and many of the lessons and activities can easily be done in a yard or park. Due to children being out of school, these gardens were not active in spring.
To revive school garden plots and grow healthy produce for school families, Garden Hills Elementary School in Buckhead is working with the foundation, the Atlanta-based Food Well Alliance and the Atlanta Community Food Bank to help address food scarcity across Atlanta.
With its new Project Giving Gardens initiative, the foundation is planting and maintaining 90 acres of more than 300 school gardens and over 120 community gardens across Clayton, Cobb, DeKalb, Fulton, Gwinnett and Henry counties that are currently unused or underused to potentially provide 250,000 pounds of fruits and vegetables to students and their families currently experiencing extreme food insecurity.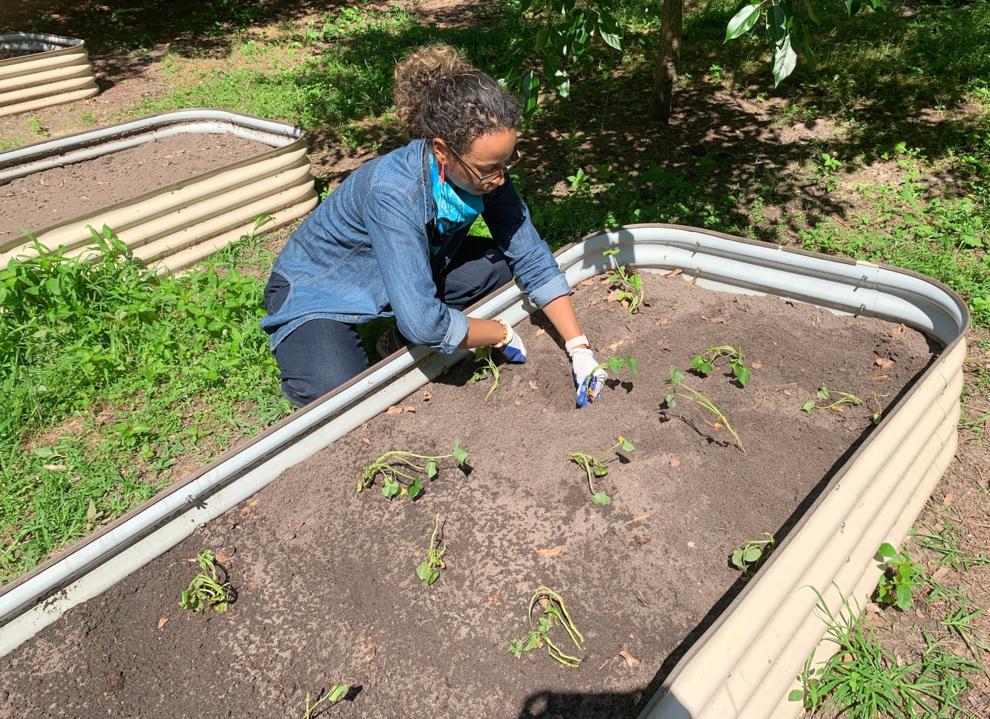 This program also provides jobs for up to 20 young urban farmers and ensures students have productive gardens when they return to school.