Children's Healthcare of Atlanta sat down with some of its patients to see what helped them push through their cancer and blood disorder treatments.
What gives you the strength to persevere during life's most challenging moments? For kids undergoing treatment for cancer and blood disorders, the people and passions that matter most are the ones that lift their spirits, instill confidence and help them get through another day.
Through this photo series, Children's shed light on their courage and resilience, and recognize their team of relentless supporters that are behind them every step of the way.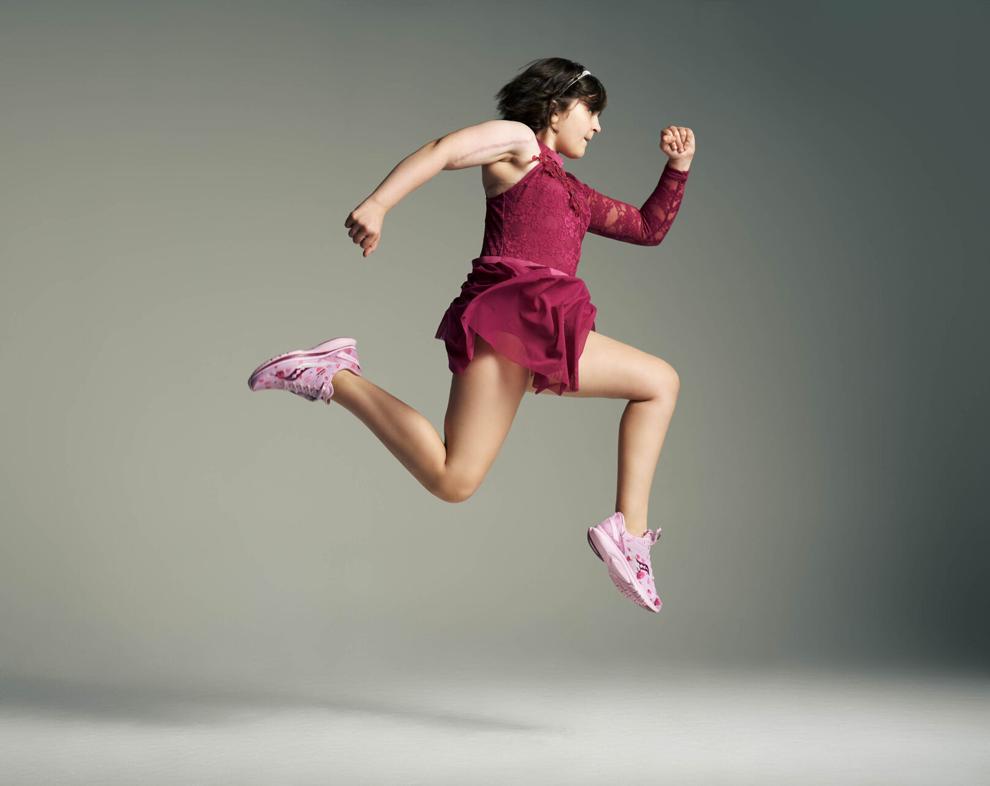 When 12-year-old Lexy McRae fell during gym class, she began experiencing pain in her arm. Thinking she may have torn her rotator cuff, McRae's mom took her to the pediatrician. They were referred to the Aflac Cancer and Blood Disorders Center of Children's where additional testing soon revealed that she had osteosarcoma, a type of bone cancer. The McRae's say it was a shocking diagnosis for them as Lexy McRae had been perfectly healthy and was a passionate dancer. Though McRae's medical journey is ongoing, her mom says she is getting back to what makes her feel strong— performing.
Dance has been therapeutic for McRae, and during her first dance competition back, her mom remembers McRae crying at the end, saying, "Today has been a perfect day."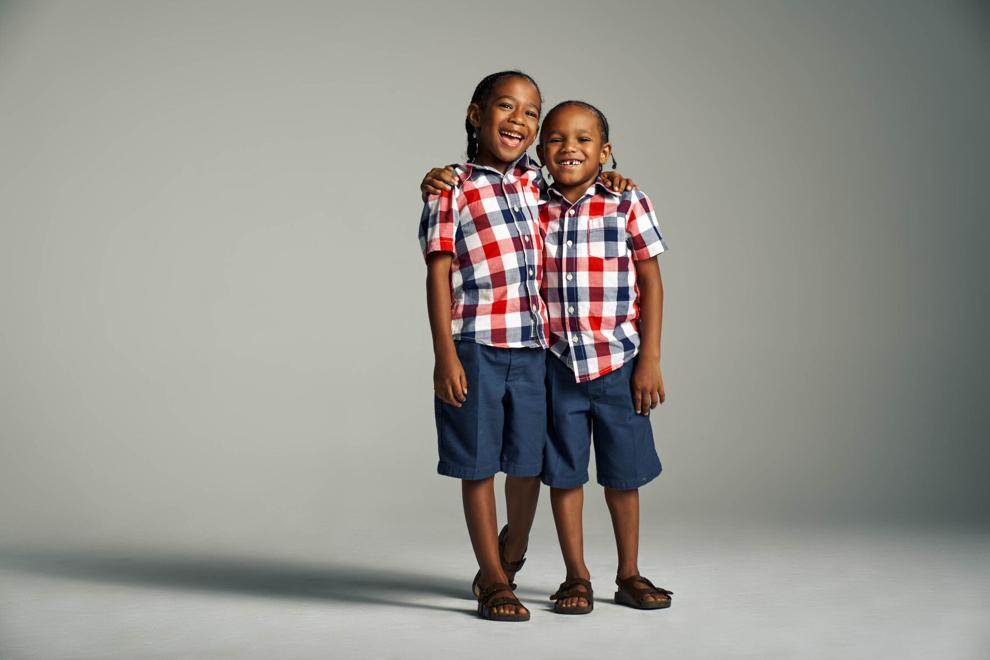 Diagnosed with sickle cell disease as an infant, Sawyer Guillory, 5, began receiving treatment at the Aflac Cancer and Blood Disorders Center of Children's at just 2 months old. When Guillory needed a bone marrow transplant, his fraternal twin, Saxton, was honored to learn he was his brother's perfect match. During the winter of 2019, Saxton donated his life-saving cells to his brother. While the pair have been inseparable since birth, Sawyer's mom, Shea, says this experience has brought the twins even closer and made their bond stronger.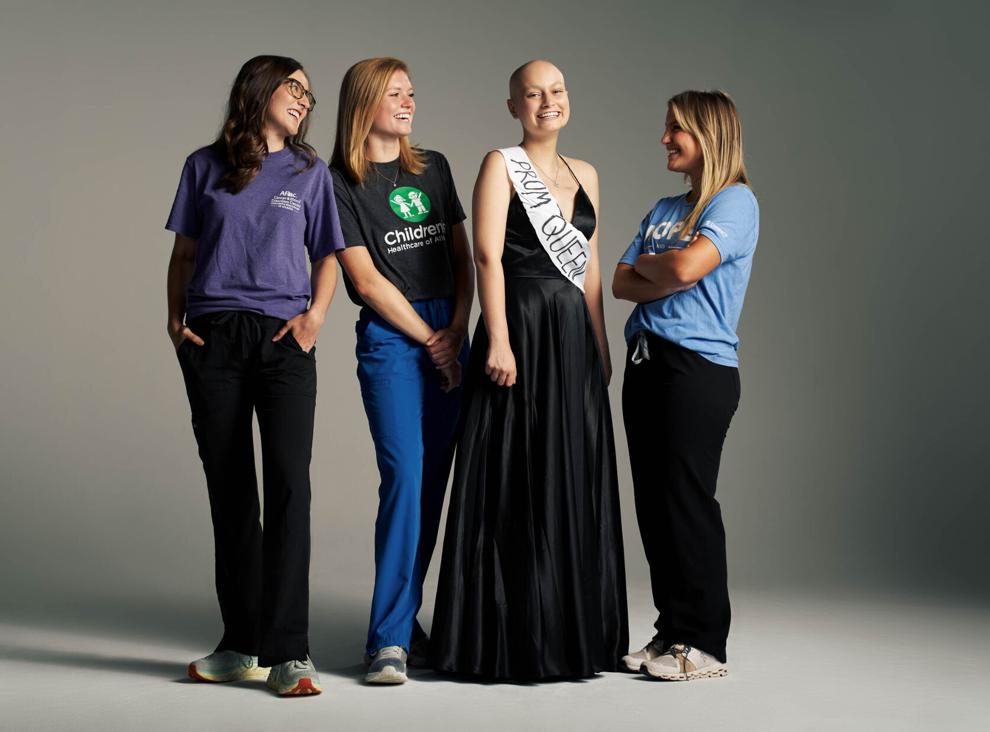 Eighteen-year-old Faith Johnson's senior year was nothing like she expected or anticipated. She was student council president and homecoming queen at Lambert High School, but November 2020, she was diagnosed with acute lymphoblastic leukemia and immediately began chemotherapy treatment at the Aflac Cancer and Blood Disorders Center of Children's. Throughout treatment and inpatient stays, she tried to make the best of her experience by staying on top of schoolwork and enjoying free time in between treatments. As prom night approached and Johnson found herself unable to leave the hospital because of care needs, her nurses became her source of strength encouraged her to dress up and celebrate anyways.
Her mom reshaved her head, Johnson put on makeup, donned her prom dress and red high heels. Her nurses surprised her with a prom queen sash made out of pillowcases, streamers on her door, a sign that said, "Will you go to prom with me?" The nurses turned on music and turned the unit into a dance party. This fall, Faith will head to UC Santa Barbara for her freshman year of college.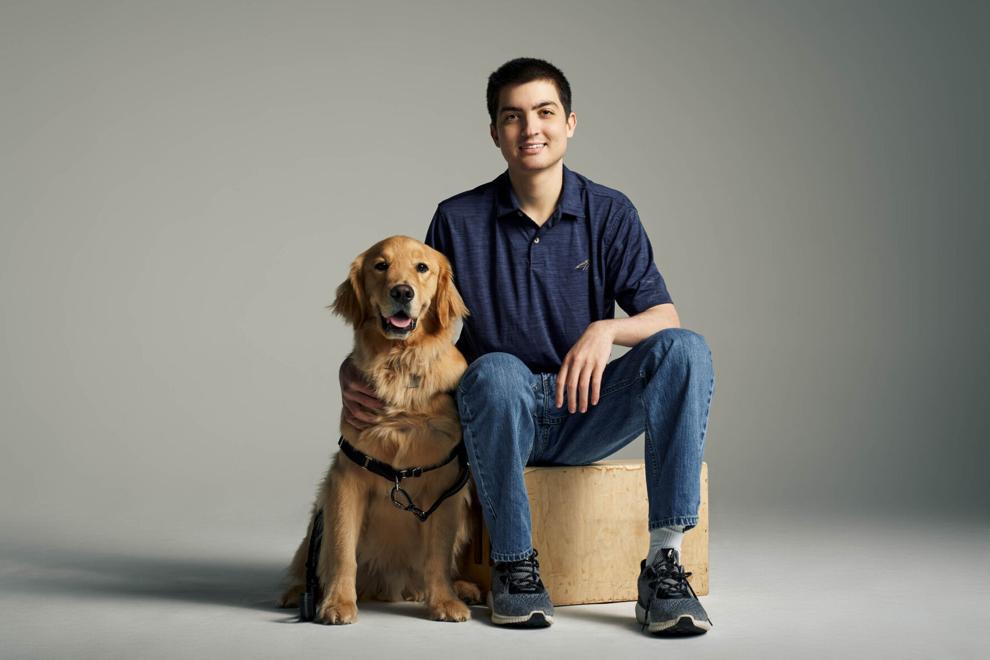 In the fall of his senior year of high school, Will Broxterman, 20, was diagnosed with acute lymphoblastic leukemia. During treatment, doctors also discovered plasmablastic lymphoma in his rib. His care plan included intensive chemotherapy, a bone marrow transplant and an infusion of CAR-T cells, the fighting t-cells. During his time at the Aflac Cancer and Blood Disorders Center, Broxterman was the first patient Children's Facility Dog, Aries, met while doing rounds in our hospital halls. Broxterman was quick to give words of encouragement to the newest member of the Aflac Cancer and Blood Disorders Center team. Spending time with this compassionate teen allowed Aries to learn about his new job and gave the golden retriever the confidence and strength needed to care for all patients he encounters. This month, the 20-year-old begins his freshman year of college at Georgia College and State University in Milledgeville.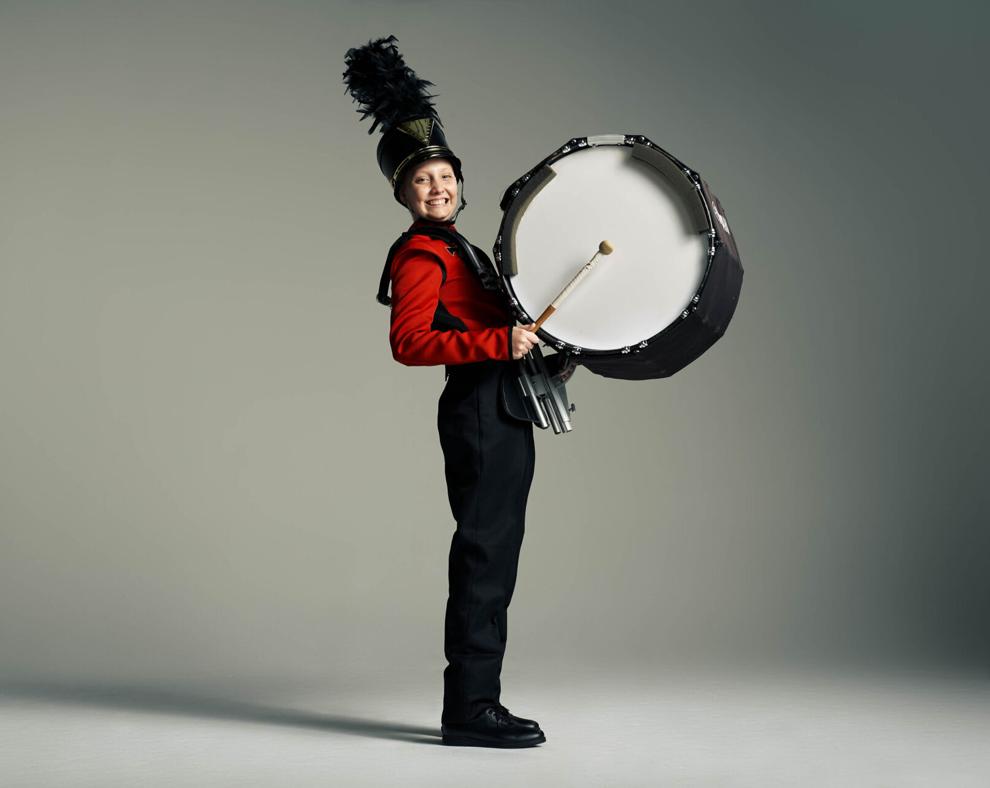 One month into her freshman year of high school, Mary Frances Webb, 15, was diagnosed with brain cancer. After starting chemotherapy treatments, Webb had to put her passion for music and playing on the drumline at North Oconee High School on hold. When Webb's chorus teacher reached out to Broadway star Lin-Manuel Miranda and explained that she wasn't able to see "Hamilton" due to her treatments and COVID-19, he surprised her with a handwritten note — a gesture that the 15-year-old musician will never forget and gave her strength. Now that her treatment is complete, Webb was able to see "Hamilton" at the Fox Theater — one year to the day that she was diagnosed.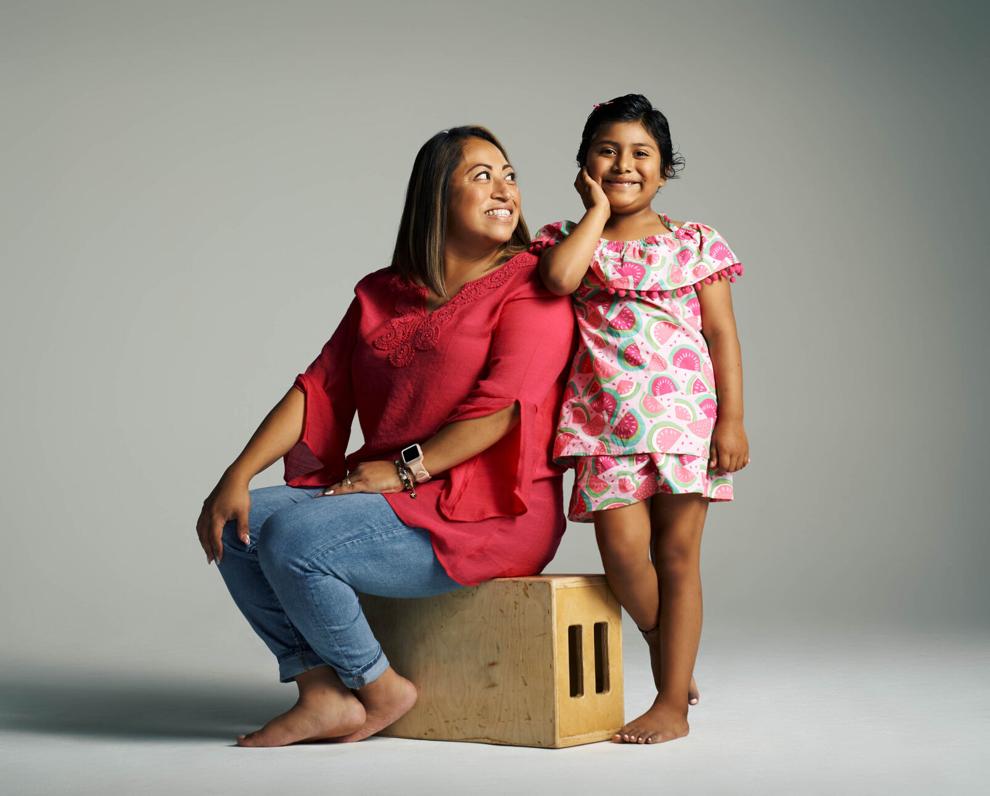 Five-year-old Izabella Alcantara Cortes' journey at the Aflac Cancer and Blood Disorders began in June 2020, when she woke up in the middle of the night experiencing back pain and her family rushed her to the Children's Emergency Department. Hours later, her family received the terrible news: Cortes was diagnosed with leukemia. Since then, she has undergone multiple rounds of chemotherapy, and a bone marrow transplant. Through all the setbacks, Cortes' mom, Edna, has been a constant source of strength in her daughter's medical journey. Despite working full-time, Edna Cortes never missed a single one of Izabella's appointments.
"I have always taught my kids to be very independent," Edna Cortes said. "Having me there by her side gave Izabella the strength and confidence to overcome every obstacle that has been thrown her way."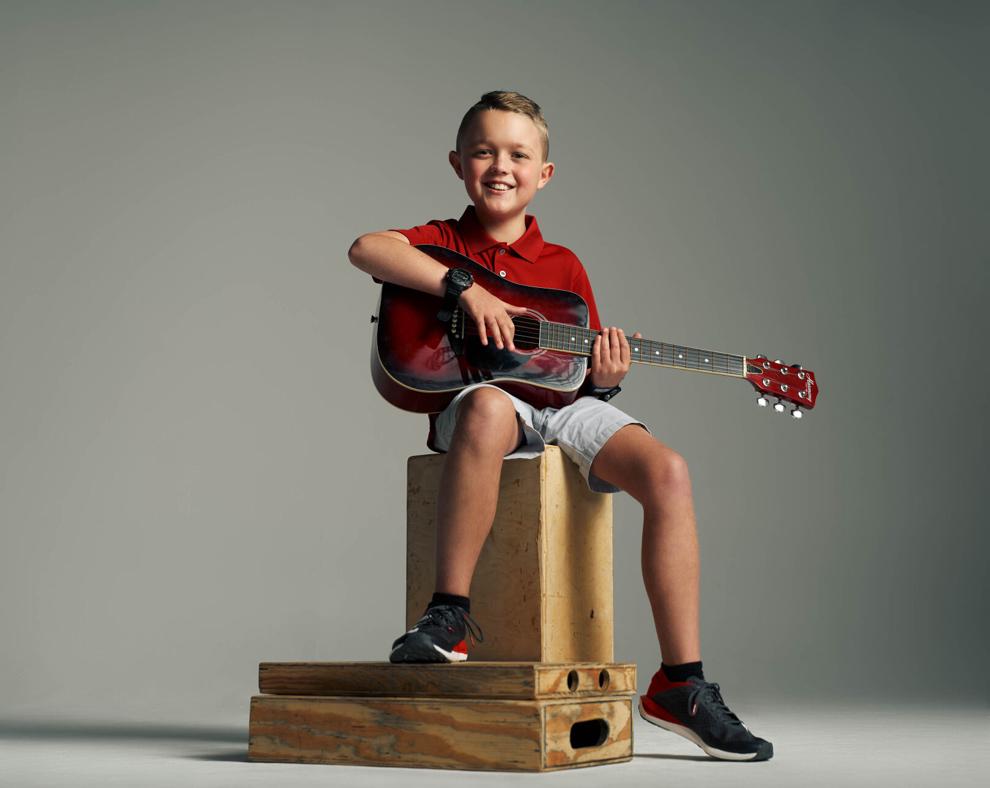 While undergoing chemotherapy treatments for acute lymphoblastic leukemia, 10-year-old Andrew Lawrence found comfort in learning how to play the guitar with Rachel, a music therapists at Children's. The 10-year-old also has autism spectrum disorder, a diagnosis his mom, Amber Lawrence, said has made it even more challenging for Andrew to understand his medical journey at the Aflac Cancer and Blood Disorders Center of Children's. Working alongside Rachel has been transformative for Lawrence's coping strategies. During a time when emotional comfort is needed most, singing, tapping out a beat and learning to play chords on the guitar has given Andrew a creative escape from the discomfort and stress of treatment. In the future, Andrew's family hopes to enroll him in music lessons so he can pursue his passion for playing the guitar.
"Mrs. Rachel is so great about getting on Andrew's level and providing a safe space for him to express himself through music," Amber Lawrence said. "She makes time to learn the songs that he enjoys so that he can easily relate to her."
Children's created the photo series with the goal of honoring our patients with sickle cell and cancer in recognition of Childhood Cancer and Sickle Cell Disease Awareness Month. Last year, the Aflac Cancer and Blood Disorders Center of Children's Healthcare of Atlanta diagnosed more than 500 new cancer patients and treated nearly 2,000 children with sickle cell disease.