In April, May and June, the first tenants in The Interlock, a new $450 million mixed-use development in west Midtown, opened their doors.
Developed by S.J.C. Ventures, formerly known as S.J. Collins Enterprises, which is moving its headquarters there from Fairburn, The Interlock gets its name from the company's desire to connect the project to the rest of Atlanta's thriving Westside. It's located in an L-shaped space inside Howell Mill Road, 14th Street, Northside Drive and 11th Street.
"The Interlock property was one that we sought out for five years because we had so many retail clients that wanted to be there. It's at the corner of (the figurative) Main and Main (streets) in west Midtown," Jeff Garrison, a partner with S.J.C. Ventures, said, adding the project is within walking distance to several shops and restaurants.
The Interlock (http://sjcollinsent.com/property/interlock) is split into two phases and totals 570,000 square feet. Phase I includes restaurant space (21,000 square feet), shops (85,000), offices (198,000), 808 parking spaces, a 345-unit apartment building called Windsor Interlock, 59 townhomes/flats and the 161-room Bellyard hotel.
Phase II will have a Publix grocery store (43,000 square feet), retail/restaurant space (37,000), offices (185,000), a 682-unit student-housing development called Theory at The Interlock and 749 parking spaces. Garrison said including a grocery store in the project allows The Interlock's residents to have everything they need within walking distance.
The Phase I tenants that have already opened are: Puttshack, Bellyard and Drawbar, Velvet Taco, Chase Bank, Encore (Georgia Advanced Technology Ventures workspace) and 12 Oaks Parking. Other Phase I tenants planning to open later this year are: St. Germain French Bakery (July 2), Leave of Absence, TruFusion, Resident Home, Cathy's Gourmet Ice Cream Sandwiches, Kinjo, Holiday Bar, WeWork, 12 Oaks Parking and Pour Taproom.
The Phase II tenants are expected to start to open in 2023. Here's a look at some of the Phase I businesses opening this year: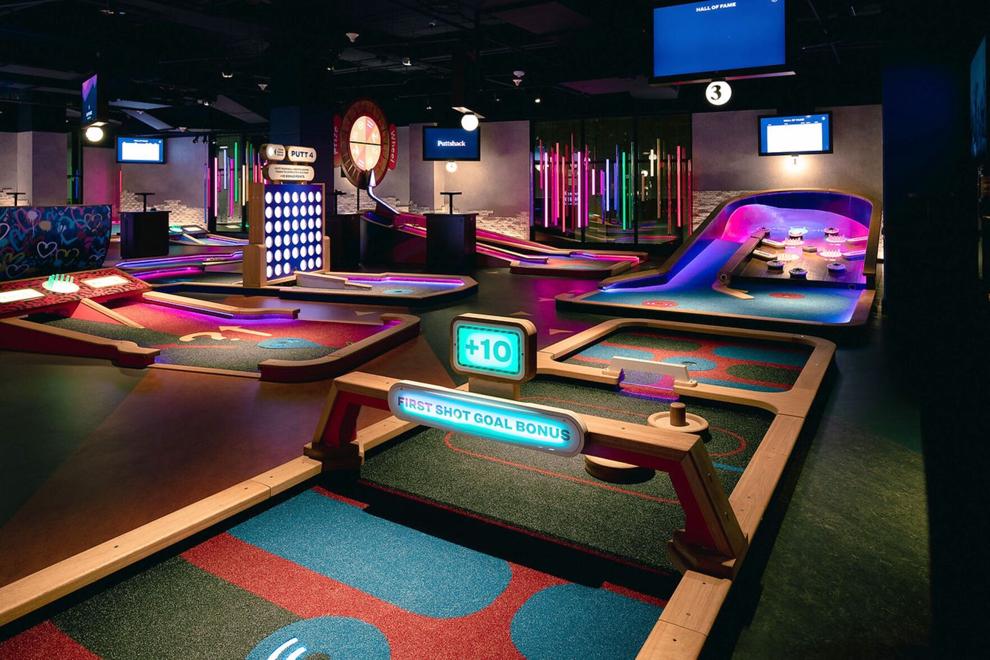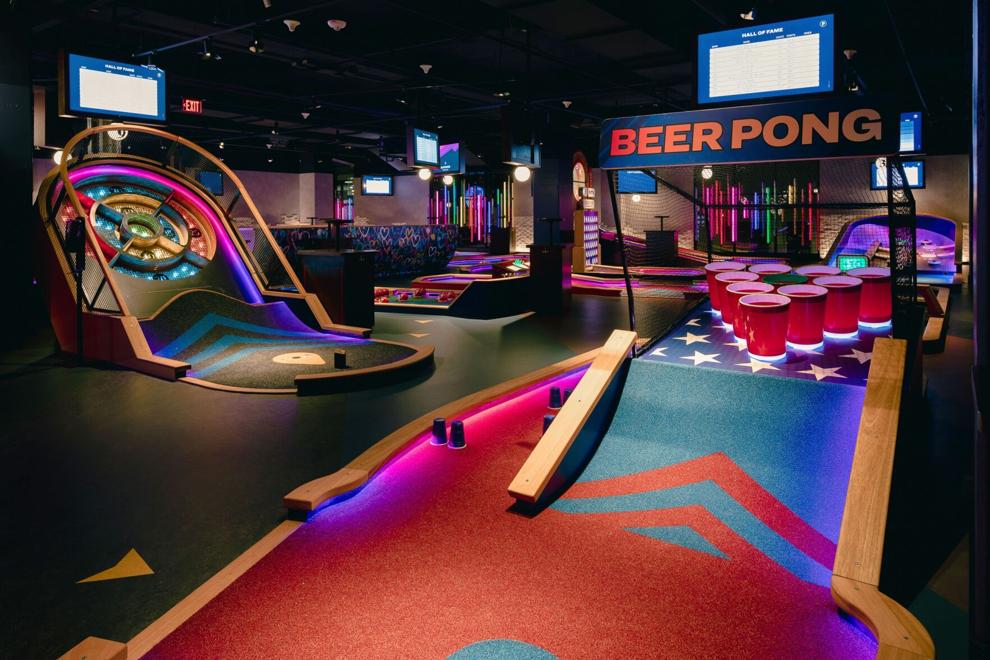 Puttshack
According to its website, Puttshack debuted in London in 2018, and the Atlanta location is its first in the United States. The company plans to open more Puttshacks in Chicago this fall, Miami and Boston soon after that and Nashville in 2023.
It was co-founded by Adam Breeden, who co-founded All Star Lanes, AceBounce and Flight Club, and brothers Steven and Dave Jolliffe, who started Topgolf, and is its own new venture.
They joined forces to create a technology-infused putt-putt experience that incorporates aspects of their previous businesses, which included bowling, darts, shuffle puck, ping pong and, of course, golf. Puttshack also has a globally inspired bar and restaurant.
"Puttshack truly is the world's first – and only – upscale tech-infused mini golf experience with global food and beverage offerings and overall cool vibe," Puttshack CEO Joe Vrankin said. "Our one-of-a-kind, tech-forward game is powered by our leading patented Trackaball technology, and it's matched by our innovative, globally inspired dining menu and full cocktail bar.
"What makes us stand out even more is our great attention to detail in our venue, which is always high-energy, elevated and uniquely Puttshack. From the moment you walk in, you're immersed in an amazing upscale nightclub atmosphere with the perfect lighting, décor, curated playlists and world-class hospitality."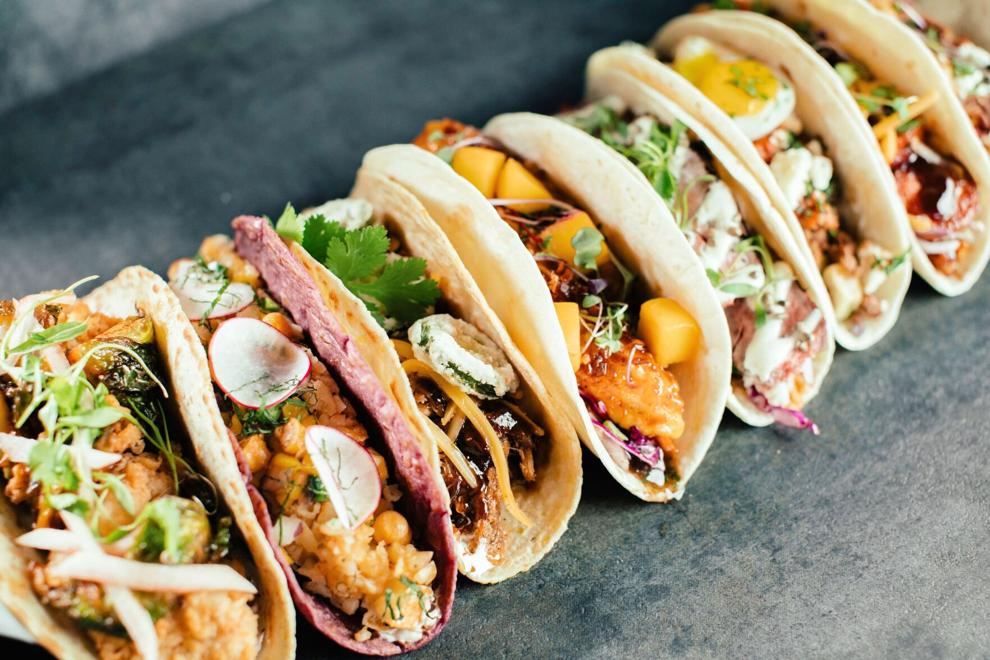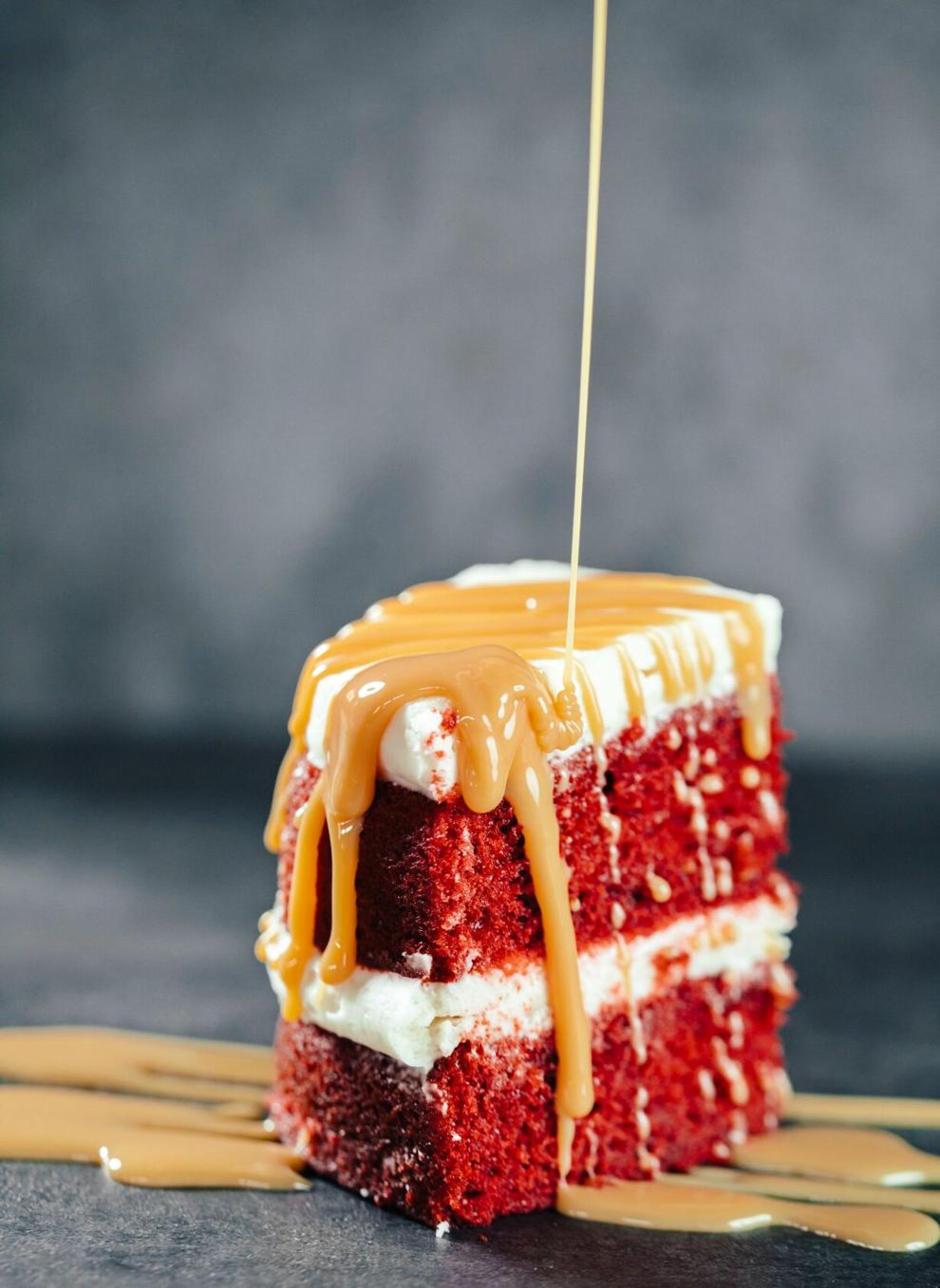 Velvet Taco
Velvet Taco, a Dallas, Texas-based chain that puts a fresh spin on street tacos, opened its 25th location overall June 14 at The Interlock, which follows its Buckhead restaurant that opened in 2019.
"Velvet Taco is very unique," company spokeswoman Cassie Cooper said. "We consider ourselves as not another taco restaurant but rather a maker of international gourmet tacos. We take these international cuisines and put them inside a six-inch tortilla.
"The Indian dish chicken marsala based on a tikka chicken. We also have the taco take on chicken and waffles, and we make the waffle tortillas in house. Aside from gourmet tacos, our ingredients are 100% made in house. We dub ourselves as a full-service restaurant in a fast-casual setting. … . We hand-shuck and grill the corn for our Elote, our street corn."
Cooper added Velvet Taco likes "to have fun" with a whimsical attitude.
"The culture and vibe is something that makes us unique as well. … We try to infuse playfulness in everything we do," she said.
Pour Taproom
Based in Charleston, South Carolina, Pour Taproom has locations in 10 cities, and all three of its Atlanta locations are independently owned and operated. Its other two Atlanta locations (on Auburn Avenue on the BeltLine and on Peachtree Street in Midtown) opened in 2019 and June, respectively, and The Interlock one is expected to open by the end of this year.
Pour Taproom started in Asheville, North Carolina, and has "a unique self-serve system that allows you try a large variety and selection of beer, cider and wine" and pay by the ounce, according to its website.
Cathy's Gourmet Ice Cream Sandwiches
Based in Cleveland, Cathy's Gourmet Ice Cream Sandwiches is opening its third location overall at The Interlock, with its first two in Cleveland and Atlanta's Midtown community. The company specializes in made-to-order ice cream cookie sandwiches, providing a variety of cookie, ice cream and topping choices, plus churro and vegan sandwich and a-la-carte options and even milkshakes.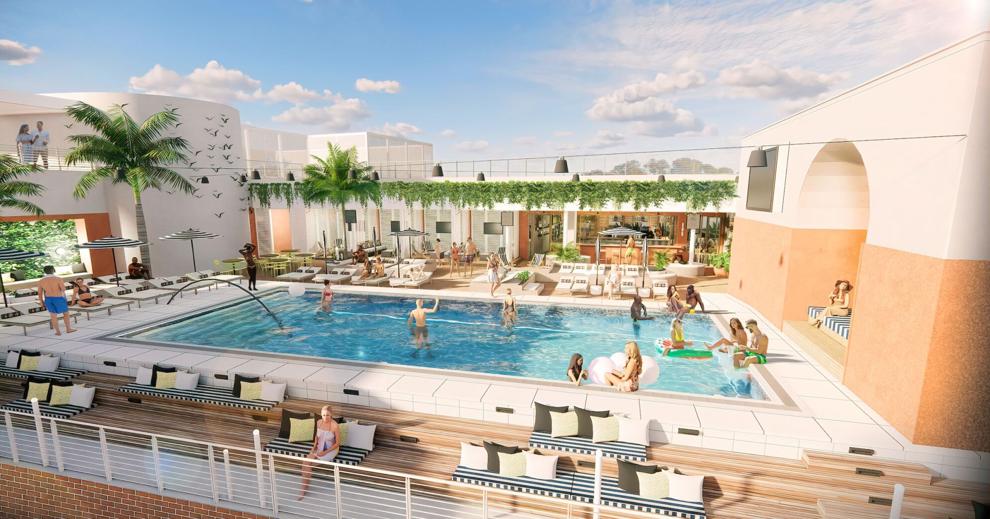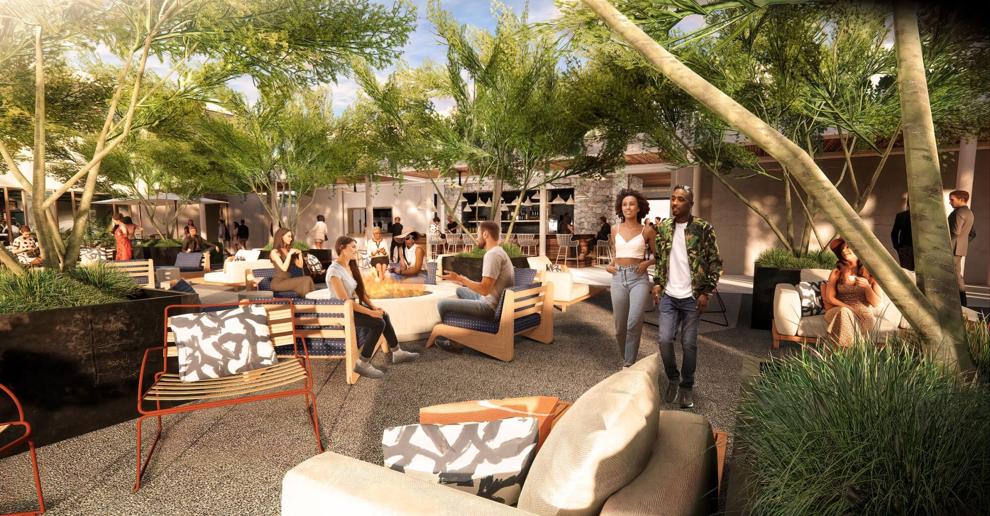 Leave of Absence
Leave of Absence, an adults-only, rooftop restaurant and bar, will include a private membership pool club and lounge will have a retractable roof. It's designed by Slater Hospitality, the same company behind the rooftop businesses and attractions at Ponce City Market.
"Kelvin and I have been dreaming of this concept since moving to Atlanta in 2000. We often wished for a local resort-style experience that didn't require us leaving our Atlanta backyard," Mandy Slater, who co-founded Slater Hospitality with her husband Kelvin, said in a news release. "The intention for (Leave of Absence) is that guests feel like they are on vacation the moment they check in on the ground floor, before ever heading up to the roof. Once there, we want them to leave their world behind."
"Kelvin and I have been dreaming of this concept since moving to Atlanta in 2000. We often wished for a local resort-style experience that didn't require us leaving our Atlanta backyard," Mandy Slater, who co-founded Slater Hospitality with her husband Kelvin, said in a news release. "The intention for (Leave of Absence) is that guests feel like they are on vacation the moment they check in on the ground floor, before ever heading up to the roof. Once there, we want them to leave their world behind."