Kika Stretch Studios, a Montclair, New Jersey-based franchise company specializing in stretching exercises, recently opened a new location in Midtown, its first one in Atlanta. It is planning a second metro Atlanta location in Vinings.
Kika Stretch Studios is home of The Kika Method, which is a gentle assisted stretching process that loosens up tight muscles freeing one's body from pain and stress. The Midtown location is at 715 Peachtree St. NE.
Information: www.kikastretchstudios.com
Georgia Tech
The Georgia Institute of Technology in Midtown recently named Aaron Shackelford the director of the Georgia Tech Office of the Arts.
As director, Shackelford will have overall responsibility for programming, operation and financial performance of the Office of the Arts. It manages and promotes a range of programs and projects including the Arts@Tech professional performance series, the campus public art program, student engagement programs, and the operation of the Ferst Center for the Arts, which recently announced its 2019-20 season.
Shackelford comes to Georgia Tech from the Fine Arts Center at the University of Massachusetts at Amherst, where he was director of programming.
GenCapital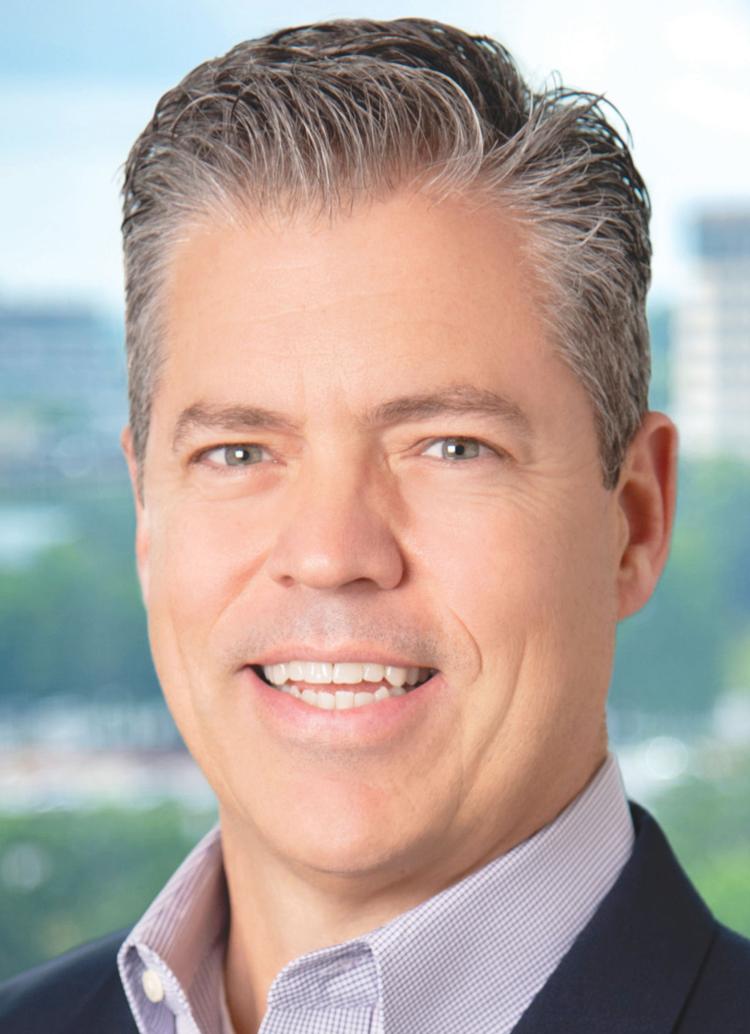 GenCapital, a Sandy Springs-based wealth management firm, recently announced the addition of David Sweeney to its expanding team. Sweeney has over 20 years of experience in corporate financial planning and analysis, project management, sales, deal structuring and financing in the information technology industries, primarily at IBM and its financing arm, IBM Credit Corp. LLC.
As a wealth advisor, he will provide comprehensive wealth planning strategies, including investment management, retirement planning strategies, education planning, insurance and risk management, and estate planning to name a few.
Hodges-Mace
Hodges-Mace, a Sandy Springs-based provider of employee benefits technology, voluntary benefits and custom enrollment services, recently announced Ashley Ferguson has been named a 2019 Top 20 Woman in Benefits Advising. She joined the firm in 2017 as senior vice president of sales.
This annual contest is sponsored by Employee Benefit Adviser magazine and recognizes women in the benefits space who are at the forefront of improving benefit and healthcare plans for employers, advising influential leaders and innovating a transforming industry. Winners are selected by the magazine's editors and highlighted here.
Nominated by Co-CEO Greg Hodges, Ferguson has driven record sales revenue.
Dorsey Alston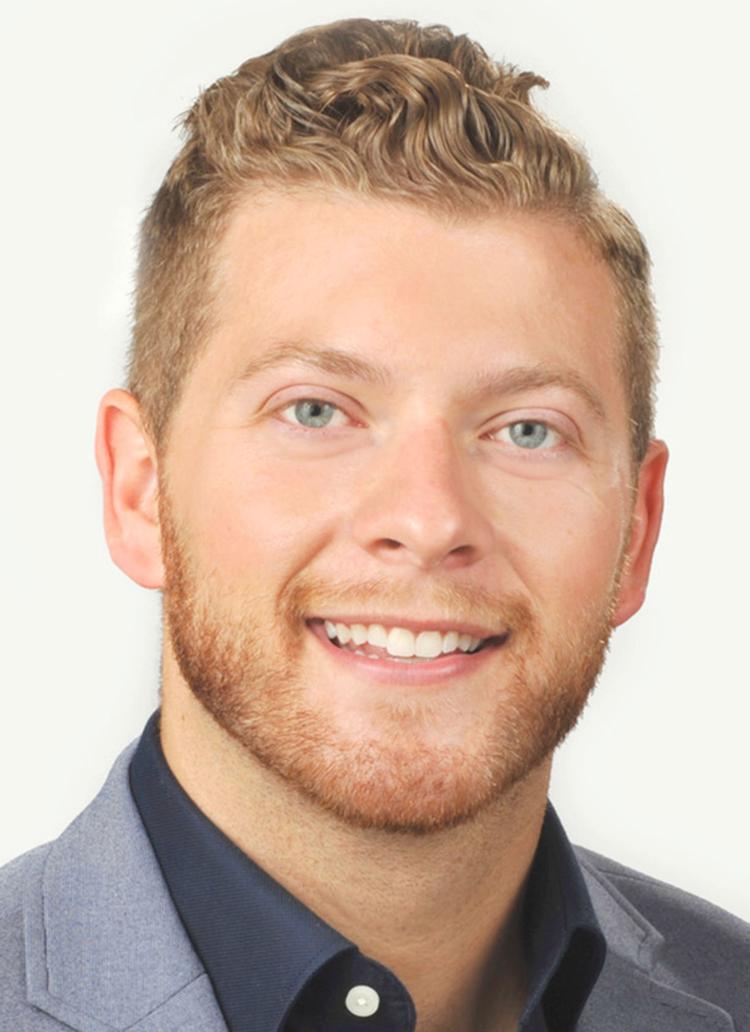 Austin Landers, one of the youngest real estate agents honored by the Atlanta Realtors Association, recently joined Buckhead-based Dorsey Alston, Realtors, Atlanta's oldest and largest locally owned and operated residential real estate company.
Since launching his career in 2013, Landers has been recognized by the association as one of the youngest Top Producers Club members. Over the last six years, he has completed more than 200 transactions. He is an expert at leveraging technology to market homes for sale and is a skilled communicator when it comes to representing buyers.
Landers said he chose Dorsey Alston because of its size and culture.
MedShare
MedShare, an Atlanta-based nonprofit that sends medical supplies to countries in need, recently announced the election of Keith Winn as board chair and three new board members.
Winn succeeds Angeline "Angie" Fife, who had served in the role since July 2016. Winn served as a senior financial services executive for more than 30 years, including senior vice president of member experience at USAA.
The three new board members are Samuel Ashknaz of Cupertino, California, Thomas H. Hawk III of Atlanta and Patricia Salber of San Francisco. Hawk is a partner in the healthcare practice at King & Spalding specializing in healthcare mergers and acquisitions, and regulatory compliance matters.
United Way
United Way of Greater Atlanta recently named Katrina D. Mitchell as its new chief community impact officer. She had been serving as the executive director for its Child Well-Being Movement since July 2018. Mitchell succeeds Etha Henry, who announced her retirement in May.
"I am excited to bring my philanthropic lens and my experience with foundations and providers to the community impact work that we are leading at United Way. I am confident that if we amplify the voices of our families, accelerate what is working well, and make strategic, data-driven investments in the community that we will drive transformative results for child well-being across greater Atlanta," Mitchell said.
Synchronicity
Synchronicity Theatre in Midtown recently announced the hiring of five new staff members.
They are Technical Director Lindsay Eisold, Marketing Director Sarah Kelley Stripped Bare Producer Jennifer Kimball, Development Director Dalyla McGee and Production Manager Vallea E. Woodbury.
After joining Synchronicity for three shows in the 2018-19 season, Eisold will step in as technical director for all of its main stage productions. She will oversee all technical elements of each show.
In her new role, Kelley will design and implement marketing strategies to generate all ticket revenue for the theatre. She will play a leading role in creating the theater's strategic planning initiatives.
Kimball will oversee the annual application process, coordinate all production needs, run the technical elements and manage the distribution of grant funds for Synchronicity's Stripped Bare Arts Incubator Project.
McGee will be responsible for implementing all fundraising activities to meet annual development goals for the Company. This includes developing an annual plan, coordinating special events, cultivating individual donors, shepherding corporate sponsors and writing/managing foundation, corporate and government grants.
Woodbury will oversee all elements of production, including coordinating all designers, schedules and production needs, while facilitating communication between the director and design team, and managing the production budget.
Aliera
Sandy Springs-based Aliera Healthcare Inc. recently announced a new name and corporate structure, unveiling The Aliera Companies as a holding and management company that provides compliance, accounting, human resources and training services to its newly launched subsidiaries.
"Given the complexity of our business, this change allows us to better service our current and future customers and to diversify services and product offerings, while providing regulatory transparency and clarity to the market," Aliera President Chase Moses said in a news release. "Not only does the restructuring allow us to significantly increase oversight and quality of service across our operations, it also creates additional business development opportunities in healthcare technology, sales and call center operations, marketing and advertising services."
WorthPoint
WorthPoint Corp., a Sandy Springs-based online resource for researching, valuing and buying or selling antiques, art, collectibles, memorabilia or any object, recently announced its partnership with e-ValueIt.com. e-ValueIt.com is an Australia-based online provider of appraisals with many services that complement WorthPoint in regards to art, antiques, collectibles and memorabilia.
While WorthPoint subscribers use the site and its apps to access archived sales results and maker's mark identification tools, e-ValueIt's team of experts delivers an appraised value for almost any object, often informed by WorthPoint data.