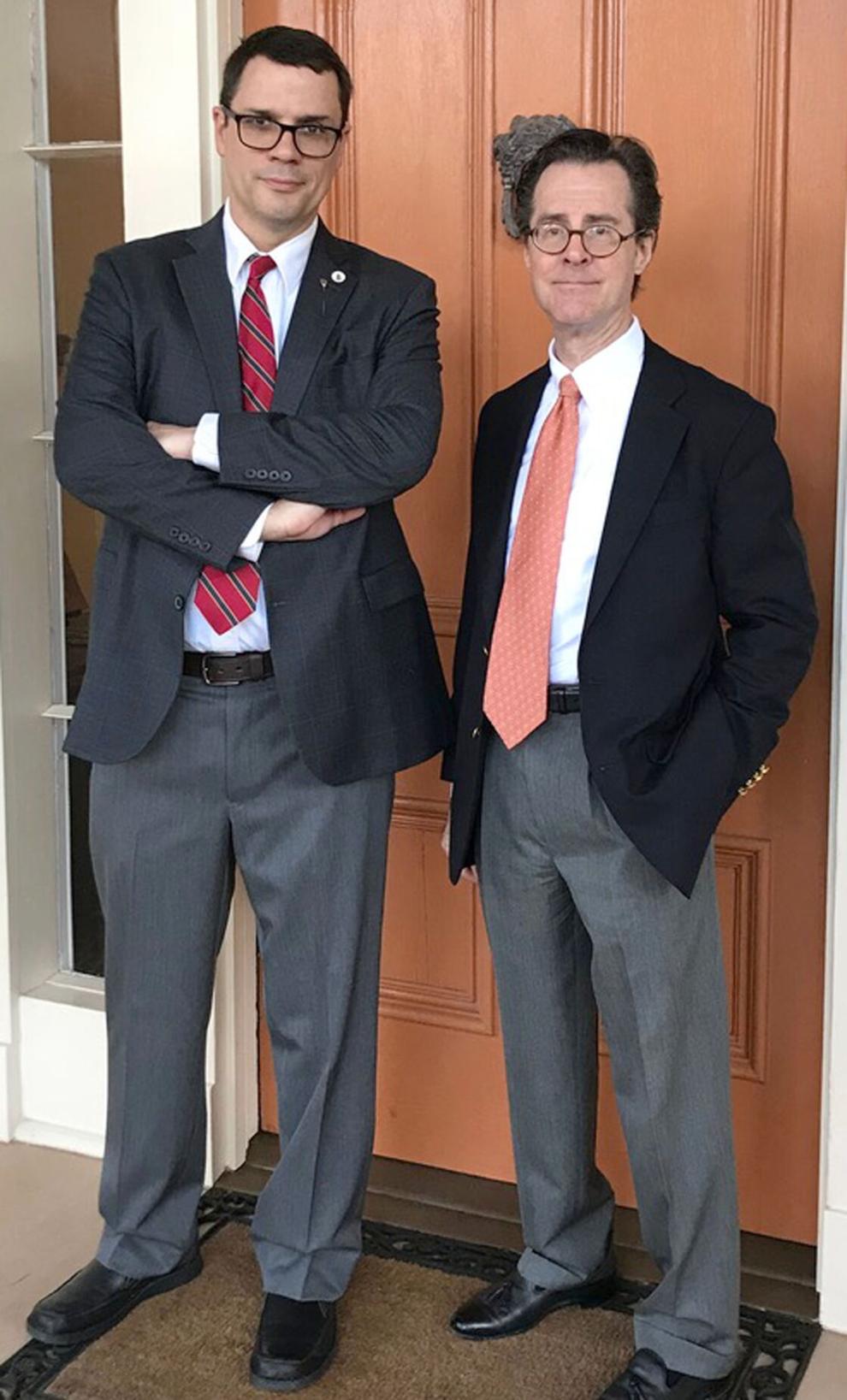 The Atlanta Preservation Center has chosen its new leader.
The center, a nonprofit that promotes the preservation of the city's landmarks and other architecturally, historically and culturally significant buildings, neighborhoods and landscapes, chose David Mitchell as its new executive director.
Mitchell replaces Boyd Coons, who led the center for 21 years and will continue in an advisory role. According to a news release, after Coons decided to step down more than a year ago, the organization's board of directors identified Mitchell, its director of education and operations, as the best candidate.
"On behalf of the board, I'd like to extend my gratitude to Boyd Coons for the unparalleled expertise, thoughtfulness and determination he brought to the APC over the last two decades," Howell Adams, the board's president, said in the release. "We began working on the succession plan many years ago, and through careful deliberation and discussion, we were fortunate to have an ideal leader already in the organization. David Mitchell knows APC inside and out and will benefit greatly from Boyd's ongoing association."
Mitchell served on the board before being hired by the center two years ago. In that time he has expanded partnerships and programs and has regularly served as its spokesman in the media.
Mitchell is a graduate of the School of the Art Institute of Chicago. He is received the Society of Georgia Archivists President's Award for his work with the Hargrett Rare Book and Manuscript Library at the University of Georgia.
"I am grateful to Boyd, who has been a steward of Atlanta's historic and cultural resources," Mitchell said in the release. "My goals include building on 40 years of preservation efforts by expanding our advocacy to be more thoughtful with cultural identity components of spaces to further enhance what preservation can offer for our entire city."
Under Coons' leadership, the center purchased and restored the historic Grant Mansion, which the late historian Franklin Garrett deemed "Atlanta's most historic building." Located in Grant Park, it serves as the organization's headquarters today.
During Coons' tenure, the center led the seven-year battle to save the Peters House, Atlanta's oldest example of Queen Anne architecture, and the landmarking of Philip Shutze's Spring Hill Mortuary and the Excelsior Mill complex. It also prevented the demolition of half a block of the Fairlie-Poplar historic district, the Constitution Building and the Paschal's complex.
In addition to the center's preservation successes, the organization is known for Phoenix Flies, a month-long celebration and partnership highlighting 100 critical historic places and organizations to the public for free. It also coordinates walking tours and summer camps for schoolchildren.
Through Easements Atlanta, an institution the center co-founded, 43 significant buildings in the city are protected with historic easements.
"I want to thank all of our supporters, members and partners, who have been so supportive of our mission during my time here," Coons said in the release. "David has the experience, energy and vision to guide the Atlanta Preservation Center as it enters its fifth decade. He understands the challenges and the opportunities."