Two years ago, Atlanta business owner and avid hiker Lisa Simmons ascended Mt. Kilimanjaro for BlazeSports America.
This August, Simmons, President of Beacon Management Services, will scale the nearly 10,000 foot climb to the summit of Machu Picchu to raise money for BlazeSports America, a nonprofit that provides sporting equipment to athletes with disabilities.
Simmons said her goal was originally to hike Mt. Elbrus, Europe's highest peak, last summer, but like many others, her plans were postponed due to COVID-19. Many national and international hikes, including Mt. Elbrus, are still closed to the public.
"I started researching and Peru is open, and Machu Picchu is open," Simmons said. "So I happened to snag one of the last spots on this group tour that I'm going with all women like I did before, and I just snagged it at the last minute."
This is Simmons' third fundraiser hike in support of BlazeSports. Past hikes include the Rim to Trim trail across the Grand Canyon, and summiting Mt. Kilimanjaro in Africa, the tallest freestanding mountain in the world.
This year's fundraising hike in Peru takes place Aug. 6 through 15 and includes a hike through part of the Andes Mountains, the longest mountain range in the world, covering over 4,300 miles in length. Simmons will traverse the Inca Trail, and climb both Machu Picchu and Rainbow Mountain.
"I'm proud to represent BlazeSports on this adventure," Simmons said. "This nonprofit provides life-changing sports programs and athletic equipment for young adults and military veterans with physical disabilities. As a female business owner, I recognize the importance they place on inclusion for all participants."
For 25 years, BlazeSports America has been creating adaptive sport and recreation opportunities for individuals with physical disabilities in Georgia and throughout the country, serving more than a quarter of a million children, veterans, athletes and service providers with physical disabilities through programs, training and education initiatives and an extensive network.
BlazeSports America has had an overwhelming demand for their services while donations have been impacted because of COVID-19, making this year's efforts crucial. All donations made to BlazeSports are tax-deductible, and 100% of proceeds go directly to BlazeSports.
"It touched me on a deeper level when I started to talk to the various participants and I met the executive director at the time," Simmons said. "I saw the good work that they were doing. I looked into a number of different nonprofits, you know, and it just seemed to work well with my initiative to hike and then doing it for people that can't hike."
To date, Simmons has raised $58,000 for BlazeSports. This year alone, Simmons has raised more than $11,000 for the nonprofit.
"We are thrilled to have Lisa's support and for her to raise awareness of our programs in such a fun way," BlazeSports America executive director Dawn Churi said. "At BlazeSports, we encourage athletes with all levels of abilities to achieve new heights, and Lisa's efforts demonstrate this same philosophy."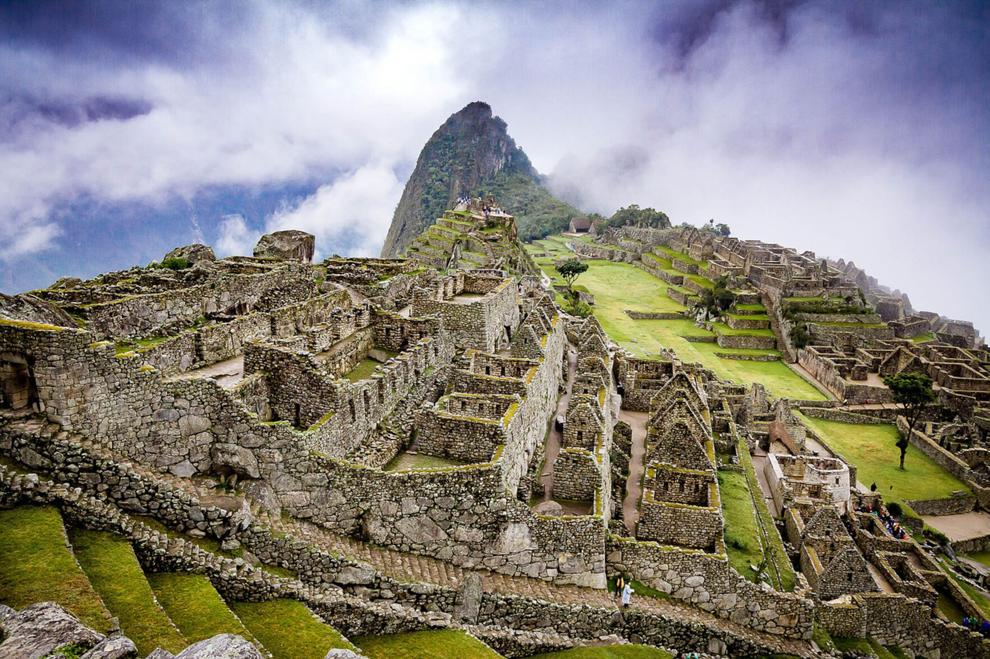 Known as one of the Seven Wonders of the Modern World, Machu Picchu was constructed as an estate for the Inca emperor Pachacuti (1438-1472). Built in 1450 but abandoned a century later during the Spanish conquest, Machu Picchu was home to approximately 750 people at the height of civilization, most of whom worked in service to the emperor. Often mistakenly referred to as the "Lost City of the Incas," it is the most familiar icon of the Inca civilization.
Simmons has already begun training for this year's hike, including lunges, Stairmaster, high intensity interval training and strength and resistance training. Of course, hikes like Mt. Kilimanjaro and Machu Picchu don't just require physical toughness, but mental toughness as well. When Simmons reaches a particularly difficult part of the trail, she said she focuses on getting to the top.
"I know myself well enough that I won't stop until I finish," Simmons said. "And that's kind of how it was with Kilimanjaro. I mean, it was very hard at the very end because of the altitude and it was freezing cold. It was just, it was hard. But I thought, 'I'd come all this way and I've struggled on this far — I better get to the end zone.'"
Simmons is asking that people donate to her campaign to help BlazeSports continue its work.
"If people are looking for some something to give to and they want to be assured that their money is being used wisely, this is their opportunity," Simmons said. "The whole reasoning behind this — I enjoy the adventure part of it — but really, it's to raise awareness and money for BlazeSports and the people who participate and who are helped by this service."