Sebastian Gracey and Cristy Kisner arrived to Roswell from Peru with their five children, $10,000 in their pocket and a dream to open their own restaurant.
After signing a lease and purchasing what equipment they could, the family was down to a mere $200 and were told by their investor that they only had one viable option — return to Peru and try to start their business there. But Kisner said they had nothing left for them in Peru and they were determined to grow roots in Roswell.
More than a year later, Kisner and Gracey were featured on the popular project, Humans of New York, where creator Brandon Stanton helped raise more than $1.2 million for their gluten-free, dairy-free and health-based restaurant, Cristy's Kitchen.
"We don't have enough words to say thanks enough to all these blessings," Kisner said. "It was huge."
Stanton featured the couple on the HONY website, Facebook and Instagram pages in 12 segments beginning March 18. With 11 million Instagram followers and 17 million Facebook followers, Stanton tells the stories of every day people, from Manhattan to Berlin. Stanton has published two volumes of these stories, "Humans of New York" and most recently, "Humans."
Kisner said Stanton had been eating at Cristy's Kitchen more than a year ago and eventually became a regular customer. Kisner said neither she nor Gracey knew who Stanton was, but when Stanton offered to post the couple's story, they decided to seize the opportunity.
Kisner and Gracey say they always kept their social media private. Kisner only posted some recipes, but nothing extremely personal.
"We thought, well with all our story, all the nightmares that we went through — maybe sharing these is a way to give back to the miracles and the blessings that we received," Kisner said. "Maybe some people can find some hope in our story."
Before moving to America, Gracey started a high-end furniture company with furniture imported from Argentina. Gracey poured their savings into creating a showroom for the company, but as soon as construction finished, the economy took a downfall.
"But even when the banks began to threaten us, he was full of faith. 'God is always sending us signs,'" Kisner told Stanton during their interview. "'We're just too stressed to see them right now.'"
On top of the looming bankruptcy, the couple's oldest daughter, Camila was battling health problems. Camila was diagnosed with a cellular disease and had to change her diet to gluten free, in addition to already being dairy free. Doctors also discovered a tumor behind her eye. Doctor's found the tumor on a Wednesday and the surgery was scheduled for that Saturday and treatment beginning the next week.
"It was the worst that could happen," Kisner said.
Kinser decided to post a prayer request on social media. An hour into the surgery, Kisner says the doctor sprinted from the operating room to tell them the tumor was actually just pus of what they later discovered to be bacteria.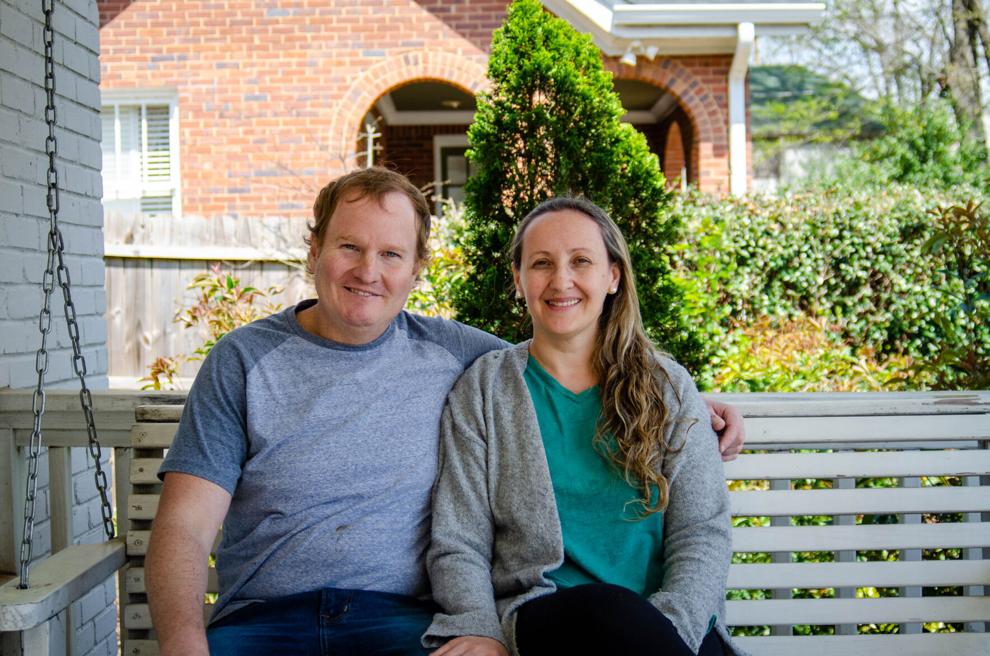 "After three hours, all the doctors came out of the surgery room saying, 'It is miracle, it has never happened,'" Kisner said.
By the end of that year, their Kisner and Gracey took a trip to Roswell, where she says she found the inspiration for her restaurant in a rustic, farmhouse style eatery. Kisner told Gracey, "'One day I will open a café. And when I do—it will look just like this.'"
After returning to Peru, collection agencies began knocking on their door. Debt was building on and stress cloaking the family. Then Gracey suffered a heart attack. He was bed ridden for three months as medical bills piled up. The family was bankrupt and soon lost their house, their car — everything.
In October 2019, Kisner and Gracey moved to Roswell with $10,000. After spending most of the money on the lease, paperwork and equipment, the family was left with $200. So, Kisner said she bought $200 worth of ingredients and began cooking.
"We learn a lot and we grow up because we are not the same person the last year or five years before," Kisner said. "Because when you lose everything, you also lose your ego. You loose your pride. You have to change for the better."
By December 2019, Kisner and Gracey opened Cristy's Kitchen. Every item on the menu is either gluten free, dairy free, grain free or health-focused options.
"Eating healthy is one of the strongest things that you can do for your body," Gracey said. "You know, to have a really good immune system and other things go hand-in-hand with nutrients."
The most popular menu items are the pizza — made with quinoa, flaxseed, sweet potatoes, mozzarella and cashews — and the dairy-free cheesecake.
"We love the traditional farming," Gracey said. "This kind of production, this kind of eating — you are really balanced that you can take everything in balance and organic things."
Like nearly every other restaurant, Cristy's Kitchen took a hit during the pandemic.
"During the pandemic, we really survived because of our customer loyalty," Gracey said. "A lot of people came here instead of going to another place that is bigger because they say, 'I want you to support you because I know that in the pandemic is destroying the small business.' So we really survived the pandemic because of this the support of the community."
Since being featured on Humans of New York, along with pandemic restrictions loosening, the couple says their lines have nearly tripled. Some days they have even run out of food. Gracey loves to talk with the customers, Kisner says, and the customers feel like family.
"We are living our dream and we are having peace," Kisner said. "Finally. And everything is because of the people. We only have to say thank you."
Cristy's Kitchen is at 1066 Alpharetta Street and is open Tuesday through Friday from 11 a.m. to 6 p.m. and Saturday from 11 a.m. to 7 p.m.