Update: June 11, 12:30 a.m. 
Due to time constraints, the paid parking issue was deferred and will be heard at a future city council meeting.
During tonight's regular city council meeting, Roswell will vote on the first reading of a code amendment that would establish paid on-street parking in designated areas of Downtown. 
The item summary reads: "This ordinance will authorize Mayor and Council by resolution to designate specific areas of the City for paid on-street parking. The ordinance also allows Mayor and Council by resolution to provide for implementation and enforcement of paid on-street parking by any means, public or private that Mayor and Council deem appropriate and to provide for parking enforcement in the designated areas through civil fines for violation of any parking times established." 
Staff is recommending approval. 
Below is a graphic showing the areas where the paid parking would be established.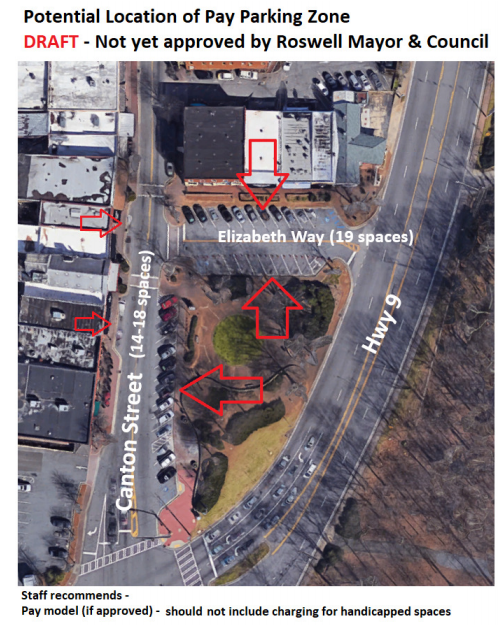 The meeting is tonight, June 10, at 7 p.m. at Roswell City Hall.