Mittie's Gift Shoppe at Bulloch Hall now sells goods made by local artists and vendors.
Before the pandemic hit, the gift shop primarily sold historical and Bulloch Hall-themed items. During the height of the pandemic, Bulloch Hall and the gift shop were closed and Bulloch Hall's largest fundraiser, the Magnolia Ball was cancelled. Friends of Bulloch Inc., the nonprofit dedicated to preserving the historic home, decided to host the ball virtually.
"We did have a NO Magnolia Ball and we raised a record amount $42,000, which was net to us," FOB president Bob Hagan said. "While we were pleased with this we know we needed more income to survive and do the projects FOB had planned."
Hagan said the gift shop was a good source of revenue for the nonprofit. However, they still needed to make up for money lost during COVID-19 closures. The FOB Board of Directors met and decided a good income for them would be increasing the exposure of the gift shop.
"First and foremost, we needed a name," Hagan said. "What else but Mittie's Gift Shoppe honoring Mittie Bulloch."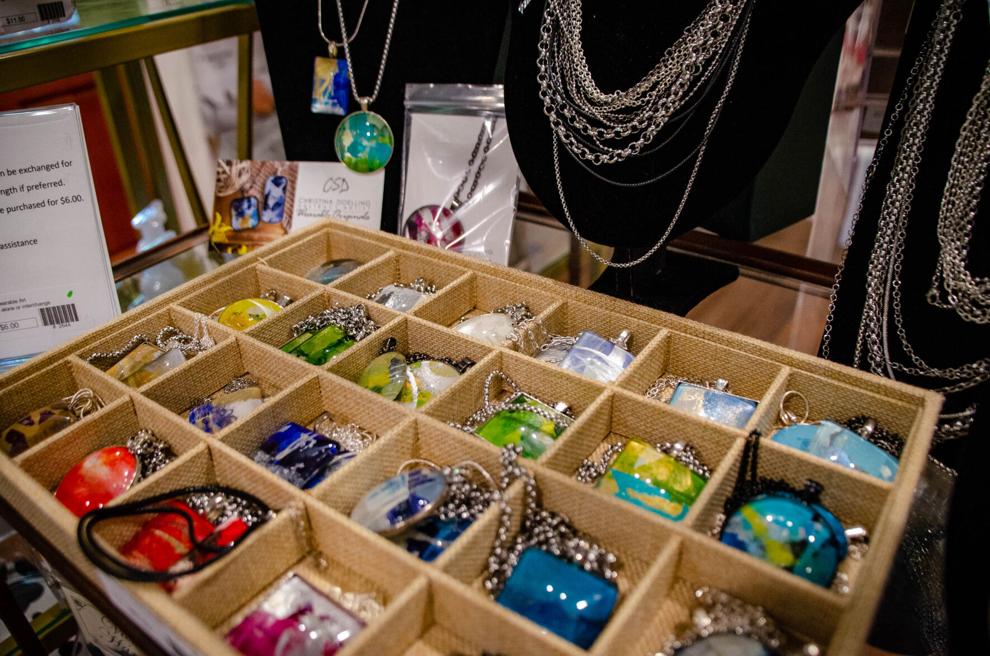 Now, around 50% of the merchandise at Mittie's Gift Shoppe is made by local vendors and artists. The shop features handmade items such
as jewelry, pottery, photography prints, artwork and more.
"We have been making selections for Mittie's that are unique from what you might see in other local gift shops," Magnolia Ball advisor and former chair Karen Schwank said. "In addition, some of our merchandise has that historical feel such as the magnetic paper dolls or wooden puzzles. We also have included products from many local artists and companies. We have products that can be customized such as wood maps of your neighborhood."
"Our hope is with the newly expanded inventory and new shop hours, we will increase our revenue in the gift shop to offset our losses for tours and rental income," Hagan said. "Our continued goal is to use all funds for the preservation of Bulloch Hall."
Mittie's Gift Shoppe is open Tuesday through Saturday 11 a.m. to 4 p.m. and Sunday from 1 p.m. to 4 p.m. More information on Friends of Bulloch can be found at www.friendsofbulloch.org.