With real world COVID-19 hospitalizations outstripping statistical models, hospitals are concerned but prepared for the coming months.
In a Floyd Medical Center board meeting this week, the executive vice president and chief of patient services at FMC, Dr. Sheila Bennett, said the hospital is seeing new hospitalizations stepping above projections made by MIT and Georgia Tech.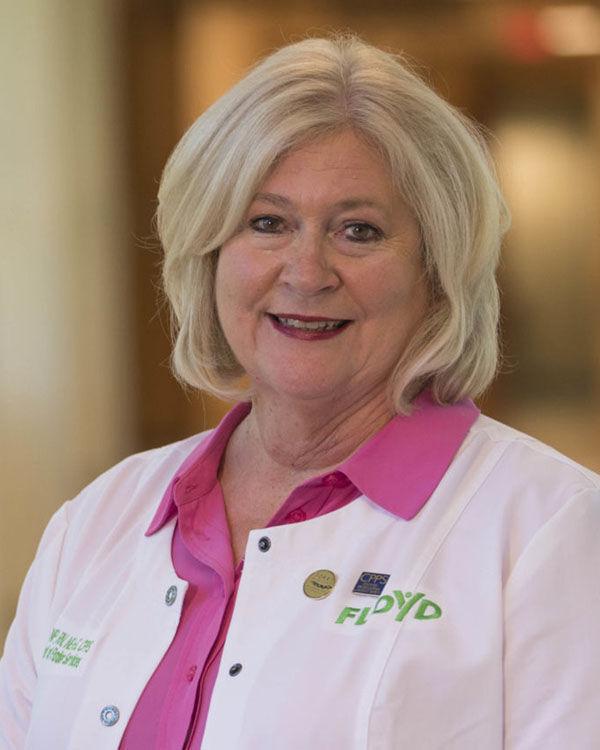 In March, when cases of the virus began arriving in the U.S., there was a concern that patients would overwhelm available hospital space, supply and staffing.
Locally, preparations were made for the worst case scenario, which never arrived, but the resulting planning has left Floyd County hospitals better equipped to deal with any potential surges.
So far there have been three peaks concerning hospitalizations from COVID-19 — one in March with the arrival of the virus; another in July, which lasted until early October; and now. Numbers are currently above the projections of a third peak, which may not crest until the end of December, Bennett said.
FMC and Redmond Regional Medical Center have each housed an average of between 25 to 40 patients a day since early October. FMC recently had an all time high of 57 COVID-19 patients this week and the hospital is preparing for more.
On the good side, many of the patients being hospitalized only have minor to moderate symptoms.
Preparation includes adding more beds on the second floor of what Bennett termed the Northeast Building on the FMC campus, which used to house Kindred Hospital and a Georgia Emergency Management Agency 20-bed mobile hospital unit.
Floyd is putting 18 additional rooms in that building to complement the 43 beds being used to house COVID-19 positive patients. It also has a 60 bed emergency overflow unit on the campus in a converted parking deck area.
Redmond is currently housing COVID-19 patients on the fifth floor of the building and in their west ICU area, CEO John Quinlivan said. They've also re-erected a GEMA portable medical tent outside the hospital, but there are no plans to use it at the moment.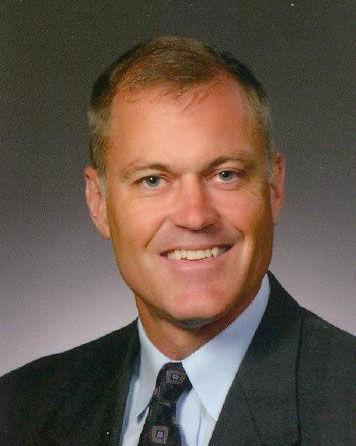 Quinlivan said Redmond was at around 17.5% capacity for COVID-19 patients as of Tuesday.
"If our COVID volume triples we could manage that. It wouldn't overwhelm us," he said.
Fatigue
It's been a long year already and with another wave of COVID-19 approaching, medical professionals are looking at a long rest of the year.
Both Bennett and Quinlivan talked about their staff being fatigued after working long hours for most of 2020.
"In the holidays everybody is looking forward to time off but we're looking toward another surge," Quinlivan said.
The state has chipped in at each hospital by supplying funding or positions. FMC has had just over 40 nurses and is looking at an additional 22 funded by the state. Redmond has had 15 nurses funded by the state and still has eight who are contracted through the end of the year.
Those state nursing contracts are up on Dec. 31, but the light at the end of that tunnel could be the potential distribution of a COVID-19 vaccine which should begin in December.
In a press conference on Wednesday alongside Gov. Brian Kemp, Georgia's top public-health official, Dr. Kathleen Toomey said they'll likely deploy the vaccine in waves as it becomes available once the FDA authorizes it for emergency use.
Both hospitals have set out vaccine administration plans with the hopes that much of their staff would be inoculated against COVID-19 by the end of the year.
Supplies and space
Both of Floyd County's local hospitals have used the time since the first wave of COVID-19 to not only replenish medical personal protective equipment but to also keep accumulating extra supplies.
"Our supply chain guys have been real heroes," Quinlivan said. "We've got stockpiles to get us through."
Those local reserves are also backed up with a state supply. Georgia has a 45-day to two-month emergency supply of PPE in the state reserves to send to hospitals and nursing homes.
But with the holidays approaching there is still cause for concern.
"Every time we've had a holiday we've seen numbers increase," Toomey said. The increase in cases are followed by hospitalizations and ultimately deaths.
Floyd County's mortality rate has stayed consistently below state and national averages — around 1.5% compared with just over 2% respectively. However, the deaths of two more Floyd County residents from COVID-19 were reported by the state on Tuesday, bringing the total number of fatalities to 73 — with 10 of those reported this month.
Toomey urged Georgians to follow guidelines — wear a mask, wash your hands and stay socially distant — during the holidays.
"We are prepared to handle whatever comes our way," Kemp said. "We want this to be a bump, not a spike."