If at first you don't succeed, try again ... and again ... and again.
In this case, the determination to win a Choice Neighborhood Planning Grant from the Department of Housing and Urban Development has finally paid off on the fourth application submitted by the Northwest Georgia Housing Authority.
"Hallelujah," was all Executive Director Sandra Hudson could say when the e-mail informing her of the $1,250,000 grant popped onto her computer screen.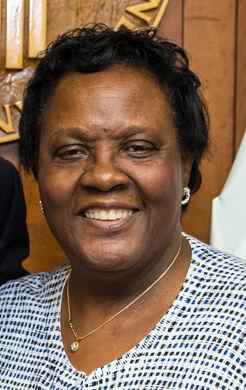 The grant will be used to plan what Hudson hopes will be a compete transformation of the Maple Avenue corridor over the next several years.
HUD received 20 applications for the planning grants this year and Rome was one of four that received grant funding.
"This is a huge win for Rome," said Lee Hight, chairperson of the Northwest Georgia Housing Authority. "Each time we worked harder and harder to make it a better, and better and better application. Mrs. Hudson never lost faith. She has a vision for what it could do for Rome and it's finally come true."
The $1.25 million grant is less than what NWGHA sought in its application.
However Kurtz said HUD believes it is sufficient to successfully implement the grant proposal.
"You are to be commended for your efforts to develop a viable, feasible approach to plan for your neighborhood transformation," wrote R. Hunter Kurtz, assistant secretary for Public and Indian Housing.
The letter states it will be essential for the housing authority to work closely with HUD officials to ensure that a transformation plan is developed in a timely and efficient manner.
The success of the way the plan is developed and implemented will go a long way toward what Hudson hopes will one day result in a $30 million implementation grant to carry out whatever plan is put forward.
"We plan to meet with the community and City of Rome and we all have to agree (on a plan)," Hudson said. "I would like to see Maple Street completely transformed."
During one of the previous applications, Hudson said that one of the features that had been proposed was a tunnel like passage under the railroad tracks near the Floyd County Public Health Department building on East 12th Street to facilitate the passage of pedestrians from the East Rome community to the Boys & Girls Club or Anna K. Davie Elementary School.
Whether or not that becomes a part of the new project remains to be determined.
"I grew up on Maple Street so this is personal to me," Hudson said. "We used to have a lot of businesses on Maple Street, we didn't have any blighted houses. It was nice, a nice safe community. Now we can go and bring back the old neighborhood feeling."
Hight also said thanks to Rome City Manager Sammy Rich and the City Commission for hanging in there through each application and continuing to support the housing authority in its efforts.