The first Black judge in Woodstock was recently appointed as an associate judge on the city's municipal court bench.
Jeremy Abernathy was recommended to city officials by Woodstock Municipal Court Chief Judge Robert Tidwell, who says Abernathy is the first Black judge in Cherokee County.
"I think it's an honor to be selected in such an esteemed role," Abernathy said. "It's a great privilege that honors the past and sets a course for the future."
Abernathy, a partner at the Marietta law firm of Abernathy Ditzel Hendrick Bryce, said there have been many well-qualified professionals in the past who were not allowed to serve on the bench due to the color of their skin. At the same time, Abernathy said he wanted his appointment to help set a course for the future by having a judiciary in all areas that reflects a diverse society.
"It means a lot to me to have someone I have full confidence in to fill this role," Tidwell said. "I trust his judgement completely."
Though Abernathy was not among those who asked him about the opening, Tidwell said he was led to recommend Abernathy due in part to qualities such as his demeanor, personality and wisdom. The Woodstock chief municipal judge said he has always walked away highly impressed with Abernathy's demeanor and overall character.
"I was looking for someone who is looking to serve the community, not just use this as a stepping stone to something else, and I truly see that in him," Tidwell said.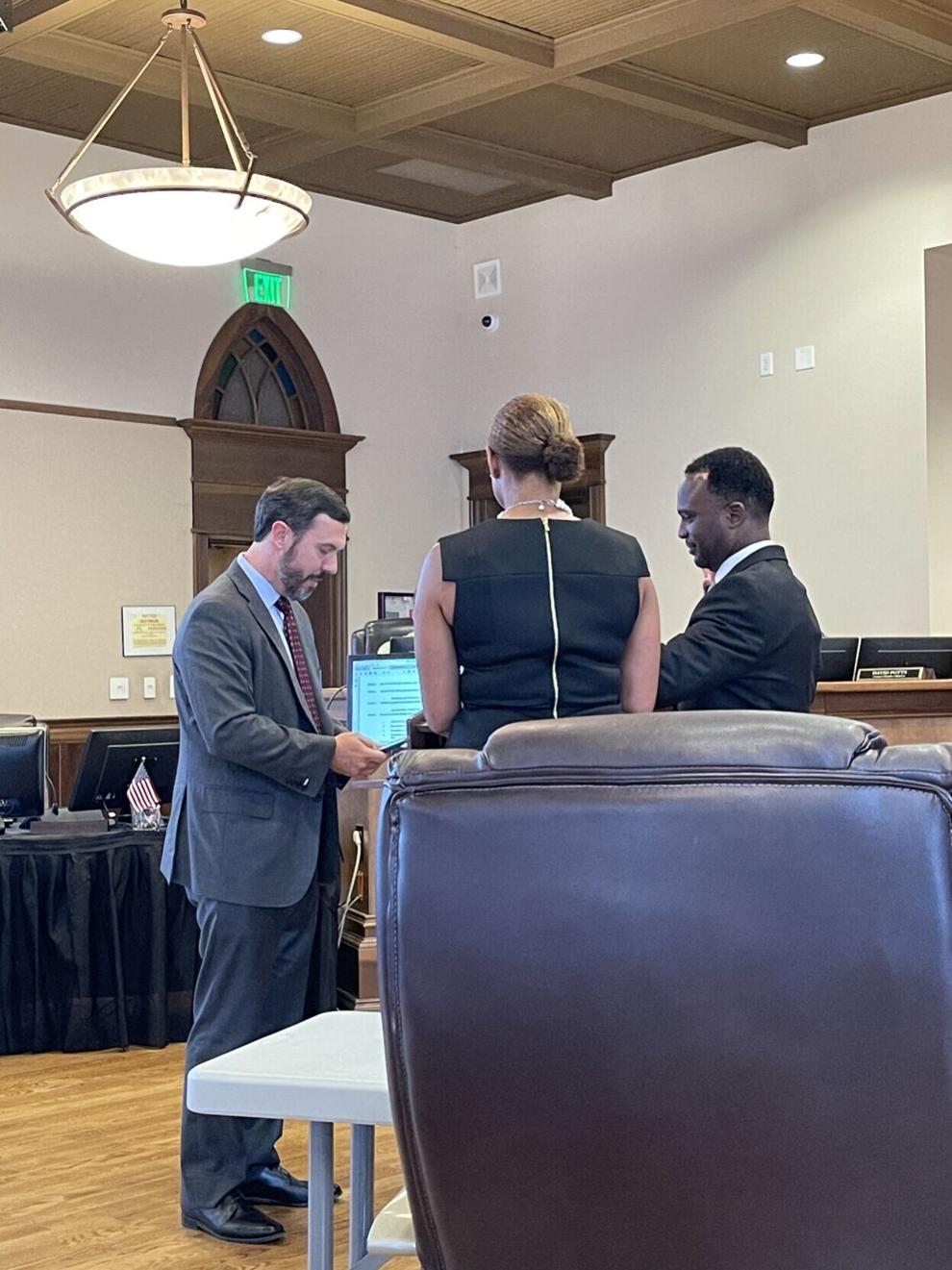 Abernathy was sworn in as Woodstock's newest associate judge during the city council meeting May 24. Earlier this month, when Tidwell was unable to be present for a session of the Woodstock Municipal Court, Abernathy took his place on the bench. The morning calendar was light, but the afternoon calendar was a bit heavier, Abernathy said. He said he kept his focus on serving the people of Woodstock to the best of his ability and doing the job he was charged with doing.
Under Georgia state law, municipal courts are allowed to hear cases involving violations of local and state traffic laws that are broken within the city limits, and shoplifting of property valued at $300 or less.
Although he may be relatively new to the position of associate judge, Abernathy said he has been interested in working in law for many years and has been practicing since 2007.
"As a very young child, I knew I wanted to practice law and advocate on behalf of people," he said.
Abernathy earned his bachelor's degree from Morehouse College in Atlanta and received a doctorate in law from Loyola University New Orleans. While studying to enter the field of law, Abernathy engaged in a summer clerkship with Justice Robert Benham of the Georgia Supreme Court, and he has also spent time serving as a clerk for Judge Mark Anthony Scott in the Superior Court of DeKalb County.