It only took a jury 10 minutes to convict a Floyd County man of shooting another man in the back during an incident on Shorter Avenue in 2018.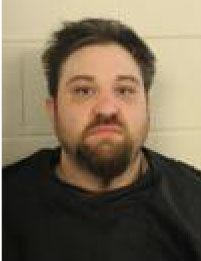 After deliberating for the short time, the jury came back on Wednesday to find Michael Wade Hastings guilty on charges of aggravated assault, aggravated battery and possession of a weapon during the commission of a crime.
The incident took place early in the morning on Oct. 10, 2018. Hastings was in a car with Nichole Hill when they picked up Sigmund White. The three drove around, making several stops before Hill began physically attempting to kick White out of the vehicle.
Prosecutors said Hill began physically attempting to kick White out of the car on Shorter Avenue near Alto Plaza.
"(White) is just trying to grab his groceries before getting out of the car," said Rome Circuit Assistant District Attorney Leah Mayo, and at that point Hastings fired the first shot at him.
He didn't realize Hastings had fired a shot yet, Mayo said, but he knew his life was in danger and fled. Hastings fired a total of nine times at White, who fled down Shorter Avenue toward Sherwin-Williams.
Police arrived a short time later and found White shot in the back. Rome Police Department officer Greg Brummitt plugged the gunshot wound with his finger as he waited for EMS to arrive.
White was taken for surgery at Floyd Medical Center. Hastings and Hill were found later by Rome police at an area off Burnett Ferry Road.
Dr. Paul Brock testified that White was lucky the bullet hit a rib and fragmented, because it was headed straight for his heart.
During the trial, Hastings claimed he was justified in the shooting because he was defending Hill. The prosecution disagreed with that contention.
"There is no justification when a man is shot in the back as he is running away," Mayo said.
After the verdict White said he was happy the case was over. The case had been headed to trial the week an emergency judicial order shut down jury trials across Georgia in response to the pandemic.
Sentencing for Hastings has not yet been set.