The Chattanooga Gas regional Director of Operations for Southern Company Gas, Paul Leath, said the major 12-inch line under construction in Rome is right at 89% complete.
Leath blamed some of the construction slowdowns on weather and soil conditions, during a discussion with Rome business leaders.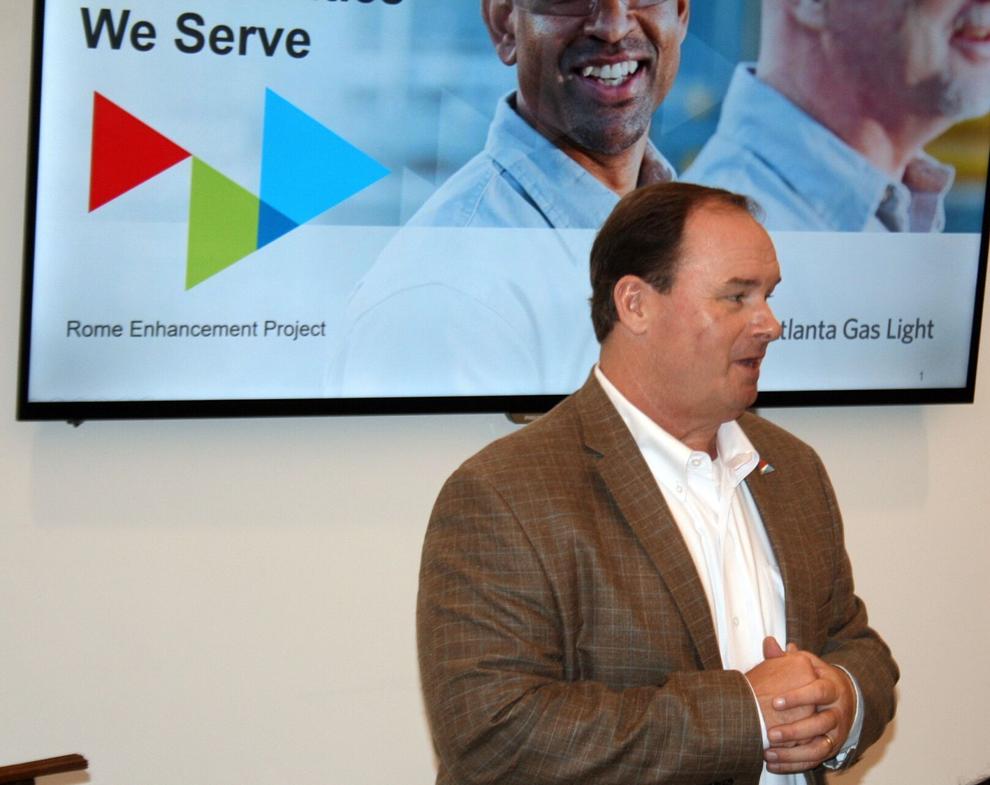 "We had a leak on a service line (along Charlton Street) two nights ago and that was caused by a partial collapse of a trench onto (an existing) service line," Leath said.
Aside from the obvious weather issues, he told members of the Greater Rome Existing Industries Association that it was taking longer to shore up trenching after rains to make sure the trenches are secure. 
The gas company executive also explained the company wanted to eliminate the gravel compaction over the new pipeline and that it has taken extra time to coordinate the placement of concrete or asphalt to cap of the trenches.
"Quite honestly it's safer and it eliminates a lot of issues when we do that," Leath said. "Other delays, sometimes there might be technical issues they encounter as they go through the chert."
Chert is a hard, fine-grained sedimentary rock composed of microcrystalline quartz and it frequently occurs is massive beds across Northwest Georgia.
"It doesn't retain moisture and it's a challenge to dig in," Leath said. He told had never heard of the material until the Rome project got underway.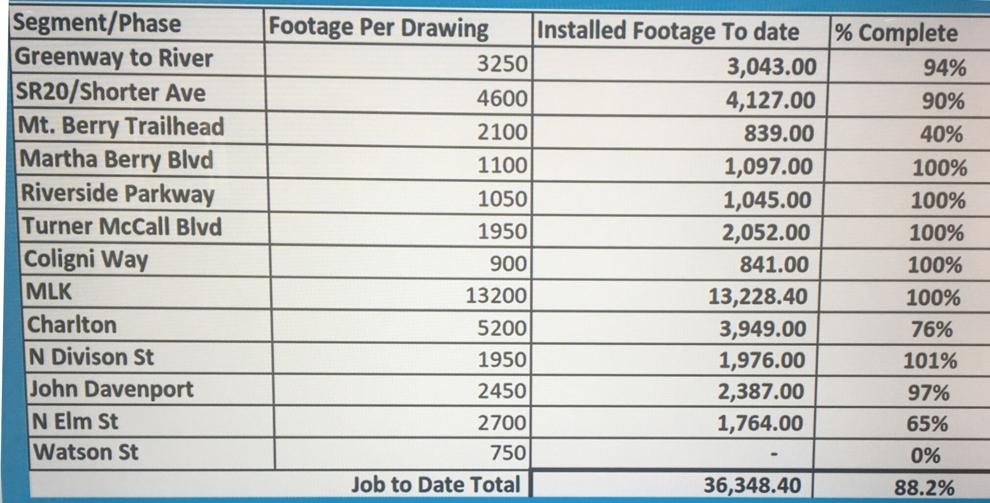 The company started work up in the Ridge Ferry Park are during the winter with the idea of getting out of the park before the peak of summer activities.  The line was finally pulled under the Oostanaula River just last week. 
"I know they had challenges with the boring," Leath said. "I think they had some technical issues and had to re-run it which might have been a challenge."
Work at the Mt. Berry Trailhead on the west side of the river is only 40% complete, according to a chart Leath presented to the industry leaders. The North Elm Street section of the pipeline is about 65% complete
Work on Charlton Street in Summerville Park is listed as being 74% complete. Leath said the work on Charlton is expected to be finished around the end of the month. 
When complete this fall, the major gas line upgrade will allow International Paper to convert a coal-fired boiler to natural gas.