A new Financial Opportunity Center has opened in DeKalb County to provide financial coaching, job placement services and employment training.
Lutheran Services of Georgia hosted a ribbon cutting ceremony and reception for its new Financial Opportunity Center (FOC) in Clarkston, developed in partnership with Local Initiative Support Corporation (LISC) last week. The center is located at 3519 W Hill Street, Apt. F11 in an apartment complex.
"We chose this location because it is centrally located and we've been working with many people who live at this complex for a while," said Melissa Pinsky, communications manager for Lutheran Services of Georgia. "It is a welcoming location that can be less intimidating for some of our clients who would have to travel to an office building."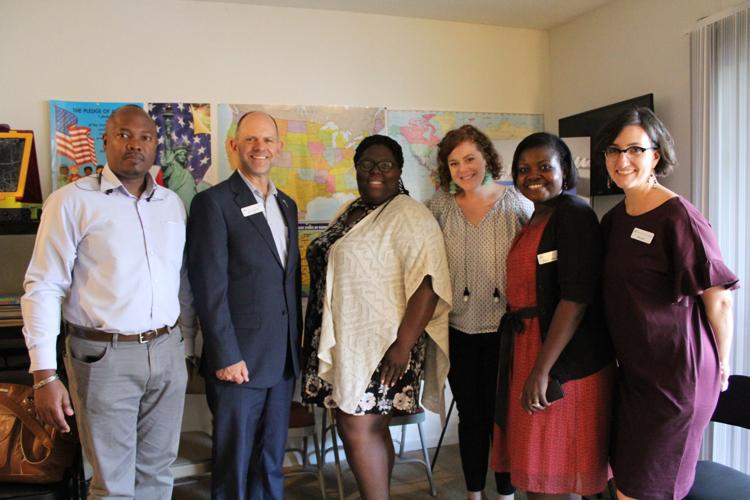 At the Clarkston location, Pinsky said the organization will continue to serve those involved in refugee resettlement programs in the city. Goals include building smart money habits, developing careers, accessing assistance, and focusing on a financial future. One-on-one financial coaching as well as group workshops and seminars will be provided through the center.
"A lot of our clients who are refugees are not familiar with our banking system and institutions, so we want to help them take those initial steps," said Pinsky. "Education can involve everything from understanding how to improve credit and credit scores, to budgeting and saving for future purchases and more."
In the future, the center will extend services to all residents of DeKalb County and help with job placement, career coaching, job readiness training, connection to available income support, assistance with applying for benefits, referrals to additional community support and more.
The center will work through appointments. For more information, contact Financial Counselor Kabalega Ojwok at kojwok@lsga.org or by calling 404-275-6195.