As MARTA prepares to approve its $1.3 billion fiscal 2022 budget, its leader said the transit organization is doing its best to return to normal service levels after offering limited service for over a year due to the COVID-19 pandemic.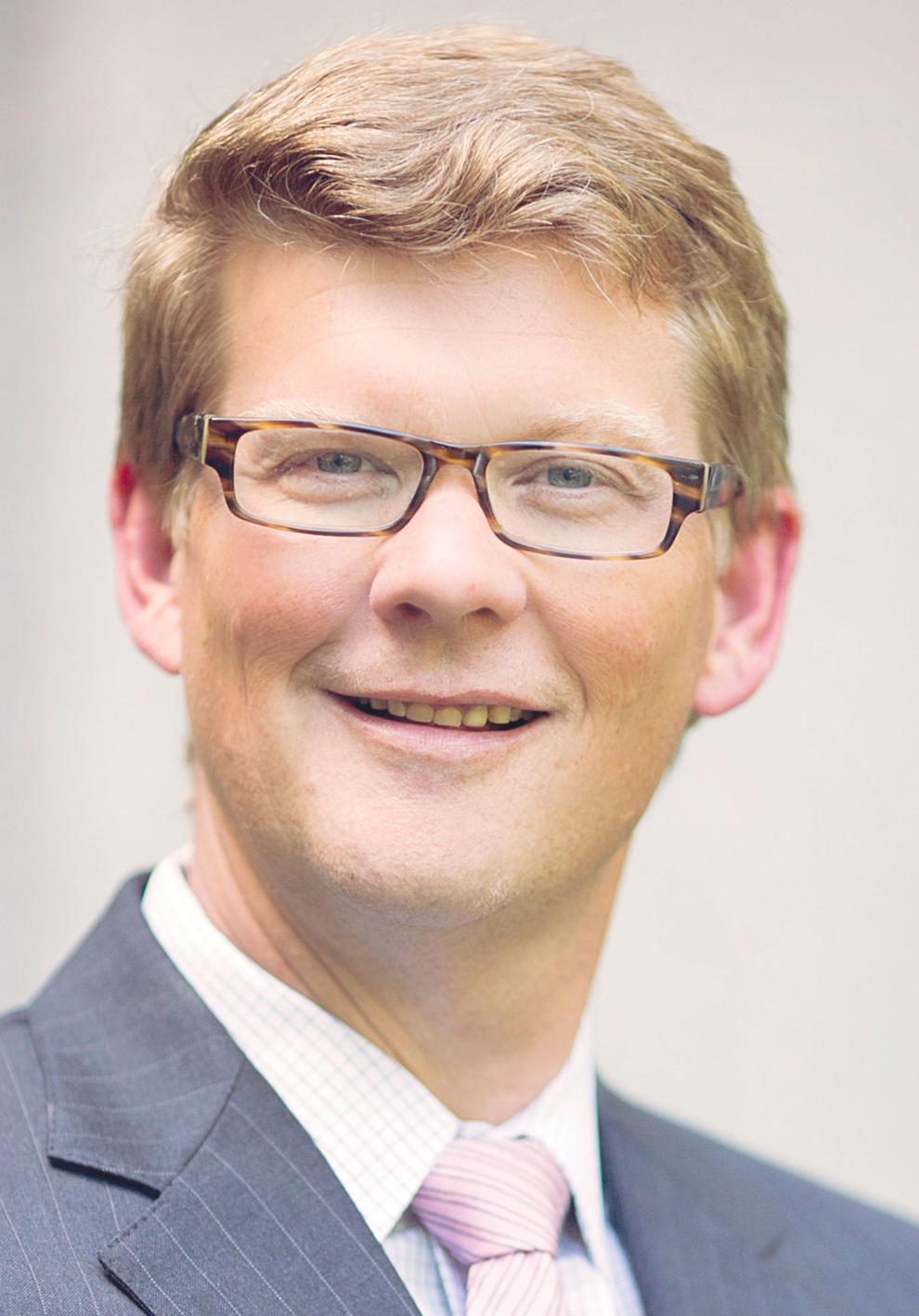 "We're fully budgeted to provide the same level of service we were providing pre-COVID-19, so that's important," General Manager/CEO Jeffrey Parker said. "We have reestablished all of our (110) bus routes. The frequency is not the same. We're trying to match the ridership and also make sure that we don't have overcrowding on our buses. We're still in the middle of this pandemic, so we want to be very conscious of that.
"Our ridership is very, very slowly coming back, at a rate that some of the businesses in the region need to reopen for us to (return) to the pre-COVID-19 levels. So (the goals are to) restore the bus service, add the rail service to match the need but ultimately have the funding to continue to provide the same service at the same levels we always have been (in)."
Parker spoke about the budget during a MARTA quarterly update at the Fulton County Board of Commissioners' May 19 meeting at Assembly Hall in downtown Atlanta. The budget is split into two parts: the proposed operating expenditure budget is $557.1 million, and the comprehensive capital expenditure budget, which includes More MARTA Atlanta and More MARTA Clayton County, is $749.2 million.
It's expected to be approved by the agency's board in June and go into effect July 1.
The previous April, the transit organization reduced its service to only 41 routes as part of its essential service plan due to the outbreak, and from then until April, it restored a dozen routes to increase service to 53 total. As such, it's received complaints from residents across Fulton and even their cities' mayors — from Alpharetta to Palmetto — about the impact that decision has had on them.
The budget will include improvements to two stations as part of an overall plan to rehabilitate five stations in Fulton, at a cost of $8 million each. In fiscal 2022, the College Park and East Point stations will begin their projects, at a cost of $5.2 million and $1 million, respectively for just that year.
Improvements will be made to the Sandy Springs, Medical Center and North Springs stations in fiscal 2027, 2028 and 2029, respectively.
Other projects slated to be included in the fiscal 2022 budget are the bus rapid-transit initiatives on Georgia 400 ($489,188 spent through April 1, with $667,768 planned for fiscal 2022) and South Fulton Roosevelt Parkway ($170,848 spent through April 1, with $1 million planned for fiscal 2022).
MARTA also plans to continue its transit-oriented development program, with $40,000 spent through April 1 and $865,000 set for fiscal 2022. Bus stop amenities have received $825,000 through April 1, with $1.4 million planned for fiscal 2022.
The agency also proposes to spend $41.2 million on its state-of-good-repair projects for train stations in fiscal 2022 and has already spent $31.5 million in the current fiscal year. MARTA has allocated $51.4 million total for all projects in fiscal 2022.
When asked by District 2 Commissioner Bob Ellis how MARTA's labor situation is going, Parker said it's had "a minor slowdown in hiring" during the pandemic due to COVID-related restrictions.
"It was really difficult to train people, so we did slow down the hiring," he said. "We've really restarted that in a meaningful way. Our hiring is pretty level right now, so we do have some vacancies, more so on the maintenance side but nothing to a level that we can't manage ourselves through. And we're really ramping up our hiring so make sure we have sufficient resources."
Parker said he plans to meet with U.S. Secretary of Transportation Pete Buttigieg when he visits Atlanta May 21 and is looking forward to see how MARTA can benefit from President Joe Biden's $2 trillion infrastructure initiative, also called the American Jobs Plan.
In a May 20 news release regarding a U.S. Senate Banking, Housing and Urban Affairs Committee hearing, U.S. Sen. Jon Ossoff, D-Atlanta, said he got a commitment from Buttigieg "to help strengthen and expand MARTA service and advance completion of the Atlanta BeltLine."