Mayor Keisha Lance Bottoms wants to close the Atlanta City Detention Center and transform it into the Center for Equity.
But new Fulton County Sheriff Patrick "Pat" Labat, who took office in January, wants the county to buy the detention center from the city and use it to address the Fulton jail's overcrowding issues.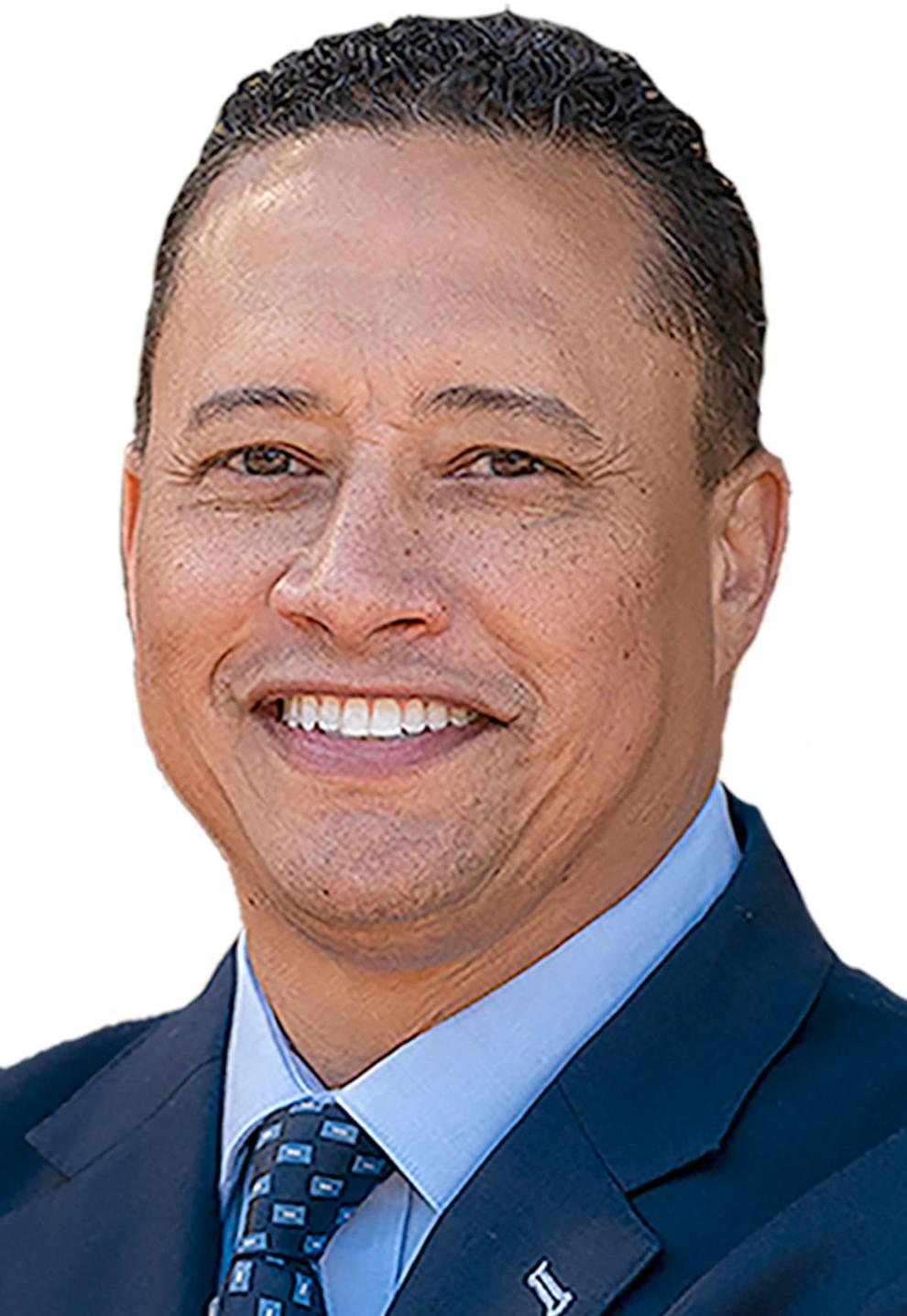 "I completely understand the mayor wants to get out of the city jail business. I want to serve our community holistically and use the detention center to do this," said Labat, who added Atlanta could save $18 million annually by selling it to the county.
He made his pitch at the Atlanta City Council's public safety and legal administration committee's Feb. 18 work session, which was held virtually due to the COVID-19 pandemic. Labat, a 30-year Atlanta law enforcement veteran, is familiar with the detention center. As the Atlanta Department of Corrections' chief, he spent 10 years managing the facility and even talked to previous Mayors Shirley Franklin and Kasim Reed about its use during their tenures.
The detention center, which sits on 55 acres downtown, has a capacity of 1,314 inmates, but its average daily population year to date is 25.
In 2018, Bottoms signed an executive order to end its relationship with U.S. Immigration and Customs Enforcement (ICE) and remove all of its inmates from the detention center. Incarcerations there have decreased 70% over the past four years, from 30,300 in 2017 to 21,700 in 2018 to 20,100 in 2019 to 10,500 last year. The detention center still holds inmates arrested on minor charges and awaiting their cases in the Municipal Court of Atlanta.
Having the county purchase the detention center, which is on Peachtree Street and is only four miles from the Fulton jail, is part of Labat's plan to consolidate all of the county's inmates into one area. Fulton's jail, which is on Rice Street and opened 32 years ago, was built to house 2,591 prisoners.
But it is holding 2,942 today, with 234 inmates having to sleep in makeshift beds called boats, the sheriff said. Council members who spoke at the work session and have toured the facility said they were very concerned by the conditions they saw there.
"Right now almost 45% of the (inmates), specifically 1,195 individuals, have been arrested by the Atlanta Police Department," Labat said. "Those charges lie in wait to be arraigned and charged and adjudicated."
The county jail is so overcrowded that all of Fulton's female inmates are housed in a 22-year-old south jail annex in Union City. They, along with defendants who are 17 but jailed and tried in court as adults, would be moved to the detention center.
Labat said Fulton has spent $1 billion to maintain or upgrade the county jail just in the past 10 years. He added he hopes to have the county build a new jail, which would cost $400 million to $500 million and hold 4,000 to 5,000 inmates total, as soon as possible.
Its construction could be modeled after the DeKalb and/or Gwinnett counties' recently built jails, which allow for more or larger facilities to be built adjacent to the new original one if its population rose enough to warrant it.
When asked by District 12 Councilwoman Joyce Sheperd, the committee's chair, about Fulton's plan for a new county jail, the sheriff said, "We are in the embryonic state at this point. In the best of all worlds, my goal would be to break ground within a year and a half."
For nearly a year, the pandemic has put limits on the Fulton justice system, causing it to suspend jury trials due to courtrooms' social distancing concerns and to limit other courts to virtual formats. The county jail has been directly impacted, Labat said.
"One of the things we've done is working with our solicitor general (Keith Gammage) and DA (Fani Willis)," he said of a plan to help clear Fulton's case backlog, which includes Willis' proposal to convene two grand juries simultaneously. "Right now we have 730 individuals who have been in custody and had at least one court appearance and have been in custody for at least 365 days.
"We need to clear them out. The lease or purchase of (the detention center) will not only be a release valve (on the situation) but also treat (inmates) more equally and better."
He added that prior to the pandemic, the county's unindicted caseload was only 3%, but since then it's jumped to 44%. Labat said if the county was able to purchase the detention center, it could move inmates there as quickly as 30 days later.
He added a new jail would help the sheriff's office "treat inmates more like humans" and address the county's concerns regarding prisoners with mental health problems.
"It sounds like a sound bite to many, but the state has over the past several years closed down mental health services," Labat said. "Right now we have 85 individuals that are at different programs throughout the state just to determine if they're competent to stand trial. I have two inmates who have been awaiting trial since 2015. Unfortunately, they did shoot and kill a police officer."
He said he also hopes to reduce the jail population by using reentry programs, including a women's entrepreneurship initiative, and PAT3 (Preparing Adult Offenders to Transition through Training and Therapy), which provides job experience for inmates who qualify and was used by Labat and the city before he retired in 2019. Some of those initiatives could be carried out at the Gateway Center, an Atlanta facility that provides housing and services to homeless individuals and families.
But Labat's pitch could be all for naught. Bottoms did not attend the meeting, but Atlanta COO Jon Keen did. Keen said the mayor recently sent Fulton Board of Commissioners Chair Robb Pitts a letter reiterating her stance on the detention center's future. Labat said he hasn't seen the letter yet.
"The mayor was clear in her letter to Chairman Pitts in that is the purpose of the (detention center) would be a higher purpose for that land than incarceration," Keen said.
Also, residents who have spoken out on the issue, including voters, are split on the issue, though most support closing the detention center. At the work session, there were 60 individuals providing public comment that lasted one hour and five minutes, and the first 10 speakers said they want it closed. At the Feb. 4 committee work session, which was about the city's plans to improve its justice system, there were 128 comments, and the first 20 were from residents backing the closure.
"The city council needs to keep their promise to close it. Police accountability and the jail's closure will be topics of interest in this fall's election," one woman said at the Feb. 18 work session.