When Tina Lilly started her tenure as the Georgia Council for the Arts' new executive director March 18, she began at a time when arts venues and organizations statewide remain shut down due to bans on large-scale events caused by the COVID-19 pandemic.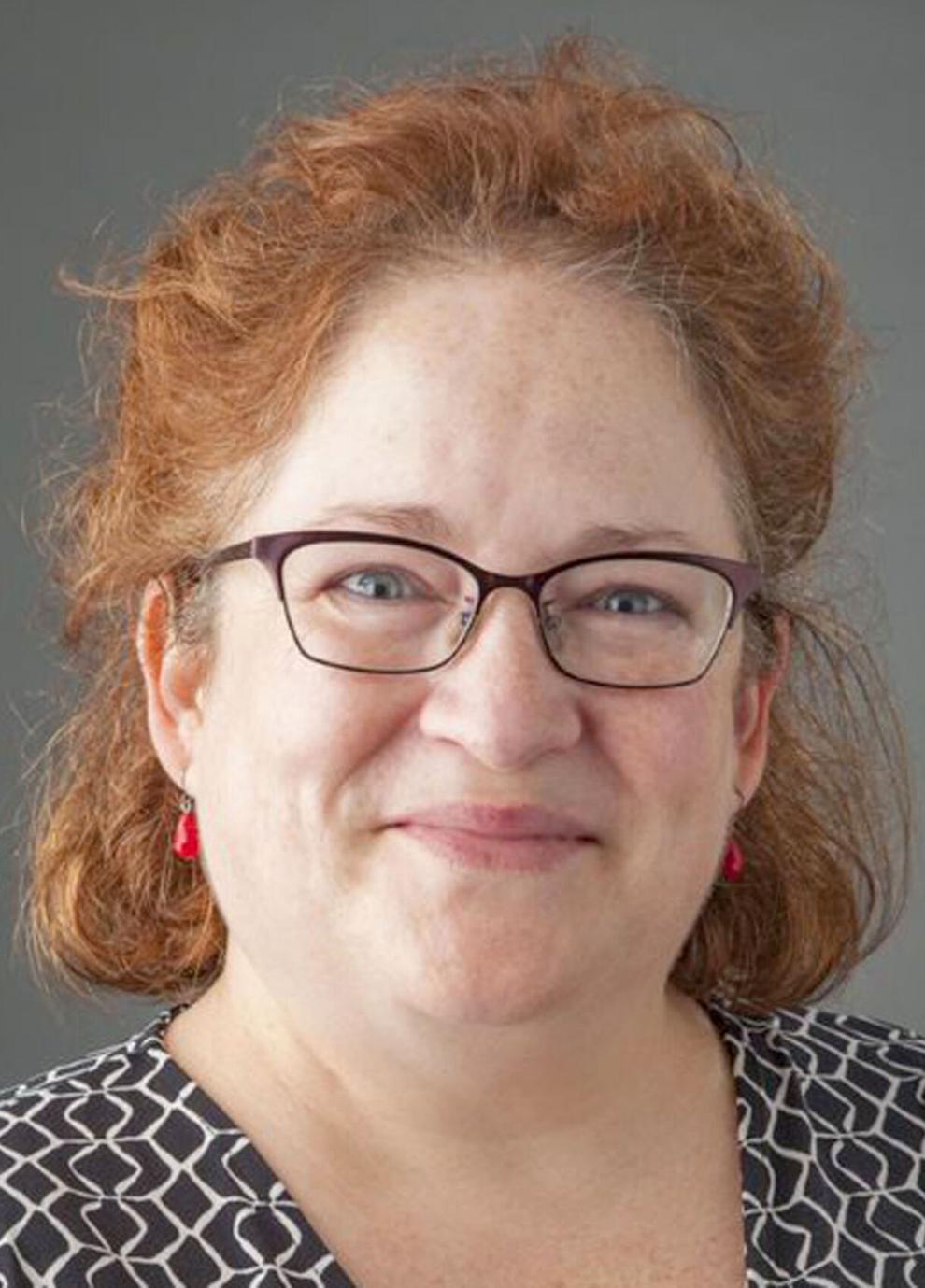 "It has been really tough," said Lilly, who replaced Karen Paty, who resigned last summer after serving in the role for nine years. "Certainly the arts industry has weathered storms before but never a storm that prevented them from doing the work they do, prevented artists from getting together on a state, prevented the audience from attending. They've had a hard time figuring out how to continue to do what they do, plus how do you raise money when the opportunity for sponsorships is diminished when you're having to lay off, furlough, let go full- and part-time staff members and yet you're still having to face these tough issues and tough challenges."
Lilly, who has about 35 years of arts industry experience, has spent 14 with the council and previously was director of its $2 million grant program. She said the council, a division of the Georgia Department of Economic Development, has partnered artists with others around the state to help them survive the pandemic.
"GCA has really tried to focus on supporting this industry," Lilly said. "We have been partnering with other organizations in the state, such as Georgia Lawyers for the Arts, the University of Georgia Small Business Development Center and the Georgia Center for Nonprofits, to provide information to them about opportunities that are available. What are the legal ramifications of live-streaming? How do you do that?
"We work with others in the (Georgia) Department of Economic Development such as Explore Georgia, the film office, working with them on creative ways getting the word out about how arts organizations can take advantage of film tax credits if they're doing filming of their work, opportunities to use their venues as venues for movies and TV shows. Anything we can do to weather this storm."
The $1.9 trillion American Rescue Plan Act, signed into law by President Joe Biden March 11, will serve as a shot in the arm for Georgia's arts industries, Lilly said.
"It is gonna be a massive help to local arts organizations," she said.
While local arts venues and organizations applying for funds offered through the rescue plan act said they don't yet know how much they'll receive because the application process doesn't begin until late April, Lilly said the council could separately receive more than $800,000 to distribute to arts organizations.
She based that amount on the fact that the council received $504,000 last year through the Coronavirus Aid, Relief and Economic Security (CARES) Act, which allocated $75 billion to the National Endowment for the Arts (NEA), which then passed the funds down to each state organizations such as the council. The rescue plan act will include $135 billion for the NEA.
"We should know (the exact amount) in April," Lilly said. "Also, organizations will be able to apply not only to us but directly to the NEA for support."
The rescue plan act also includes other buckets of funds that can be used for arts venues and organizations. There's $135 billion going to the National Endowment for the Humanities and $200 million going to the Institute of Museum and Library Sciences, both of which will distribute the monies to facilities and organizations nationwide. They can start applying for those funds in late April. Also, municipalities will receive separate funds, some of which can be spent on their arts venues and/or organizations.
There's also the $15 billion Shuttered Venue Operators Grant program, which is implemented through the U.S. Small Business Administration and is part of the Consolidated Appropriations Act, which was signed into law Dec. 27. That application process opens April 8.
"So there are some incredible sources of funds that there haven't been for these organizations, which are small businesses in most cases. So it's going to be great," Lilly said.
Some metro Atlanta arts venues and organizations have already received funds through the federal Paycheck Protection Program (PPP) loan program.
Lilly said the arts industry has a huge economic impact on the state, adding there are about 2,800 nonprofits in Georgia and about 1,800 in metro Atlanta. Those nonprofits employ about 31,000 individuals statewide, including 6,400 in metro Atlanta. But if you include the for-profit creative industry such as TV/film production, there are about 140,000 employed statewide.
While Lilly didn't have statistics on the financial losses the state's arts nonprofits have had due to the pandemic, she said the information tabulated from the council's COVID-19 relief grant program paint a grim picture.
"(There were) 149 applications for that grant, (and) those organizations reported a total of $58 million in losses, and the ones in metro Atlanta alone reported $44 million in overall loss," she said. "Of those applicants for that grant, 19% reported they had furloughed full-time employees, and 35% reported that their full-time employees had taken reduced hours or reduced pay. That's how a lot of them are getting by without terminating employees, cutting pay."
She added Americans for the Arts, a nonprofit devoted to advancing the arts nationwide, estimated Georgia's arts industry has lost $4.5 billion due to the pandemic.
"They estimate that the creative industries workforce makes up about 57% of Georgians that were unemployed as of July," Lilly said. "I don't think most people realize the arts make up 4 to 5% of the state's GDP (gross domestic product). On the Americans for the Arts website, they compare the size of the arts industry to the size of the construction industry in the state, which everyone would understand."
She added the arts' impact on Georgia's economy is $2.2 billion for nonprofits and $62.5 billion for the creative industry overall.
"I think it's important because the arts are not a standalone industry," Lilly said. "Maybe folks can put off going to a play or going to a concert, but the arts are so integral to tourism, to film, to downtown development, to the schools, the colleges that are training these artists and they're looking for places to live and do their work."