Using the phrase, "Together We Are Stronger," the Fulton County Department of Behavioral Health and Developmental Disabilities, which provides services to those with substance-abuse issues, has been pleased with the response to its celebration of September being National Recovery Month.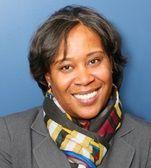 Director LaTrina Foster said the department has three goals that support the overall objectives of the National Recovery Month initiative.
Those goals included increasing community awareness of behavioral health issues within the community, including substance abuse, while also coordinating the efforts of health and substance abuse providers within the county so there would be no duplication of services, she said.
In addition, the department always wants to influence those with behavioral health or substance abuse issues, to reach out to them for help.
As its final event related to National Recovery Month, the department will host an open house at the South Fulton Service Center in College Park on Sept. 26 from 3 to 4:30 p.m.
Earlier this month the county also held a recovery fair outside Assembly Hall in the Fulton Government Center in downtown Atlanta and a town hall meeting at City Springs in Sandy Springs.
Foster said there are about 34,000 individuals in the county that have a behavioral health or mental health diagnosis, but are uninsured and unable to financially afford help.
"Our mission is to provide free behavioral health issue services, which encompasses mental-health and substance-abuse disorders," she said. "The number of those suffering from such disorders usually rises as the population of that area also increases.
"It is estimated that one out of every five Americans will experience a mental health diagnosis within the course of their lives. Fulton County offers free or low-cost services for those struggling with addiction or other behavioral health challenges."
On the average, Foster said, her department sees more than 80 patients during the week, and she wants to make sure Fulton residents know what services her department provides.
It is her hope that once a patient receives treatment in her department, that patient will go out and tell others of the available treatment.
"Once and individual obtains treatment, they can then turn around and help another individual who may be hesitating in seeking treatment but can see in that person that recovery is for real," Foster said.
A county news release concerning National Recovery Month included the story of Ryan, a 31-year-old man who had been in recovery for five years. Ryan had lost several friends to opioid addiction and had two brushes with death himself because of overdoses.
With the help of his father, he entered a recovery program which helped him beat his addiction.
For more information about the department, visit bit.ly/2mlZHo1 or call 404-613-7013.