In May, Fulton County Schools' students and employees can be free while engaging in on-campus outdoor activities amid the COVID-19 pandemic.
Starting May 3 (for all high schools) and May 17 (for all other schools), pupils and workers won't have to wear masks any time they're outside while on campus.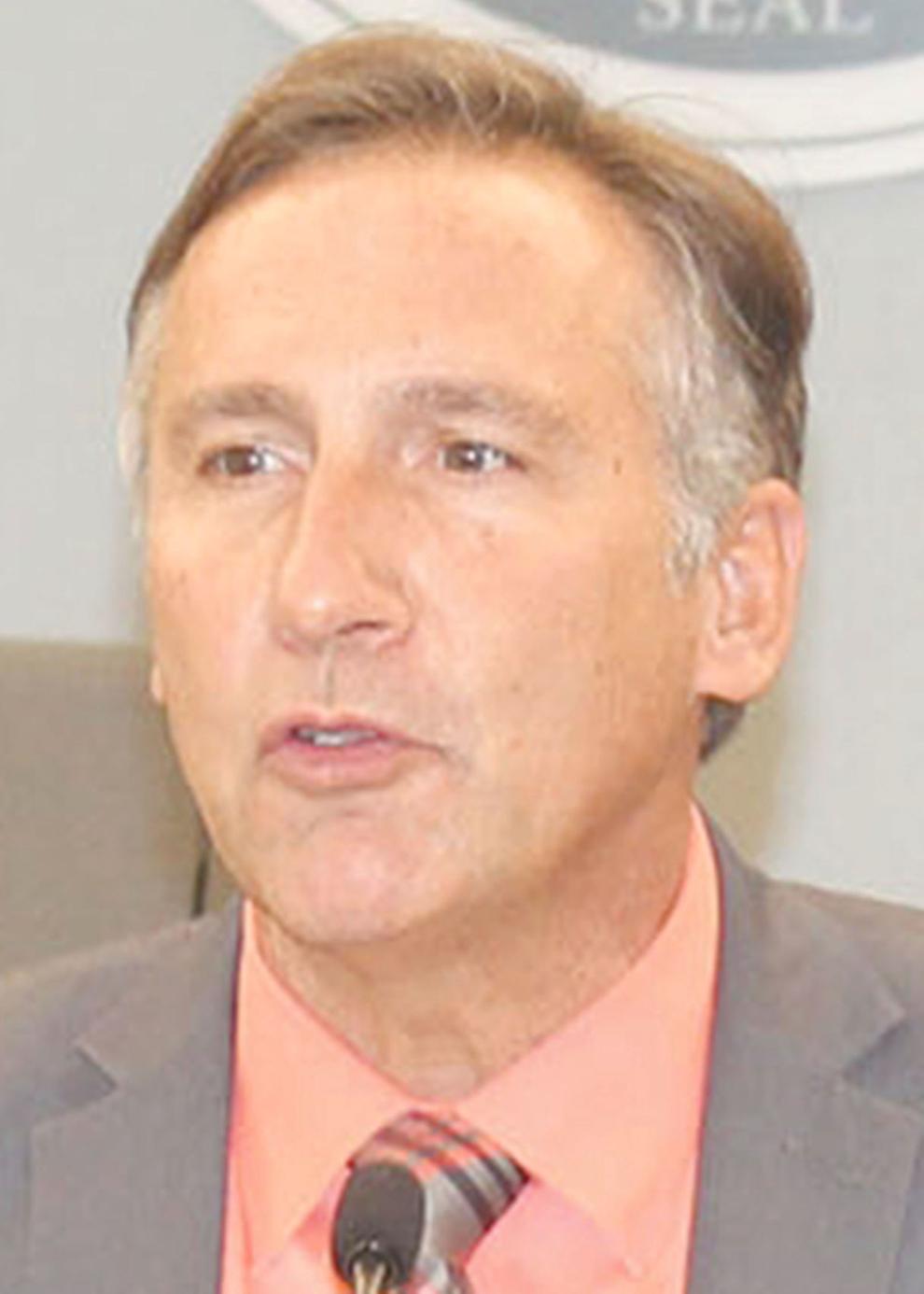 "We hope students can experience more normality between now and the end of this school year," district Superintendent Mike Looney said.
That outbreak-related change was one of several Looney and other district officials announced at the Fulton Board of Education's April 22 meeting at the South Learning Center in Union City.
According to a document on the district's website, starting May 3, all high school students and employees are recommended but not required to wear masks during any outdoor activities. Also, at all high school-sponsored outdoor events such as sports competitions, visitors and spectators are recommended but not required to wear masks, and seating will be restored to maximum capacity.
Beginning May 17, the same outdoor mask rule will be in effect for all pre-K through eighth-grade students and employees. Also, school leaders, in communication with community support groups, can schedule and host outdoor end-of-year celebrations at max seating capacity.
But at all schools, other pandemic-related health and safety measures will remain in place, including wearing masks indoors. District 2 board member Katie Reeves asked Looney if the lower grades could return to mask-less outdoor activities sooner since national health data has shown that younger children are less vulnerable to the virus than older ones.
"I appreciate your position and I understand your point of view. We've received hundreds of emails in the last 48 hours or so, and it's split," he said of the policy changes as a return to normalcy. "Our approach is slow, measured and cautious. I recognize for some families it's not fast enough, and I recognize for other families it's too fast."
District 1 board member Katha Stuart asked Looney if Fulton high schools' outdoor graduation ceremonies at off-campus facilities such as Ameris Bank Amphitheater in Alpharetta would fall under the district's rules. But Looney said the district must abide by those venues' policies.
Reeves asked if high schools' outdoor celebrations planned for prior to May 3 could have max capacity since she's heard some have been scheduled for the weekend of April 30. Looney said that's possible as long as the groups hosting the events get approval from each school's principal.
"As it's happening right now, we're having a spike (in COVID-19 cases) largely due to spring break," he said. "We want the events to be on the high school level to see if the older students can handle it."
Another announced policy change is under the district's new quarantine rules, a student or employee is considered "fully vaccinated" if 14 days have passed since he or she received the second and final dose of the Moderna or Pfizer vaccine or the first and only does of the Johnson & Johnson vaccine. Any "fully vaccinated" worker or student who is symptom-free does not need to quarantine if he or she comes in contact with a COVID-19-positive individual.
The district also announced it's requiring all employees (including substitute teachers and contractors) who did not get the vaccine through its vaccination days at Mercedes-Benz Stadium in downtown Atlanta March 22 through 27 (for the first dose) and April 12 through 17 (for the second one) to fill out an online survey to see if they were inoculated.
During the district's vaccination days, only 3,501 employees – a quarter of its workforce – and 924 others who got shots at Atlanta Public Schools' and the Fulton County Board of Health's sites, including workers' spouses, were vaccinated. The survey's mission is to gain a clear picture of how many workers have gotten the vaccine so far.
"It will capture that information," said Ron Wade, the district's chief talent officer. "We are not requiring employees to get vaccinated, but we are asking them to complete the survey. Although we are no longer (hosting vaccination days), we do want to encourage employees to get vaccinated."
At the board's last meeting March 18, Wade said only about 3,500 workers had signed up for the district's vaccination days. He even wore a Project Vaccinate 2021 T-shirt the district used to encourage teachers to get inoculated, with the promise that they could wear the T-shirt while teaching, along with jeans, until April 9. At the April 22 meeting, Wade encouraged employees to take advantage of the walkup vaccination days the stadium mega site is hosting off and on and has been since April 13 and require no reservations.