After a 14-hour, multi-jurisdiction manhunt, an Arizona murder suspect who escaped custody while being transported from Atlanta back to that state has been caught.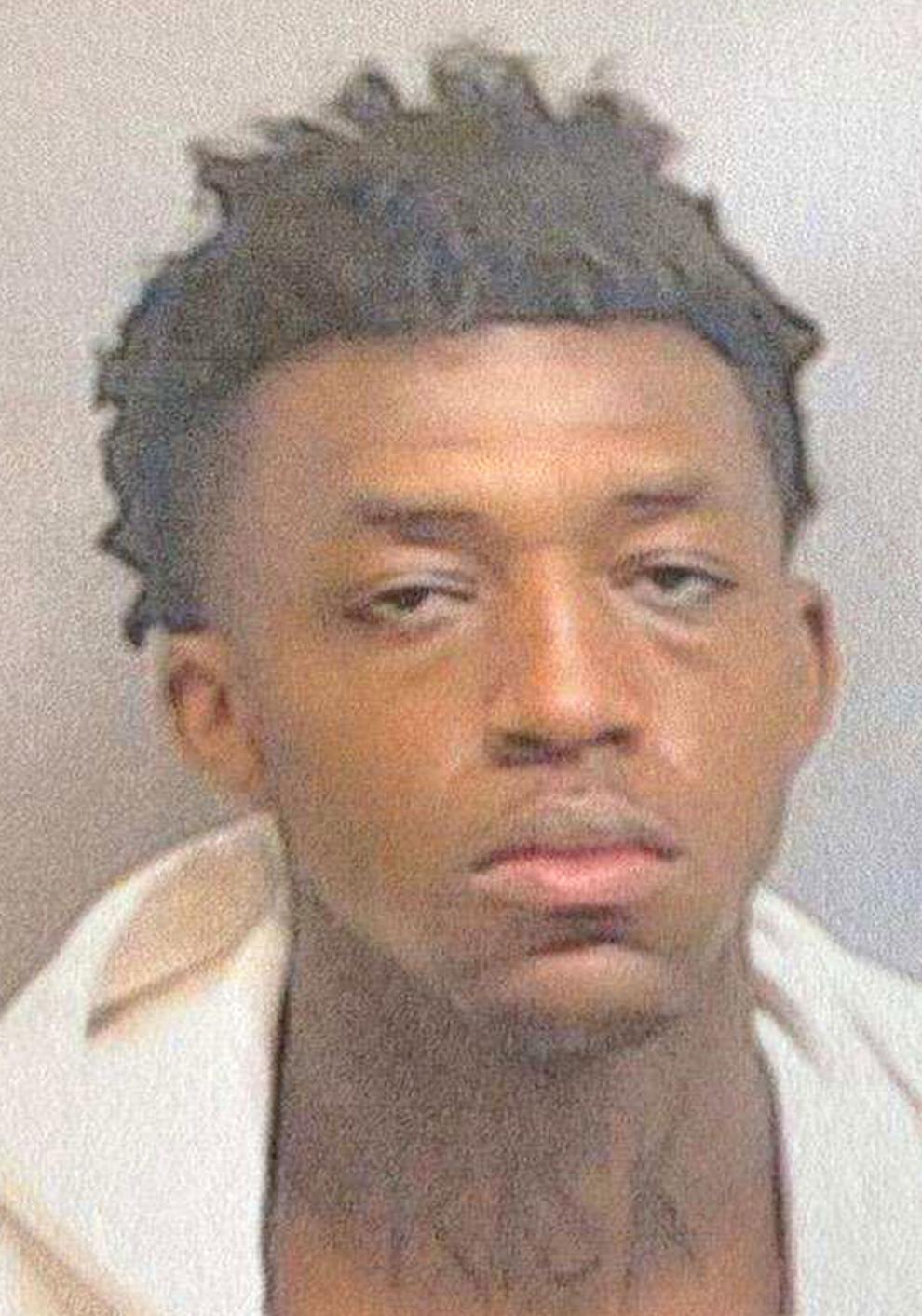 According to a Fulton County Sheriff's Office news release, the suspect, J'Saan Carlos Strover, 20, was apprehended without incident in College Park April 29 shortly before 11 p.m. In an interview, Maj. Lance Patterson of the College Park Police Department said Strover was caught in the Camp Creek area but did not yet know the exact location.
Strover had escaped from two deputies with the Maricopa County Sheriff's Office in Phoenix April 29 at about 8:50 a.m. when they were at Hartsfield-Jackson Atlanta International Airport's rental car area and removed his leg restraints while escorting him down some stairs. While still being handcuffed, he ran into some woods adjacent to the airport and remained at large while about half a dozen law enforcement agencies, including SWAT and K-9 units, searched for him.
"Tonight, College Park Police received a tip from someone stating that a man fitting Strover's description was seen walking down the street, barefoot with his hands behind his back," the release stated. "A patrol unit spotted the fugitive and he ran into the woods. Police used night-vision technology to locate the 20-year-old and take him into custody without incident."
According to a WSB-TV report, a Channel 2 reporter and photojournalist on site for a news report about the manhunt saw Strover run "past their live truck and into some bushes" and they called 911. Shortly after that, the suspect was caught.
April 12, members of the Sandy Springs Police Department's street crime units and detectives aided the U.S. Marshals Service and Phoenix Police Department officers in executing search and murder warrants at an apartment on Queen Anne Court in Sandy Springs, where authorities believed Strover was hiding and arrested him, said Sgt. Salvador Ortega, a Sandy Springs Police spokesman.
Briana Jewel Shiver, 30, a woman police said is his girlfriend, was also arrested on outstanding unrelated warrants. Strover was booked into the Fulton County Jail before being handed over to Maricopa deputies.