Those driving past the intersection of Candler Road and Memorial Drive in Decatur may have noticed something new in the area — a colorful food truck that is already garnering a following since starting up in June.
GAS Food Truck isn't slinging out any ordinary burger and fries. The business is vegan and every item on the menu is plant-based. But don't expect to roll up and order a salad — instead, owners J Fleming and Kelli Marshall are inspired by famous street food from big cities around the country. They are putting a vegan spin on classics like the New York chopped cheese or Chicago-style hotdog and using no animal products in the process.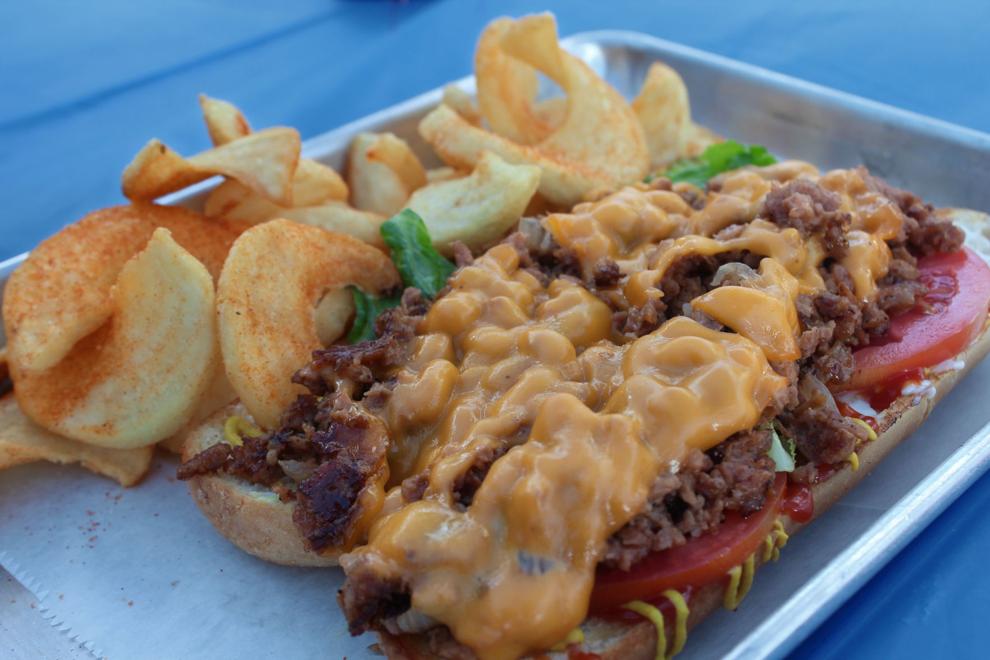 Take for instance the popular GAS Food Truck's "How High" sandwich, which combines two grilled and seasoned Beyond Meat patties, chopped and mixed with grilled onions and tomato, lettuce, mustard and vegan mayonnaise and cheese. Like a traditional New York chopped cheese, the gooey, melted goodness is piled high on a toasted hoagie roll. The flavor that the sandwich packs will satisfy even picky carnivores.
The Chi is a grilled and marinated Beyond Meat sausage topped with the Chicago works, including onions, tomato, Chi-town relish, mustard and peppers.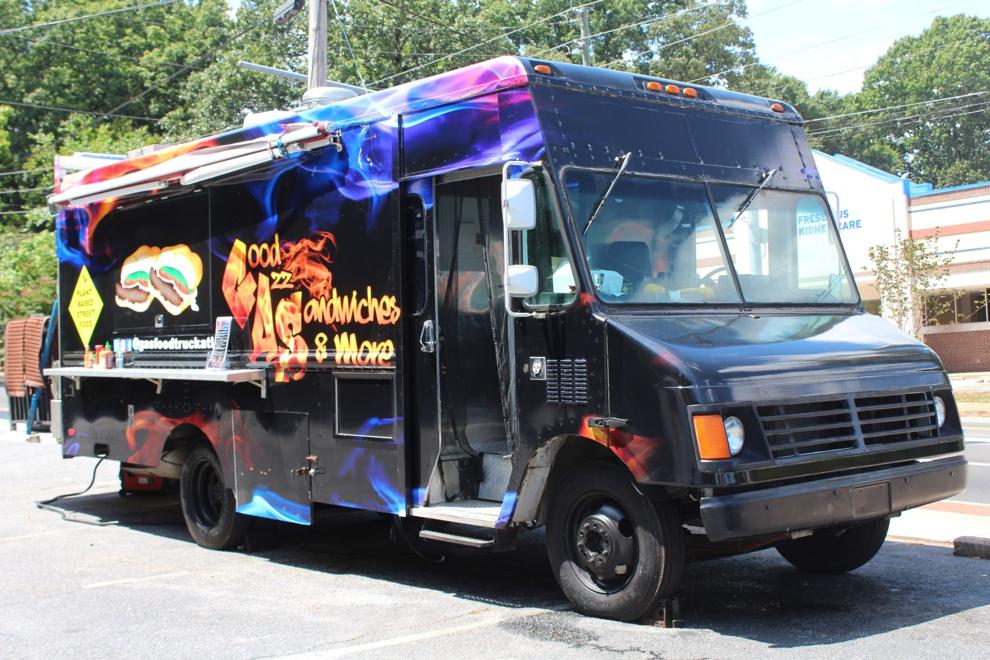 Side items include fries, nachos, Mexican-style corn and more. Many items can be topped with GAS Food Truck's homemade two-bean chili or not-cho cheese sauce.
For Marshall, a lifelong Decatur resident who graduated from Decatur High School in 2002, opening the food truck has been a dream that she and Fleming are happy to make a reality in the city that they live in. And the couple is serving up something unique to a community where only one or two vegan dishes may be found on a nearby restaurant menu in downtown Decatur.
"This intersection happens to be in the middle of a lot of different neighborhoods and it's really working for us," said Marshall. "People see us as they're driving by. We've gotten a lot of feedback and a lot of thanks from people who can't find a restaurant nearby that is solely vegan and plant-based."
Within the next year, Marshall and Fleming hope to expand to a brick and mortar location while still staying close to the Decatur, East Lake and Oakhurst communities.
GAS Food Truck is open Wednesday through Sunday at 2889 Memorial Drive SE in Atlanta. For more information and to view hours and a full menu, check out @gasfoodtruckatl on Instagram.